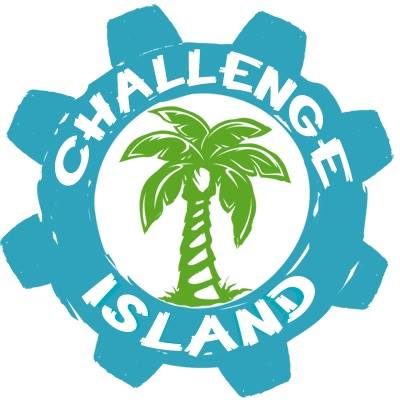 Challenge Island® is a Franchise 500 Ranked International educational enrichment program with 80 locations in the USA and Worldwide. Founded by award-winning educator, author, and parenting/education journalist Sharon Duke Estroff, Challenge Island® is grounded in cutting edge educational thought and at the forefront of S.T.E.A.M. Education and 21st Century Learning.
Wrapped in whimsical trimmings (headbands, facepaint, and the beat of the tribal drum), the Challenge Island program features an unmistakable spirit and flair. A sense of anticipation fills the air as tribes of kids enter new worlds of adventure and imagination through Challenge Island afterschool classes, in-school field trips, camps, birthday parties, family fun nights and much more.
Our STEAMtastic Challenge Island Camps are the perfect destination for your child during summer vacation and other school breaks! Built around pop culture themes kids love, our Challenge Island camps feel like action-packed vacations in their own right.
Our wide array of trademark camp themes include Wizardry Camp, Mindcraft Camp, American Girls and Dolls Camp, Super Hero Camp, Space Wars Camp, Emoji Camp and many more!
Campers work together with tribes full of friends who share their passions to create entire worlds built around our exciting pop culture themes.
Kids love the positively party-like atmosphere of Challenge Island camps so much that they never seem to notice the critical STEAM/STEM and 21st Century Skills that are tightly woven into each and every Challenge Island Camp adventure.
Children come back again and again to experience the creative magic of Challenge Island camps.