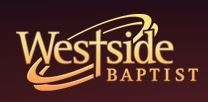 7775 Herlong Road, Jacksonville, FL, United States
Come explore uncharted territory where you'll begin to understand that obedience to God can lead you beyond the expected. So, toss the map, stick close to your guide, and prepare to listen for God's direction on this journey that is unknown to us…but know to Him!
Vacation Bible School is a week long summer program designed to teach children the love of Jesus. Children are taught through Bible lessons, worship rallies, crafts, music, and social interaction. Children also participate in an evening we like to call "Family Night" which follows the VBS week.