Second Saturday Marketplace – Back To School | THREEZ Company Warehouse
August 10 @ 10:00 am

-

3:00 pm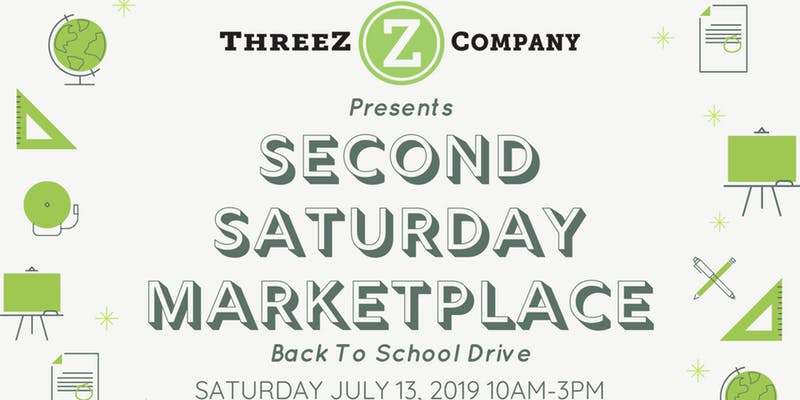 THREEZ Company marketplace is open to the public every second Saturday of the month. July marketplace theme is BACK TO SCHOOL. Shoppers come out EVERY SECOND SATURDAY to enjoy workshops, shopping, and giving back!
Drop-off SCHOOL SUPPLY DONATIONS Monday-Friday anytime between 9am-5pm.
---
Financial Literacy Workshop Ages: 13-21
Thanks to our supporters Dispute Queen LLC & Vystar.
11:30 am- 11:40 AM Introduction of myself and the audience to get to know what they already know
about credit. Myths and Fears they may have about Credit
11:40 am- 11:50 AM Basics of credit; breaking down the FICO Credit Pie Chart 5 components
1.) 35% Payment history
2.) 30% Credit usage
3.) 15% Credit Length
4.) 10% Credit Mixture
5.) 10% New Credit Inquiries
11:50 AM-12:30 PM Ways for both Teens and Parents to build positive credit
 Benefits and Importance of adding authorized user to accounts
 Secured Credit Cards vs Unsecured cards-when to apply for both
 Self Lender accounts- how it helps with credit type mixtures
 Opening up student checking/savings accounts (Vystar Representative?)
 Budgeting & benefits of having checking/savings accounts
12:30-1:00 pm Questions???