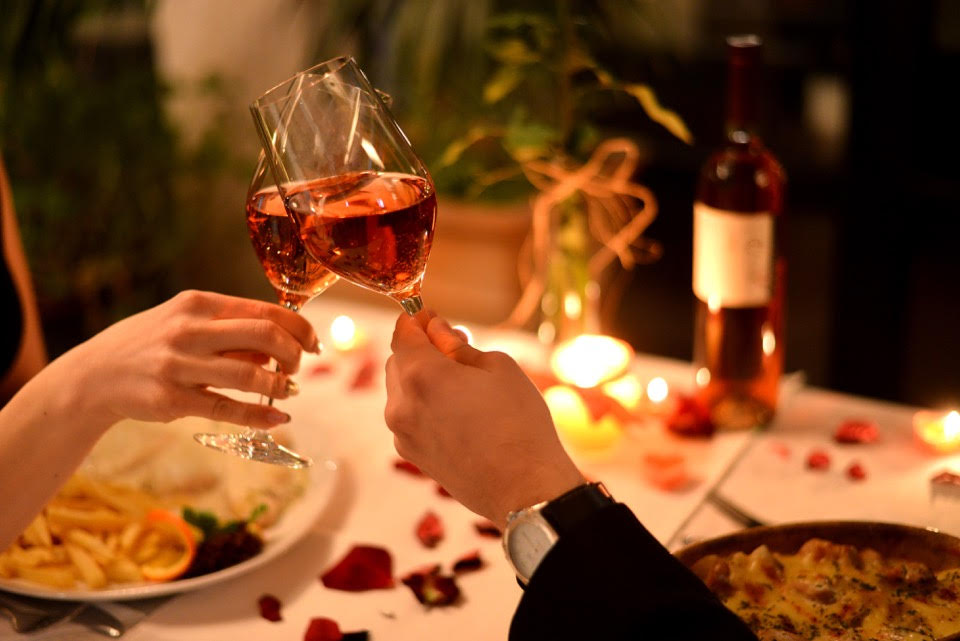 It can be hard to plan a big romantic Valentine's Day when you have kids, but deep down we all still want to find a way celebrate! Why not skip the stress of finding a babysitter and restaurant reservation, and plan a romantic night in?! Get the kids to bed a couple minutes early and then the night is yours to spend with your special one.
My husband and I almost never get to cook together — he's either working or watching the kids while I cook — so a quiet night cooking a delicious meal together sounded pretty special. Before I had even started brainstorming our dinner menu, fate struck when I learned about the Winn-Dixie with the "Surf and Turf Dinner Deal."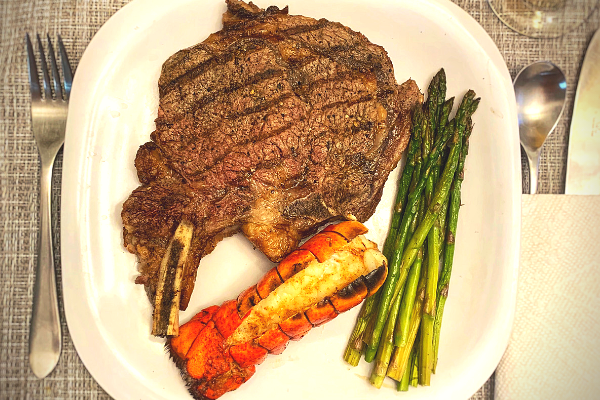 The steak and lobster were priced at half the cost of what they usually are, and if I bought a bottle of Chloe label wine with my T-Bone steak, the lobster tail was free. I decided to give Valentine's dinner a test drive and I did it. I literally went and bought everything pictured in the Surf and Turf Dinner Deal. I got two HUGE T-Bone steaks, two lobster tails, a bunch of asparagus, chocolate covered strawberries, and a bottle of Chloe prosecco for less than $45. That's less than what we usually pay our babysitter for a night out!
I put my husband on steak duty. He seasoned the steaks with salt, pepper, and steak seasoning mix. I drizzled the asparagus with olive oil, salt and pepper, packed it in tinfoil and sent it out to grill with the steaks. I was intimidated by the lobster tails since I've never made them, but they were crazy easy to make. I took note from this tutorial and recipe, but here's what I did:
Place lobster tail on foil-covered cooking pan
Use shears/scissors to cut down the middle of the tail down to the fin
Gently pull the shell apart and loosen meat from shell
Drizzle with butter, season with garlic salt and paprika
Broil on high in oven for 10-15 minutes
The whole meal took about 30 minutes to make with almost no prep or clean-up, and it was absolutely delicious. More time to enjoy each other, wink wink! It was fun to try something new, and we may be doing a repeat of this meal on Valentine's Day since the Winn-Dixie deal runs through February  14, 2019. But I may make hubby do the shopping for it this time and have him pick me up some roses — also on sale!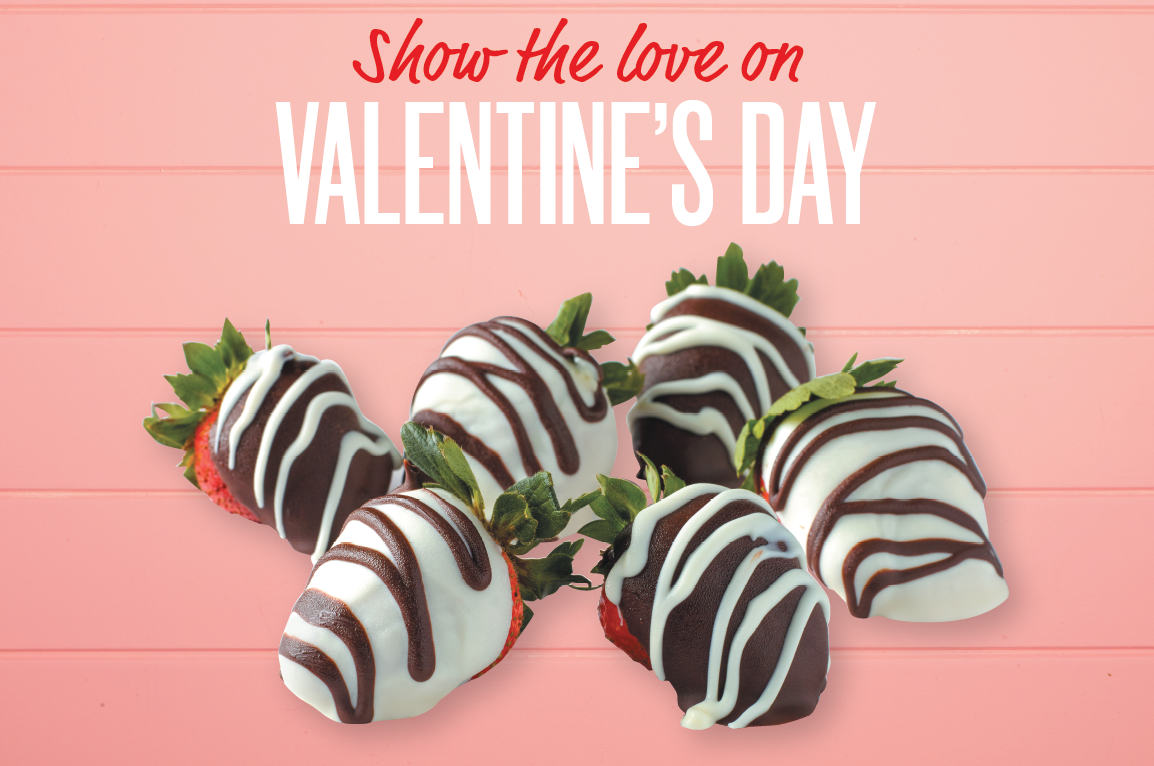 Make sure to follow along with Winn-Dixie's social media channels on Facebook and Instagram for more recipe inspirations, great Valentine's Day deals and more!
What are your Valentine's Day plans?