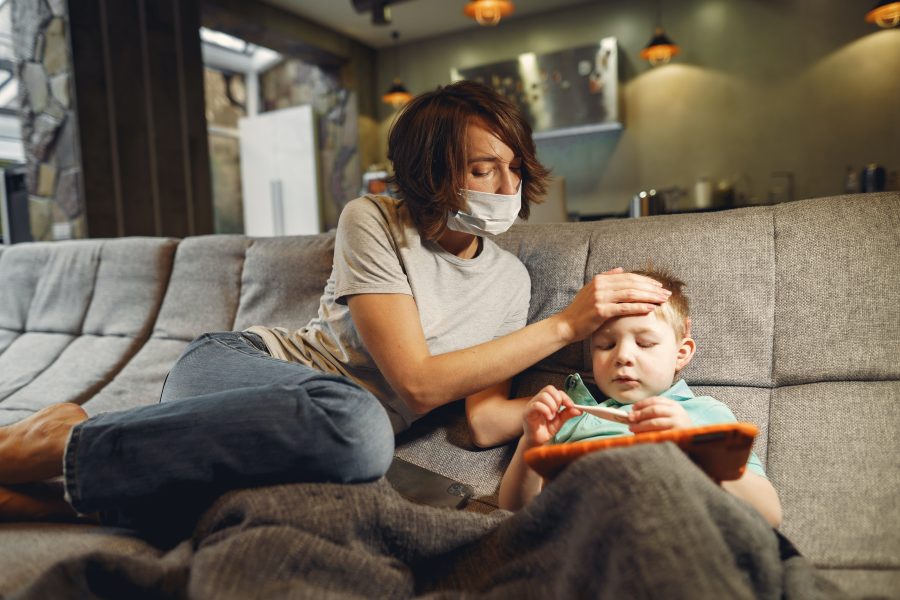 For the past few weeks, I have been surrounded by stories of people I know testing positive for COVID-19. It seems I have gotten notifications from every restaurant, gym, and business I have ever frequented about a positive case reported and how they will be shutting down for cleaning. I am a resident of Jacksonville, and I work in Jacksonville Beach. I have been very aware of the outbreaks. I wear a mask in public, I wash my hands, and I avoid large gatherings. I have been somewhat lax when it comes to contact with close friends, and I've let my children have playdates.
Even while trying to slow the spread of the virus, my recent mentality has been that it's only a matter of time before we all get it. And maybe it is true that we will all get it. But now that I have officially tested positive, I honestly wish that I had tried a little harder to avoid it.
It all started with a small tickle in my throat. I was sure it was due to working out hard/lungs burning type of thing. About 36 hours later, I had a headache, some body aches, and a legitimate sore throat. I immediately got tested. I consider myself very lucky that I was able to get tested so quickly and receive my test results the same day. But that's where I stopped feeling lucky. Almost immediately after receiving my positive test results, the stressful logistics and guilt came piling on. So many people to contact. So. Much. Guilt.
I immediately contacted my new employer — they already knew I was being tested, but I notified them of the results. I felt terrible. Within the first week of opening their business, they now had to contact every person who may have come into contact with me at work. Not to mention the co-workers I may have exposed who now are scrambling to cover my work while I self-isolate, wondering if they might have it, too.
After receiving my positive results, my husband was also tested. No surprise, his results also came back positive. My husband is a physician, so the consequences were a little further reaching. His entire department was shut down and is currently being tested. An. Entire. Medical. Department. Shut down because of me. More guilt. On top of that, he must quarantine for 14 days and have two more tests taken to come back negative before he can return to work. Apparently for some people, achieving a negative test result after receiving a positive one can be difficult. We're not exactly sure why — the nurse speculated that they were seeing it more with people who don't live alone. Perhaps the virus continues to get spread around the family, making it difficult to get a negative test result even after symptoms are long gone.
My family is only on Day Two of quarantine, and it has flipped our world upside down. Notice I haven't even mentioned our own health. It is second-thought right now. We have been very fortunate in that regard. My husband and I are experiencing mild cold and flu-like symptoms. Our children so far haven't presented any symptoms.
If you are young and healthy, this virus may not have much effect on you physically, but it can still have huge consequences for you. My family is experiencing these consequences right now as we have no definite timeline of when we will return to work or if and how we will get paid during the quarantine. And those are only the immediate consequences to our family. That doesn't include who else we may have exposed.
When going through our list of people to notify, I contacted a friend who told me she had just left her elderly mother's home. If I had exposed her, she may have exposed her mother. One of my husband's colleagues has a spouse undergoing cancer treatment. So many potential consequences. So much guilt.
I can tell you from personal experience that feeling sick is only a small part of the ripple effect that is COVID-19. While there is only so much we can do to prevent being exposed ourselves, keep doing all that you can to protect others by protecting yourself.