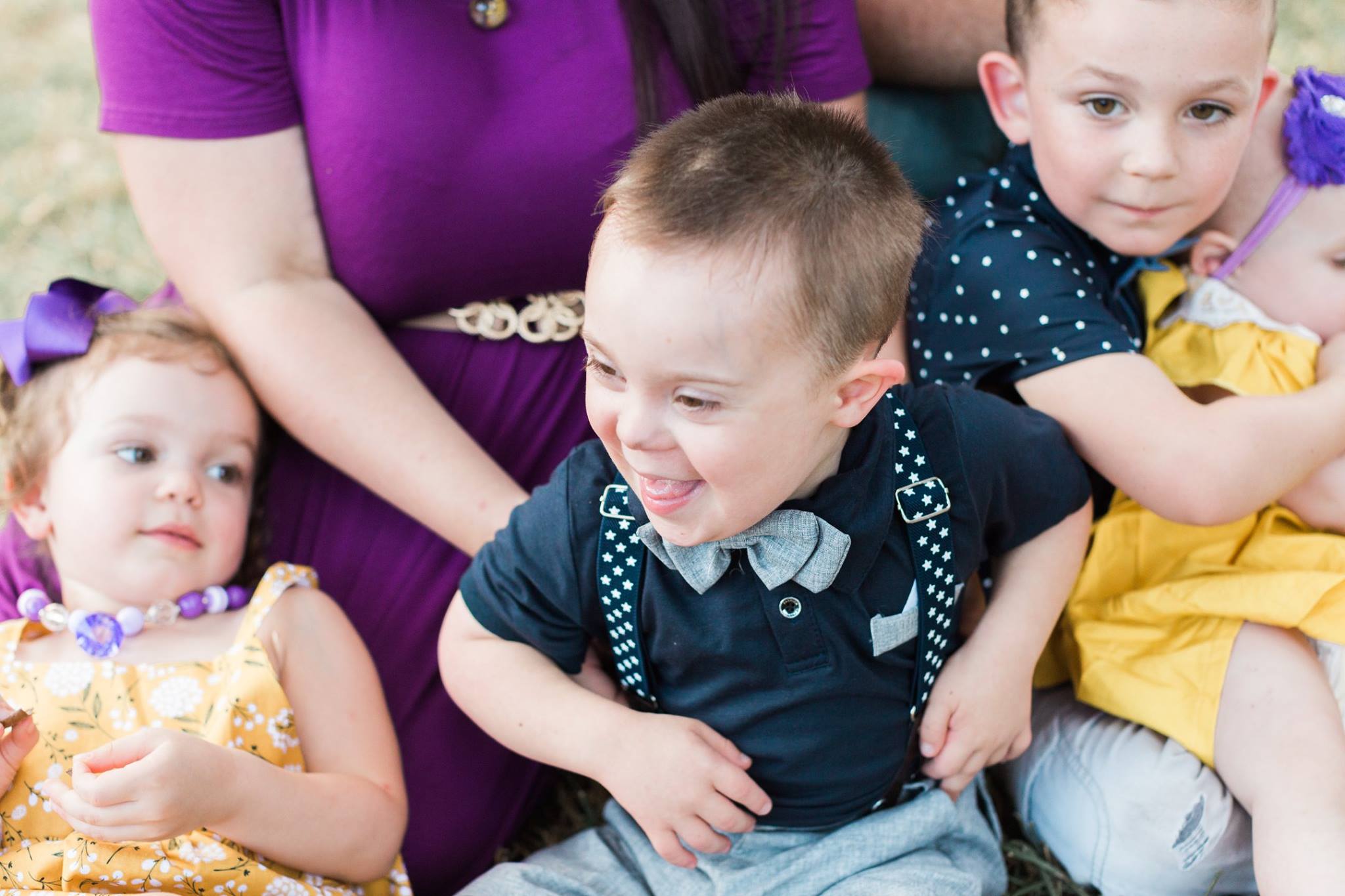 We're all doing the best we can to weather the coronavirus storm. Schools and businesses have closed, while many people are voluntarily quarantined in their homes. And it's all in an effort to flatten the curve or help slow the spread of the virus. While many of us moms are worried about how this will all affect our kiddos, for us special needs moms, it's even scarier.
Many parents breathed a sigh of relief when medical experts announced that the coronavirus, for whatever reason, doesn't seem to impact children as badly as other viruses and diseases do. Yet the exception, as always, is children who are already vulnerable: children who are fighting cancer, have special needs, or have pre-existing medical conditions. For some, this has become a reassuring catchphrase. Coronavirus is largely safe for children, and only the vulnerable kids are at risk. But the thing is, that "only" is my son.
Wyatt, my 7-year-old, has Down syndrome. Thank God, he doesn't have many major health issues. He didn't have any big heart defects when he was born. We didn't have to battle cancer. He doesn't have any other diagnoses of other disorders or problems. But many of my fellow Down syndrome moms do face those things. And even with Wyatt being largely healthy, he's still hit much harder than my other kids are with mundane illnesses. He's the first to catch a cold or a stomach bug, and it lasts far longer for him than it does for anyone else in the family. If that means a runny nose for a week instead of two days, then sure, that's no big deal. But what if we're talking about the coronavirus? If any of my kids are most susceptible to getting it, then it would be Wyatt. And when even minor illnesses hit him harder, then what would that mean?
The scary reality many of us in the Down syndrome and disability community have to contend with is that if our kids are sent to the hospital, they'll likely be among the first to not receive care if it comes to that. And if Italy is any benchmark, it very well might. That may seem like hyperbole or paranoia, but even under good circumstances, special needs families battle with medical discrimination. Did you know, for example, that people with Down syndrome can legally be denied an organ transplant? It happens all the time, though some states finally have begun passing laws to change this. But when hospitals and health care facilities start to get overloaded, and doctors have to make decisions about who lives and who dies, it will be kids like mine who suffer. That — the idea that my son's life could possibly hang in the balance of a doctor deciding between a relatively healthy person, versus a child with a disability and other comorbidities — is terrifying because all of us in the disability community already know how that scenario ends. It happens every time a heart or a liver or a pair of lungs become available for someone needing a transplant. Our loved ones get denied because someone else is deemed healthier and more "worthy."
So please, for all of us who love kiddos with a little something extra, take every precaution you can. My son may not be anyone important to the rest of the world. But to me, he's everything. I believe his life is worth saving. Others may not. And that means I'm depending on everyone in my community — all of you — to help keep him, and every other medically fragile child out there, safe.