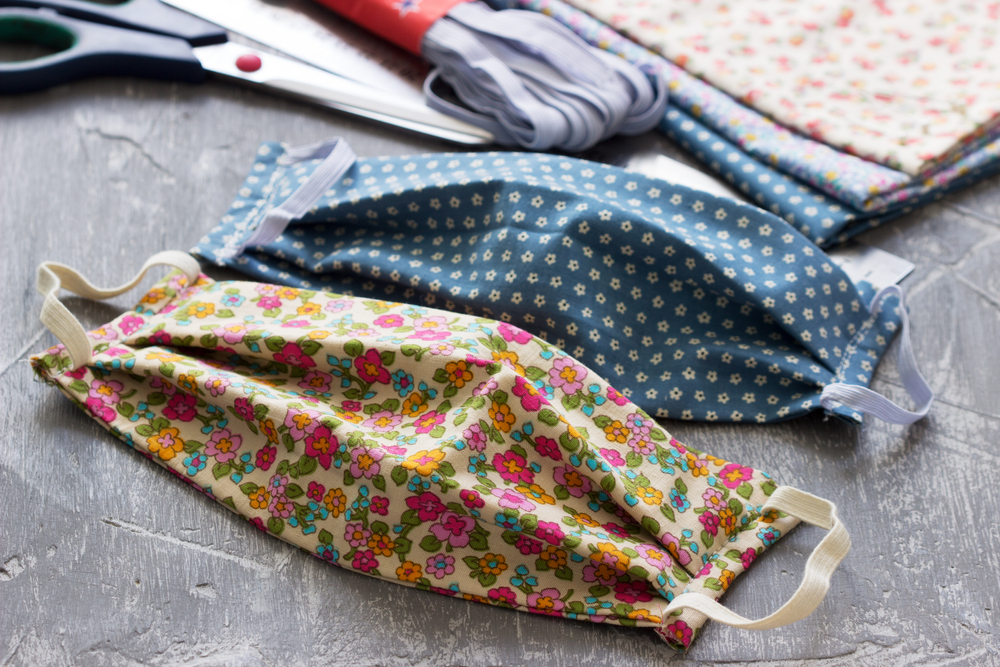 A few weeks ago, before our local safer-at-home guidelines were established, a friend of mine asked if I could help her make some face masks. She explained that their doctor had recommended the children and other household members wear face masks around their loved one currently undergoing cancer treatments. She wanted to take any precaution she could, and she thought I could help. Of course, I said yes. But my stomach did a flip.
Long ago in a galaxy far away, I had gifted her a set of un-paper towels that I had sewn. She still used them some seven years later, and that was all the testament she needed to my sewing ability. In present-day, my sewing machine has been collecting dust for what seems like a lifetime. The version of me that found time to thread a bobbin and deconstruct patterns was a distant memory. I was not confident. I couldn't help but feel intimidated. Could I really make these masks? I told her to reach out to some other people while I was working. She sent me a few tutorials recommended by her healthcare provider, and I got to work. Happily, after some trial and error, the answer was yes. In fact, I can make many face masks. And so can you. And so can your kids. If you're not convinced, I understand. But hopefully, by the end of this post, you will feel empowered to try.
So much has changed in just a few short weeks. Some local grocery stores now require that you wear a face mask when you shop. The once new and unfamiliar sight of a face mask is likely to become commonplace. And that is a beautiful thing. I know this feels like a big change. But wearing a face mask is a small step we can all take to protect our essential workers, neighbors, and friends. Here is a list of our favorite sew and no-sew tutorials, along with a listing of local shops selling cloth face masks.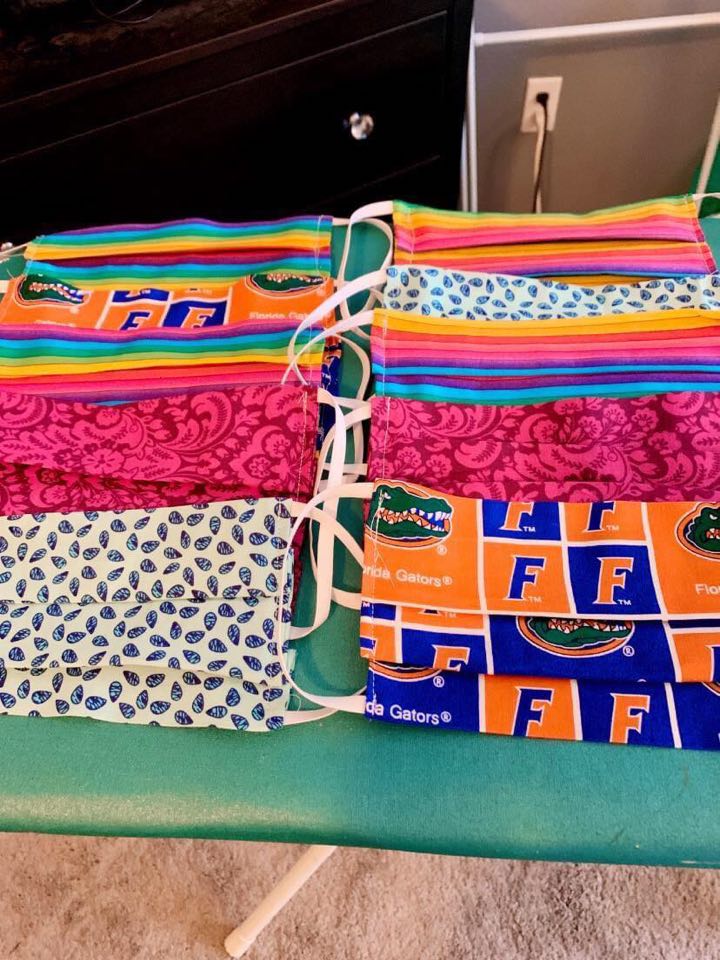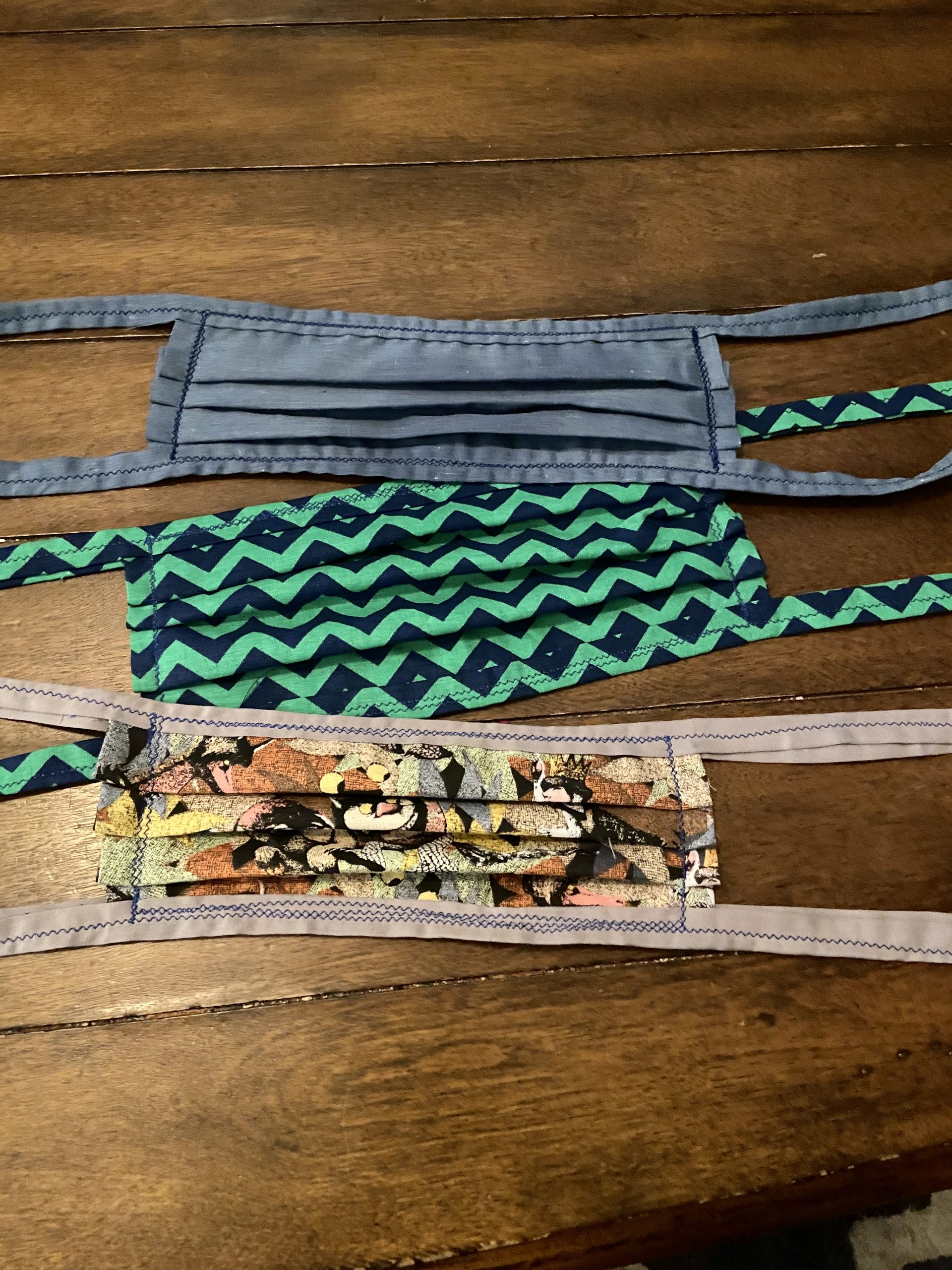 Rectangular pattern using elastic bands: The CDC provides a detailed overview of their recommendations on how your mask should fit and be constructed. They include a simple sewing template that calls for elastic bands, and it is very similar to the tutorial put out by the Deaconess Hospital in Indiana, which uses a straightforward rectangular pattern, making it easy for a novice sewer. This pattern is a great one for young sewers too. The pattern is easy and fun to plot and measure. It was the first one I saw put forward by a health institution who was seeking personal protective equipment from home sewers. One of the best parts of this story is that their call was answered in such abundance that they are now helping to coordinate delivery of their overflow.  It's amazing what our communities can do when we come together.
Rectangular pattern using cloth straps: Shortly after our safer-at-home orders were put into place, a new challenge confronted home sewers. Elastic supplies were scarce, and they still are. People began to modify the elastic design by creating their own cloth straps. For many, the cloth strap is preferred because of its comfort when worn frequently. It also ensures you have control over the snugness of the fit. This method does require you to make your own bias tape out of fabric. This can be a painful experience as my thumb can attest. It requires that you use your iron, but once you get the hang of it, it is a simple and durable mask that can stand up to frequent use and washing. This tutorial is one of my favorites. It includes the modification of the rectangular CDC-recommended mask and one patterned off the N95-style masks. While the cloth straps add a little bit more complexity this is still a completely doable pattern for you and your children.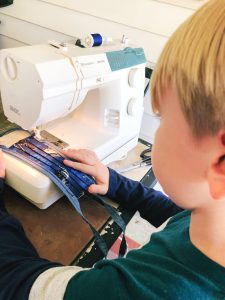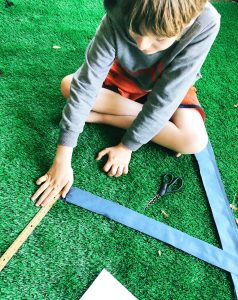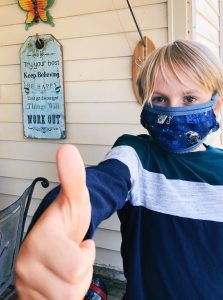 The addition of a filter pocket and nose wire: Tutorials also began to emerge that include nose wires and a filter pocket. This tutorial does a great job of walking you through the steps of creating the additional filter pocket and inserting a nose wire.  These features can be added to any of the previously discussed patterns. The addition of the filter pocket does not add significant complexity. The nose wire does not either. However, special care is needed when you add the nose wire to ensure you don't break your sewing needle. You can also choose to hand stitch the nose wire to ensure you don't accidentally damage your sewing machine.
Drawstring mask: One of the final designs that I have seen used less frequently is this drawstring design. It is preferred by some for its easy-on, single-tie feature. But it is important to note that this would not be a good option for a child. I also found this particular pattern to be prone to bunching, which is not ideal.

No cutting needed: The CDC also overviews a few super simple no sew options. The Surgeon General offered his own tutorial on how to turn a towel, bandana, or simple T-shirt into a mask with no cutting at all. I don't think it gets easier than that.
Grab those scissors: If you have a pair of scissors on hand, you can also try this other no-sew T-shirt option. It utilizes the existing bands from your shirt as tie-backs and your sleeves as the front of the mask. Personally, I like the simple option outlined by the Surgeon General because although you will always have to refold the mask to reuse it, it seems like it might hold up to washing and reuse better than the cut T-shirts options.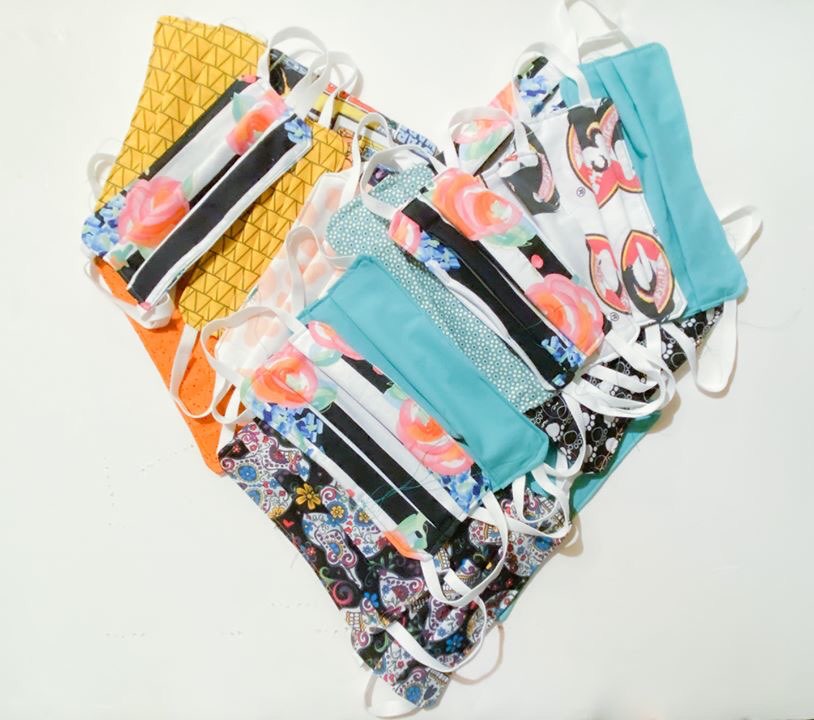 If you want to support local businesses that are adapting to these changing times, here is a list of local spots currently selling hand-sewn face masks:
AlinasArt: Adult and child sizes available. 100% cotton mask with filter.
Blue Door Bodega: Adult masks only. Washable cotton mask.
Bobby K Boutique: Three size options, no costume orders. 100% cotton mask.
DeLoach Studios: Adult and child sizes available. Fabric selection available.
Gown & Garter Studio: Handcrafted face masks in small and large sizes.
ilostmyslipper – Buttons & Things: Adult and child sizes available. Cotton masks.
Jax Beach Design Studio: Adult sizes only. 100% cotton mask with filter pocket (filter not provided).
KsGotYouCovered: Adult and child sizes available. Cotton mask.
MarMask: Three-layer mask. Washable, reusable cotton.
The Mini Bar: Donut-print no-sew face mask. Available at the Jacksonville Beach drive-thru.
Momni: Machine-washable, 100% cotton face mask.
Mud and Thread: Pleated cotton mask.
Sew Vicious Boutique: Adult and child sizes available. Cloth masks with filter pocket.
SoRetro Straps: Double-layered cotton fabric. One size, choice of fabric.
Strata: Double-layer cotton face mask. 
Terri Ellis Design: Cloth face mask. Single-ply and double-ply available.
The Candi Shoppe: 100% cotton mask.
Wonder Wrist Wraps: Adult and child sizes available. Choice of fabric available.
Check out Masks4Jax for more information on locally made face masks.