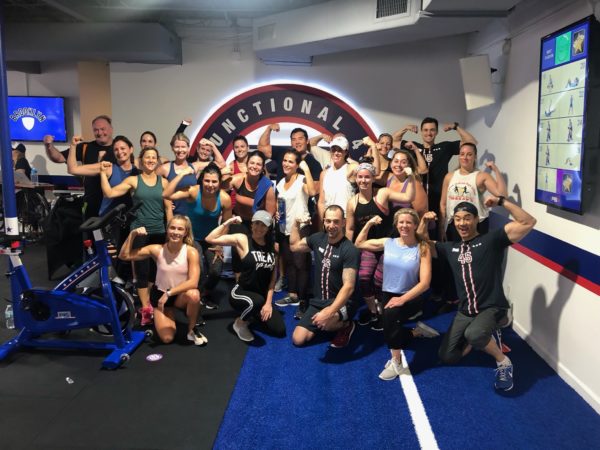 My fitness journey has been intermittent during my lifetime. I was always super active, competitive and athletic as a child and young adult. But there was a long period where I fell away from fitness altogether, for over a decade. Nine years ago, I made returning to fitness a priority for myself. At that time, I needed to be lifted out of a funk and wanted exercise to be my Stairmaster to happiness (see what I did there?), and you know what? It was. I truly believe committing to a fit lifestyle has saved me from challenging times becoming deeper, darker days on several occasions.
Over the course of my fitness journey, I have enjoyed all types of training, from Jacksonville Stroller Strength to group classes at the YMCA and Orange Theory Fitness, weight training with a phenomenal personal trainer, and even competing in triathlons, 5Ks, and 10Ks for a few seasons. I have absolutely loved each type of training, pushing myself to new limits and achieving goals I never thought possible.
One of my training partners for years, Michelle Cummings, mentioned a few months ago she was venturing into a new business. Our personal trainer had relocated and left our training group a little lost. Even though we disbanded, we kept in touch with motivational texts with occasional meetups at gyms to work out together again. Michelle, who is a co-owner of F45, said that after years of trying to get results with having numerous and simultaneous gym memberships for cardio, resistance, circuit, HIIT, etc., she felt defeated. She says, "When I learned about F45 and toured over 20 studios throughout the country, I saw a difference in my body, my posture, the way I walked. I knew I had to share this and bring it to Jacksonville because you really do get the results, and you FEEL and SEE a difference — all in one place."
She invited me to work out with her before the studio opened to show me what she was talking about. I felt the difference right away. The workout was fun and it "hurt so good" the next day. I could feel I was training muscles that had not been trained in a very long time and I consistently exercise 3-4 days each week. I knew I'd be joining F45.
Are you looking for a fun and new way to reach your health and fitness goals for the new year? Are you looking for a different challenge that pushes you to exceed your own expectations? Are you seeking cross-training to enhance your current sport that offers leading-edge training styles? How about a group training facility where encouragement and support is a cornerstone philosophy equivalent to the workout itself? Regardless of your health and fitness goals, whether it's to "just start something" or it's to push yourself to a new level, F45 Jacksonville Beach is the perfect fitness partner.
What is F45?
F45 is the newest, most exciting training facility that has landed in Jacksonville Beach, originating all the way from Australia! F45 merges elements of High-Intensity Interval Training (HIIT), Circuit Training and Functional Training into each workout. This combination of interval, cardiovascular and strength training has consistently been proven to be the most effective way to burn fat and build muscle.
F = Functional Training. What is functional training? Functional training involves exercises that mimic everyday movements (lifting, pulling, pushing, squatting, jumping, etc.) and typically involve the use of your entire body and multiple muscle groups. This method of training builds and sculpts lean and "functional" muscle that provide you with strength, stability, and mobility needed to thrive in life and sports.
45 = 45 minutes. Each workout is 45 minutes. Every workout is designed, tested and refined by industry leaders in functional training and sport science where the sequence of exercises maximize improvement in muscle function. The number of exercise stations, work time/rest time ratio and the number of reps vary with each workout so clients are continually challenged and evolving in their fitness level. The signature Hollywood Workout that takes place on Saturdays is a hybrid of agility, strength and cardiovascular training that lasts 60 minutes instead of 45. That's 15 more minutes to create those amazing post-workout endorphins!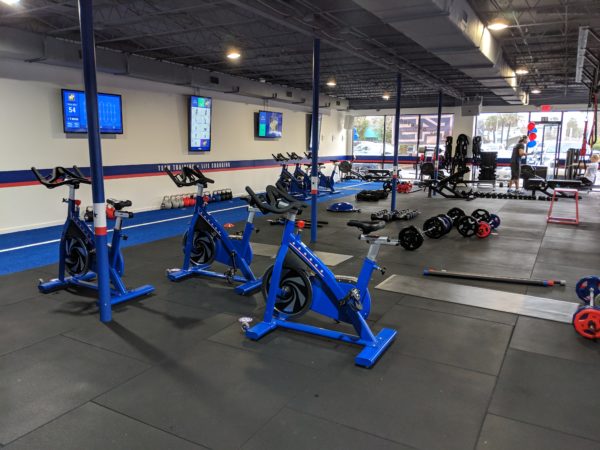 What sets F45 Jacksonville Beach apart?
First, there is more than one trainer for each class, sometimes three trainers, to ensure all clients are practicing proper form and stay motivated. Second, F45 offers four eight-week challenges during the year. The challenges include a comprehensive nutrition plan to maximize workout results and a body scan on a Fit3D Pro Scanner at the start and end of the challenge. The total body scanner has a rotating platform that images the entire body to precisely determine weight, accurate measurements, body fat percentage, posture and bone density. Scan results are private and emailed to you. Third, there is an actual DJ every Saturday! The DJ spins music that motivates you to push hard and keep going. It's not often you can say a workout is fun, but with the DJ on Saturday — it really is! Fourth, no workout is ever the same. EVER! The workouts are developed by F45 Athletics and Peak Performance Department from a database of over 3,000 different exercises so members never experience the same workout twice. Lastly, the sense of community at F45 Jacksonville Beach is incredibly strong. The team training environment and trainer support instill a community feel where goals are met and exceeded together. This is the final piece that fuels F45 dynamism.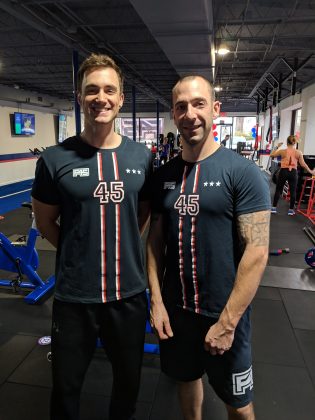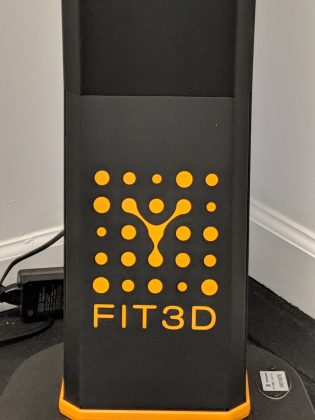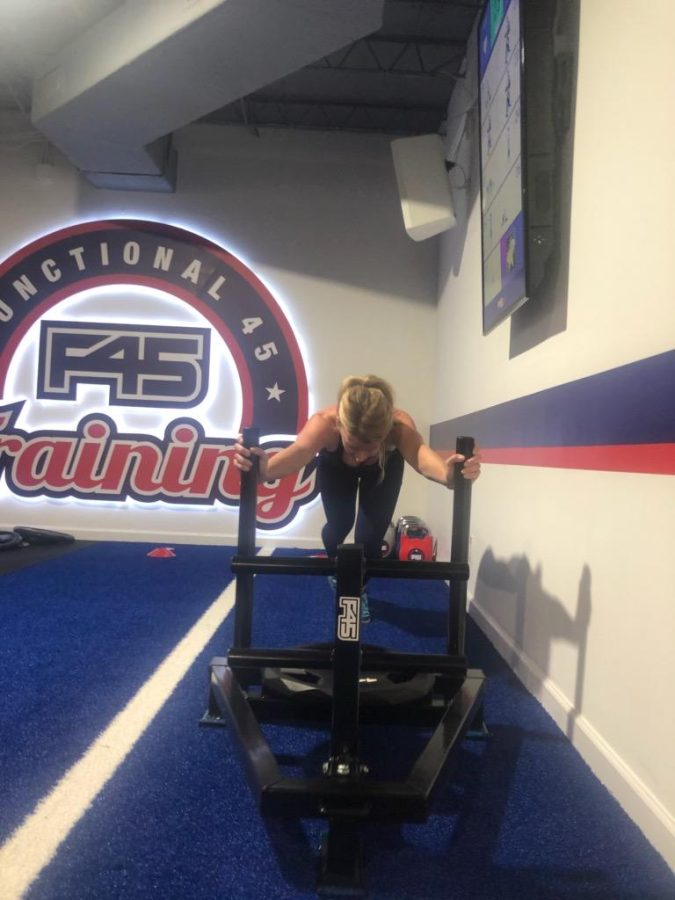 Who is F45's target client?
F45 Jacksonville Beach is for everyone! No matter your age, ability or health and fitness goals, F45 will help you accomplish it. Workouts on Mondays, Wednesdays, and Fridays are cardiovascular and agility focused. Workouts on Tuesday and Thursdays center around strength. Saturday and Sunday workouts are a hybrid of cardiovascular, agility and strength training. The workouts are challenging because they are never the same, all exercises can be modified for ability or injury, trainer support is consistent and motivating and the community feel offers a team environment where everyone can meet and exceed goals together!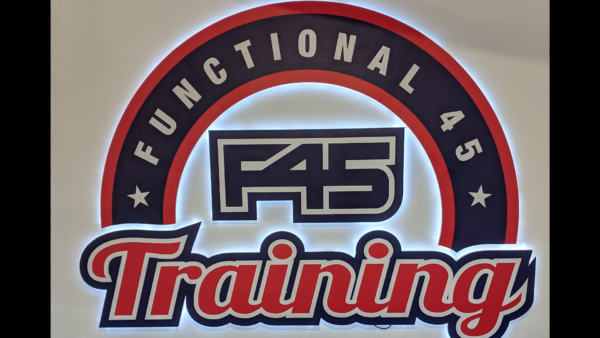 I haven't wavered in my commitment to fitness since I promised myself years ago. It helps me in more ways than maintaining a strong and healthy body — the best effect for me is having a strong and healthy mind. It has nurtured a mental toughness that positively impacts all areas of my life, which helps me be a better wife, mother, daughter, sister, and friend — no doubt. I'm happy to have found a gym like F45 that complements my fitness, mental and emotional goals, and bonus — only takes 45 minutes!
What are you waiting for? Sign up today!
F45 Jacksonville Beach is located at 325 9th Avenue North, Jacksonville Beach, 32250 behind Salt Life and Mellow Mushroom. Follow F45 Training Jacksonville Beach on Facebook and on Instagram @f45_training_jacksonvillebeach.