Thank you to Planet Swim School in Ponte Vedra for sponsoring this post. All opinions are still my own. 
School may have started already, but summer isn't over. Let's face it, we live in Florida, "summer" will probably linger well into winter. When I found out that my son had the opportunity to try Planet Swim School in Ponte Vedra, I was beyond thrilled! I had already heard great things about this particular swim school from a few of my mom friends, and I had my fingers crossed that we would have a great experience like they did. I have a three and half-year-old son, Jameson, who has taken two sessions of swim lessons at other locations and this opportunity at Planet Swim came at the most perfect time!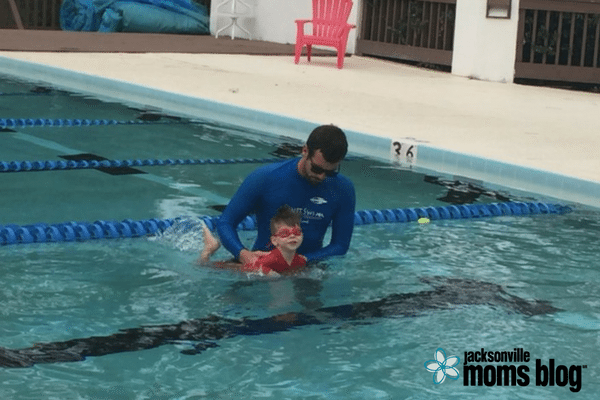 See, we had a major scare this summer. So much so, that I still get a little shaken up when I talk about it. We were already knee-deep in swim lessons this summer (no pun intended), and my son and I attended his buddy's birthday pool party. Jameson could not swim yet, and I had him in his puddle jumper while I held my 23-month-old son in my arms. This worked out great and we had a blast, splashing and playing while I was within arms reach of both of my boys. Well, the party was coming to an end, and it was time to go, so I pulled both kids out of the pool and told Jameson that I was taking off his "floatie" and going to grab our towels and our bags. Within the moment that I turned around to grab my things, not even 20 yards away, my son had jumped back into the deep end of this pool without his floatie on. I turned around with all things in my hand, and saw his head bobbing in the water as he was doggy paddling! I screamed his name out of panic and THANK GOD, before I knew it, two parents nearby dove in and pulled him to safety. A rush of fear overcame my body and almost paralyzed me. I jumped into the pool, grabbed my son and a flood of tears overcame me. I held Jameson in my arms, he was scared but just fine (thanks to a collective quick reaction) – I was not. How could I do this? How did I let this happen? How did I allow one of the most important beings in my life come so close to…drowning! It all happened so quickly, yet it kept playing over and over in my head in slow-motion. On the way home, Jameson just said to me, "I'm sorry, Mama…I'm okay. I will never do that again. I thought I still had my floatie on." This broke my heart.
This is where the angels at Planet Swim School came in! As soon as we stepped through the gates of the pool, I immediately knew something was different. All of the blue rashguard-clad instructors were extremely professional and welcoming. You didn't feel like you were entering a cattle-call of kids and there was a feeling of a more personal experience. Each instructor has a very impressive resume and has collectively taught over 20,000 swimming lessons including children, adults, and Olympic/professional swimmers from all over the world.
Planet Swim offers three types of classes: Group (4 students per class), semi-private (2 students per class) and private classes. Each class lasts 40 mins and begin as early as 9:45 am. All classes are grouped together by age and aquatic experience. Jameson took the group class with a max of 4 kids, and it was perfect for him. I think that watching other kids in the class helped him to overcome any initial fears that he may have had.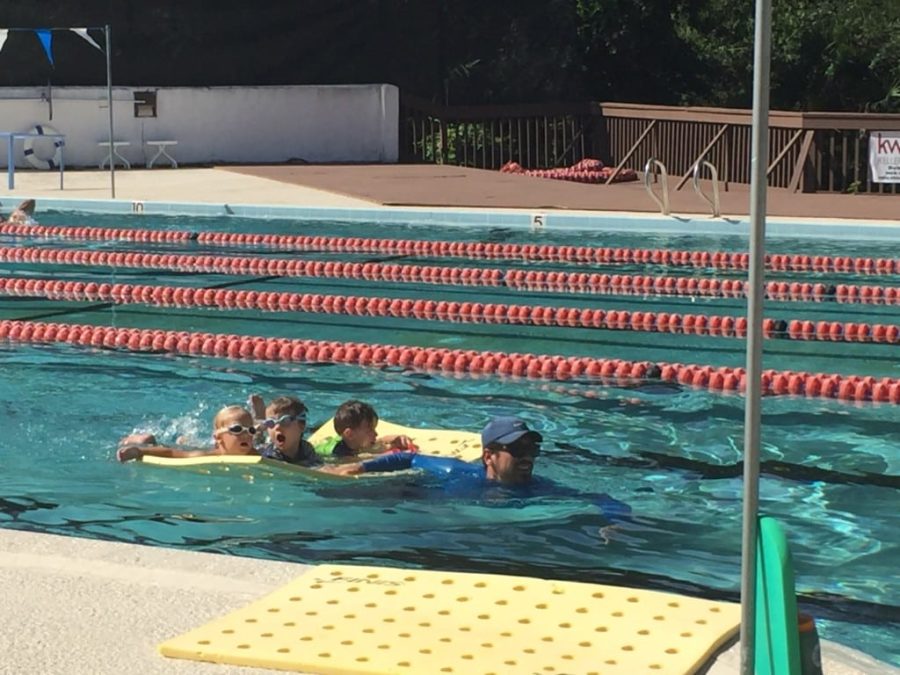 Planet Swim is also different from the other two swim schools we attended because they have a unique, professional, self-made curriculum that sets them apart from others. They don't waste time and get straight to business. With two toddlers, and living in Florida with so many surrounding bodies of water, efficiency is important! We also love that Jameson didn't even touch any sort of arm floaties during his lessons. I really think it helped him feel less dependent on having it there as a "security blanket." Also, each swim instructor knows your child's name from the start and truly shows their caring support as your child is learning. And every class ends with a lollipop – now who doesn't love that?
And another great feature of the Planet Swim School facility is the small baby pool where the little siblings could play while their brother/sister are swimming. Khai loved getting in the little pool while big brother was learning how to swim like Michael Phelps!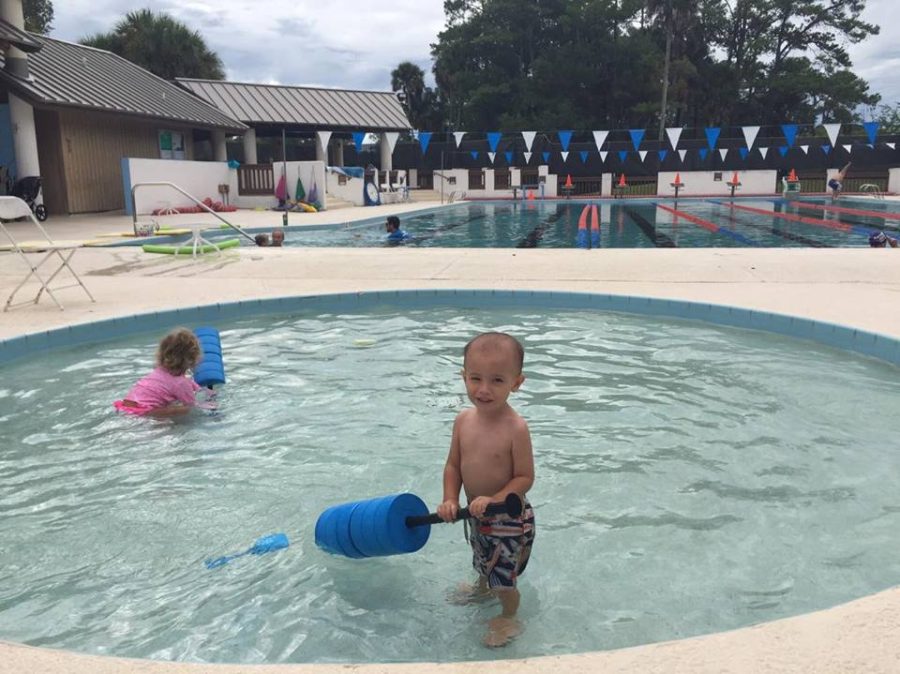 I would recommend Planet Swim School to anyone at any age that is looking to do anything from developing confidence in the water, work on personal survival skills, or develop some basic stroke techniques. Planet Swim also has a competitive swim team for kids of all skill levels ages 6 and up! I also love that all new registrations begin with a call or an email. They state on their website that at "Planet Swim School we do not believe in online registration, as personalized input is a core part of our program's approach."  This truly sums it up as they are a much more personable experience. We will be back for more classes–that's for sure!
Planet Sw

im School would also like to offer JMB readers a Special Offer – 50% OFF Annual Registration Fee, now through October 8. Click here for additional information on registration and classes. To redeem this offer, contact Planet Swim School at (904) 285-7545 or email here.