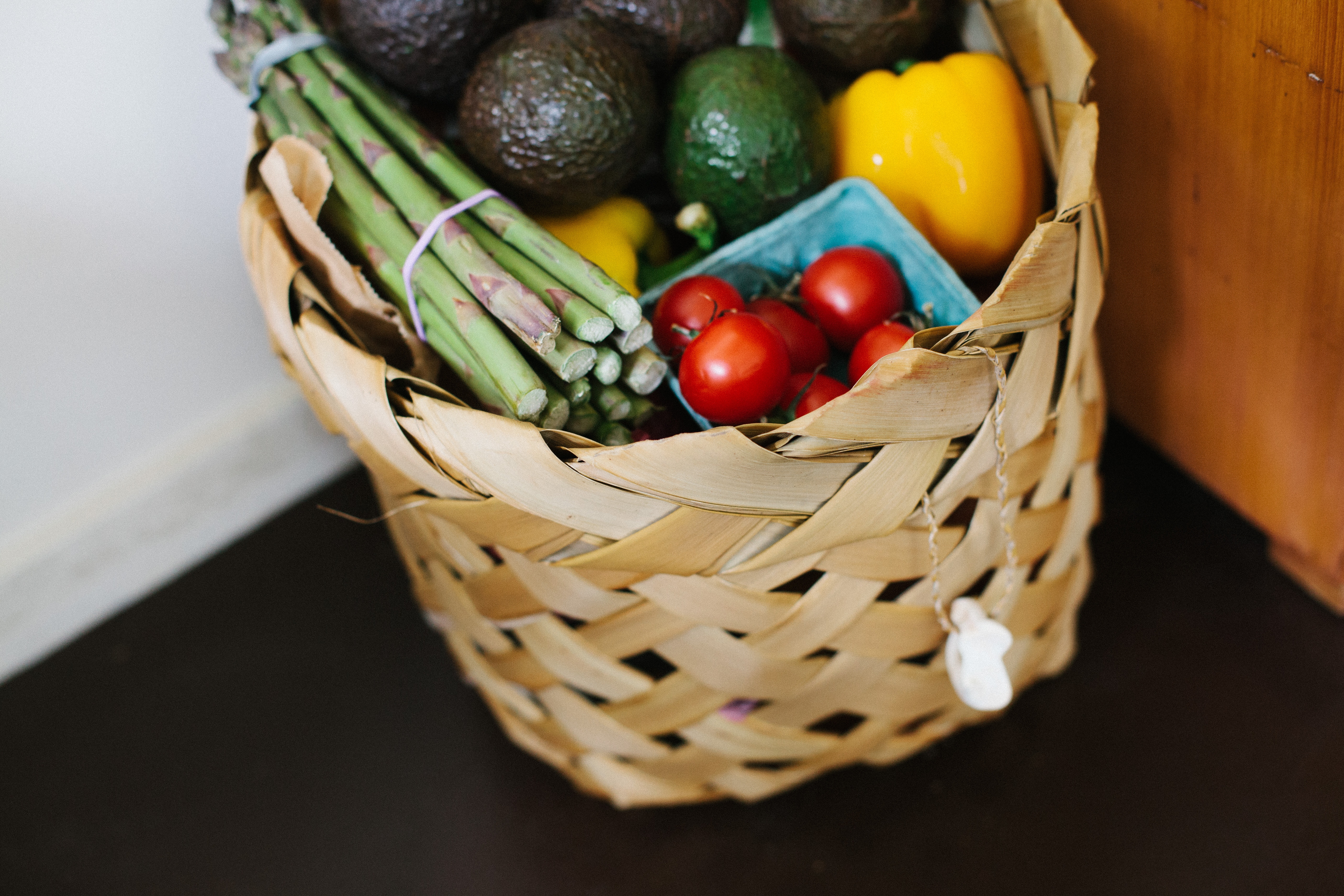 You are what you eat. This is a simple truth that can make or break your health. I am passionate about eating well and eating local because I believe the two go hand-in-hand. Here's the bottom line — the faster the food can get from the farm to your table, the higher the nutritional content.
Sure, many of us would love to go to the farmer's market every weekend and stock up on fresh, nutritious food but we (i.e., our kids) have a million other things to do.
Enter local farm delivery services. These guys make it convenient and simple for families to buy the freshest and most delicious produce straight from the farm to your dinner table. Below is a list of some of the most popular farm-to-home delivery services available to the greater Jacksonville area.
No Commitments
Local Fare is the king of local delivery in Jacksonville. No matter where you live, they will deliver. The best part is they deliver more than just organic fruits and vegetables. Local Fare goes above and beyond by offering additions to your produce bag like coffee, Wainwright milk and cheese, local eggs, dressings, jams and even wellness items. erves Things I love about this company is the menu is listed each week so you can prepare your meals accordingly and they offer a trial bag, so you don't have to set up reoccurring payment. My favorite touch is every order comes with a freshly baked loaf from the French Pantry (legendary sandwich shop in Jax).
The trial bag included a flyer with general info about the goods, specific recipes for the items and a helpful freshness timeline and all can be found online for the regular customers. Though not completely organic, the flyer identifies those items that are. Bags range from $29–$49 — the bigger the bag, the more loaves of bread you get!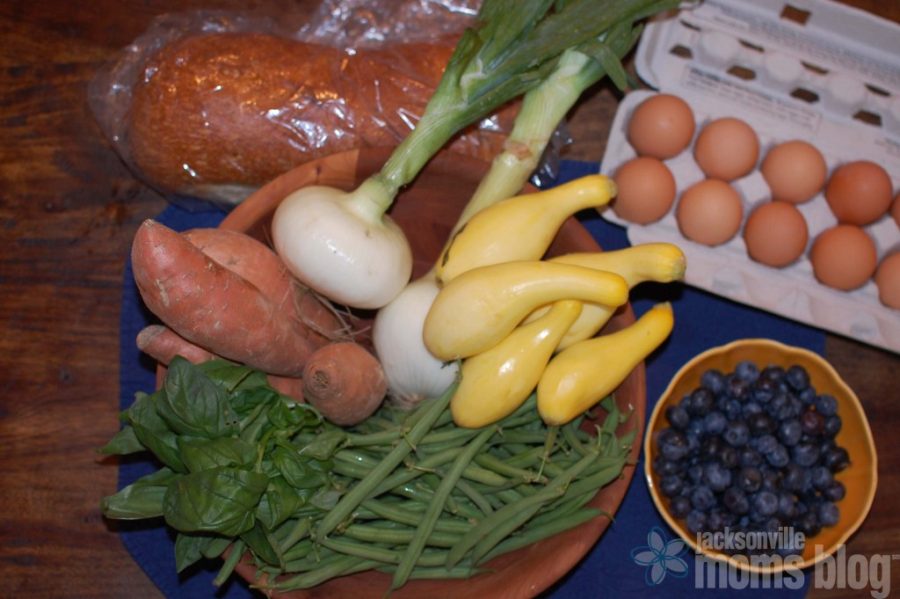 Front Porch Pickings is another reputable delivery service that provides more than just produce starting at just $28. Two boss babes (and one husband) own this local business that partners with the French Pantry, Village Bread, Wainwright Dairy and 75 other Florida farmers and artisans. Unlike Local Fare though the scrumptious bread is not included in their standard farm box. Front Porch Picking order is completely customizable and you remove any of the pre-selected items and then shop meats, cheeses, eggs, and artisan goods. There is a one-time $25 membership fee to get started.
Eat Your Greens Jax is a local Facebook group that offers low cost organic goods to those who may appreciate, understand or just down right WANT organic by buying in bulk. Orders are on a bi-weekly schedule and we pick from an amazing list of fresh organics from a wonderful distributor. Offerings are posted on Tuesdays and pick up is in Neptune Beach on Thursdays between 2-7 PM.  If there are unwanted items in your weekly order, members can "sell" them in the private Google group to other members. A $30 deposit is required to get started and if you ever decide to leave, it will be applied to the cost of your final order.
Membership Fees
Palmetto Organics is, you guessed it, chock full of certified organic fruits and vegetables. As I mentioned with Neighborhood Garden, fully local organic farms are few and far between, so Palmetto's suppliers are a bit farther away than a typical local farm.
If something comes from outside Florida (like organic fruit that is out-of-season here), Palmetto lets you know. 100% organic is a bit more expensive, "harvest" or produce bags range from $25–$45 and Palmetto does charge a $15 set up fee for an order. But I will say you get what you pay for (especially if you feel good about eating food without pesticides like me!) because everything in my bag was delicious.
Like them on Facebook and you may get a $15 off promo code like I did. Unique to Palmetto are their specific "harvests" picked especially for juicing and kid-friendly. Palmetto also offers some unique add-ons like chia and sunflower seeds, Himalayan salts and Goji berries. They send you an email listing the produce on a Friday so you can head to the grocery store for the other staples you'll need to maximize Monday's delivery.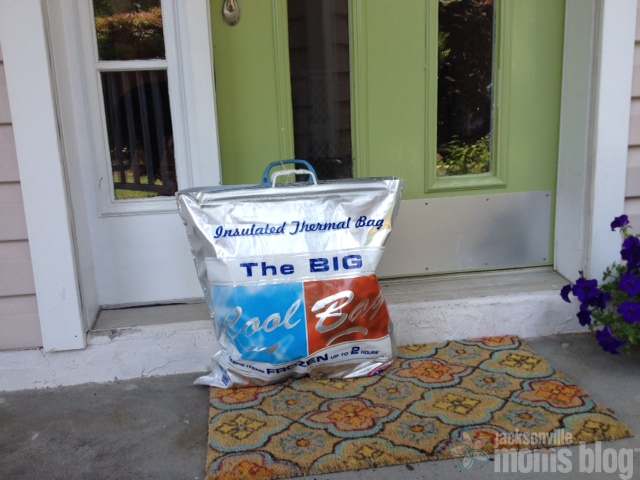 Not Too Busy for Delivery!
There are so many options when it comes to eating local, fresh and nutritious foods. No one is too busy to use a delivery service and these companies really have thought of everything. If you go out of town, you can put a temporary hold on your account. Each one of these gives you the option to get a weekly, every other week or once a month delivery option. Most do automatically renew your order so be sure to set a reminder on your smartphone if you need to change something.
Don't worry about being home for the delivery either, simply leave a cooler on your doorstep and find your perishable goods safe and sound when you get home. Now that you have no excuse not to, go and eat healthy and LOCAL!