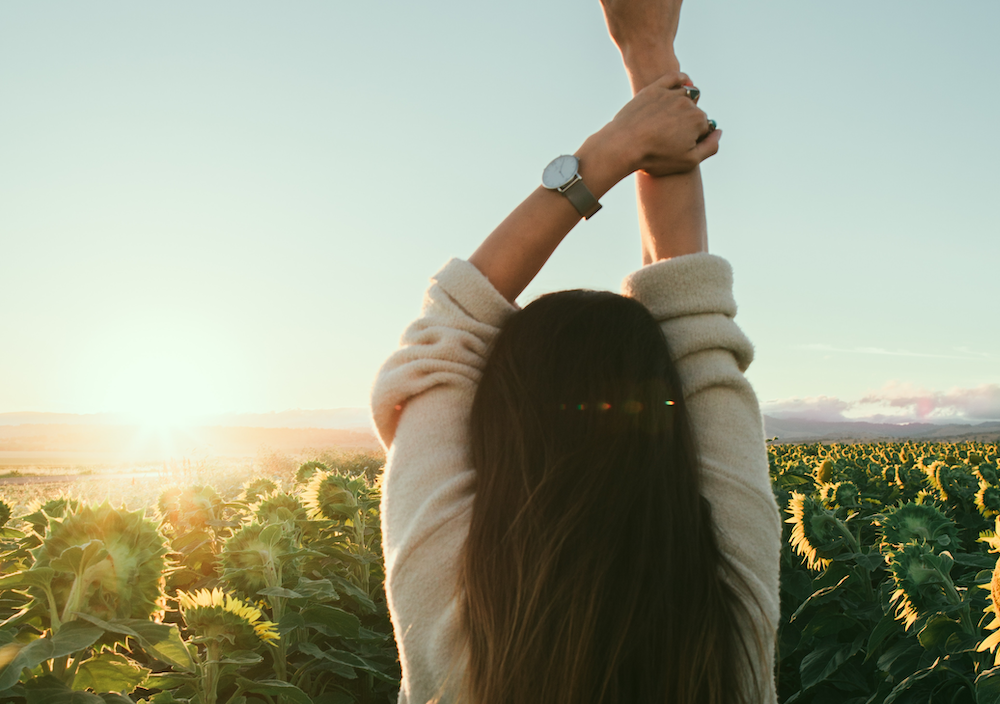 Being a woman is wonderful. Being a woman is confusing. Being a woman is easy. Being a woman is hard. From an early age our bodies are changing — we develop in our preteen years and our hormones rage. We age gracefully, we look to grow our families — we may grow babies in our bodies time and time again. We grow personally and professionally and bear what feels like the weight of the world (or at least our families) on our shoulders more often than we would like. What's happening on the outside certainly may not look like what's happening on the inside. Some days we look like we have it all together and some days we are a hot mess. And some days we stop, think, and yell, "Holy hormones, what the heck is going on?!" We sat down with Dr. Brian Anderson, D. O. of Anderson Longevity Clinic, to answer some burning (no pun in tended) questions many women may ask each other over coffee, late-night wine, or hold inside because they are too afraid to ask out loud. Dr. Anderson is a board certified physician here in Jacksonville whose passion is providing cutting edge healthcare to his patients. He enjoys helping his patients to go beyond what traditional healthcare has to offer.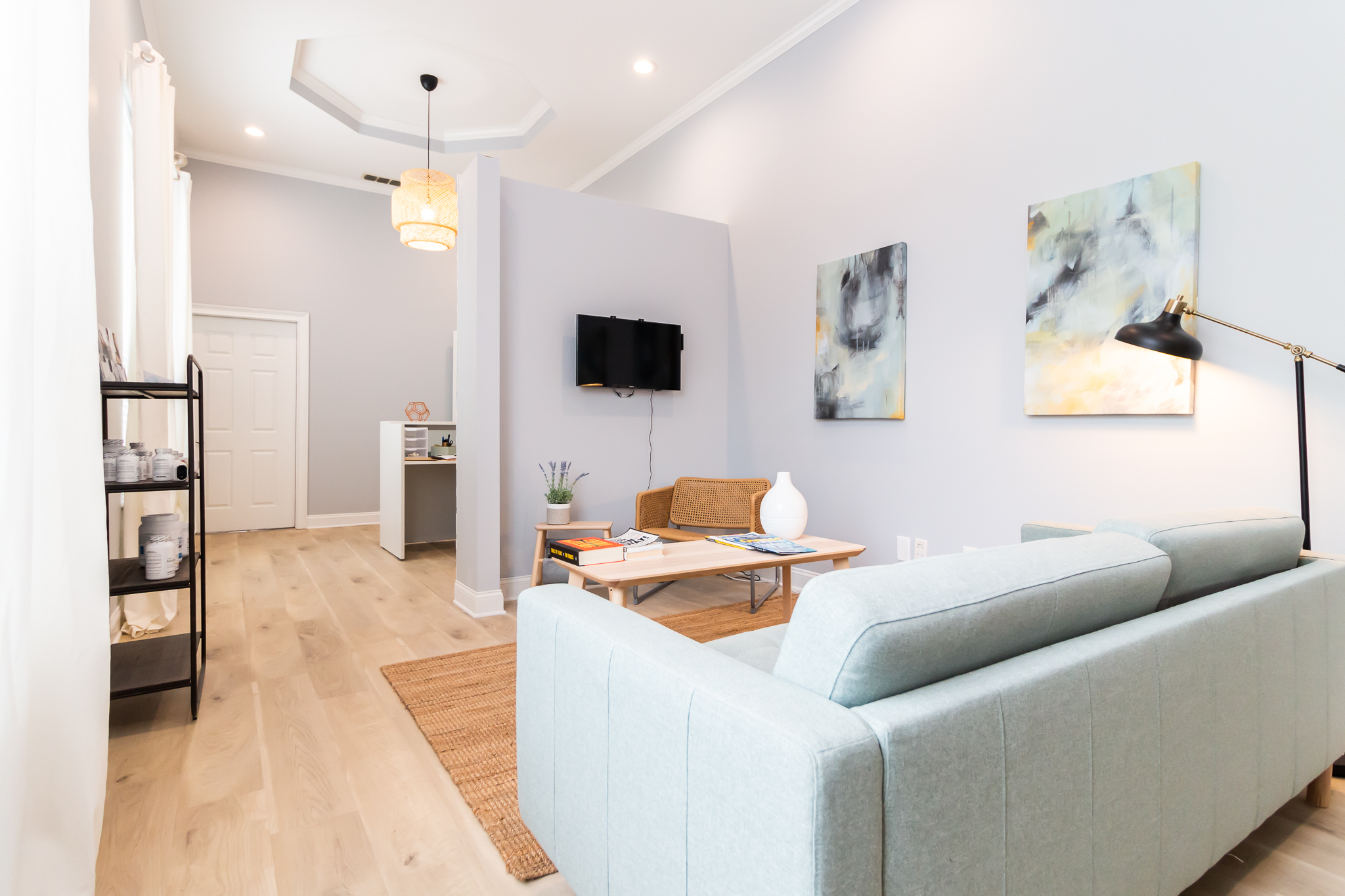 Q&A with Dr. Brian Anderson, D. O.
I am having night sweats, but I'm not of menopausal age, or at least I think I'm not! What could it be? And what is perimenopause and when does that happen?
That is a great question. Perimenopause is the time period before menopause. Frequently you may have night sweats, sleep disturbances, and mood swings during this time due to hormonal imbalance. Although when it can occur varies for each person, we typically see women in their early 40s who start to notice these symptoms. We generally recommend special lab panels that will allow us to check your hormone levels. These labs will help us to determine your best treatment options. The good news is that  to ensure that this is what is causing your symptoms and discuss the best treatment options. The good news is that these types of symptoms can often be eliminated with the right treatment.
I have low energy and trouble concentrating. I've heard of adrenal stress, but I think it's just the normal busy mom thing. Thoughts?
If you have been dealing with fatigue and are looking for answers Adrenal fatigue is term that you have probably read about. Adrenal fatigue is a common term that is used to describe an imbalance of stress hormone in the body due to chronic stress. Every year more and more women are dealing with stress, which has been labeled as the 21st-century disease. Mental fog, weight gain, severe fatigue, and difficulty with concentration are some common symptoms. Caffeine consumption may put you at a higher risk of having an issue with your stress hormones. We typically will use a cortisol test to track your stress hormone levels during the day. We will then review your data with you and prescribe a treatment plan based on your individual needs. Difficulty with stress and adrenal issues may also contribute to accelerated aging.
I have insomnia, no matter how hard I try to sleep. Can this be hormone related? Or what over-the-counter medication may work? Is melatonin a good option?
Insomnia can be caused by a number of things. Our goal are to help you find out what may be causing your insomnia and then use a strategy that will successfully target the underlying cause of your symptoms. Melatonin and sleep aids frequently are quick fixes that should not be used for long periods of time and may have significant risks.
I have no energy and never feel like having sex, but maybe that just comes with the territory of being a mom and lack of opportunity. Is low libido something women can have, too?
Having low energy is something that everyone may deal with from time to time, however, it may also signal that your hormones are severely imbalanced. Other medical issues can overlap with these symptoms, so getting a medical evaluation is important. Low sex drive is a very common complaint with women who have low testosterone hormone levels.
Increased body fat and slow metabolism can also be due to a deficiency is this hormone. Many women with low testosterone experience significant improvement in their libido and metabolism after replacing their hormones back to their normal level.
What can a blood panel taken at your office show me?
Our special blood panels can test everything from hormones to genetic abnormalities to highly specific nutritional and vitamin deficiencies. We have also been able to help people reduce the signs of aging and improve mood by targeting deficiencies based on their labs.
Is medication the only option for a hormone imbalance? I can never remember to take my vitamins, much less daily meds!
Stress can significantly affect hormone levels in the body. Self-restorative exercises and activities are a few of the big secrets to longevity. We are all unique and so are the distinctive challenges that we face. I frequently sit down with stressed-out patients who are overworked and those who are constantly giving in order to support those around them. One of the things I frequently tell people is to find a restorative activity to help them regain their quality of life. Some examples of these actives may include walks on the beach, yoga, meeting with friends, or prayer. We will typically give you a series of specific recommendations based on your own individual needs in order to effectively treat stress.
What do you think about the new "CBD" craze — do you recommend it?
Overall CBD has many great benefits. This is obviously a newer type of supplement and with that can also come tons of hype. I think that as long as the medical research shows a significant benefit for the specific condition that is being treated and with a very low likelihood of harming the person, then I feel that it could be of benefit. However, we should also be aware of CBD's limitations. Like all treatments, there is never a one-size-fits-all solution.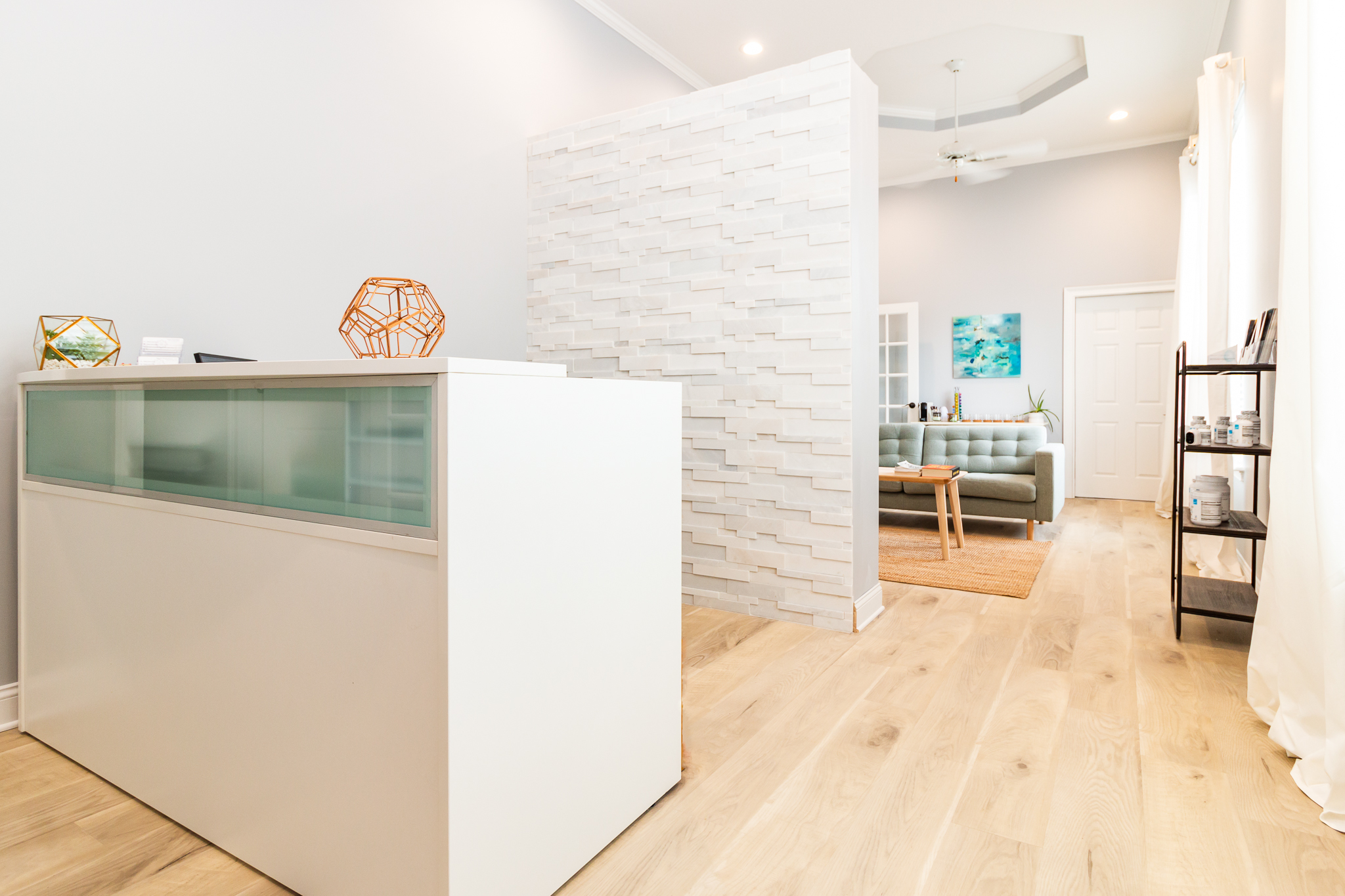 How to learn more: If you would like to learn more about hormone imbalance or have another health related question please call the Anderson Longevity Clinic at (904) 326-0722.
The goal at Anderson Longevity Clinic is to help patients be their best selves. The clinic goes beyond what traditional healthcare has to offer, helping our patients discover that they can reach and exceed their health expectations. Anderson Longevity Clinic approaches your care from a holistic viewpoint and uses the latest in cutting-edge science to help you be successful. Services offered include hormone optimization, PRP and prolotherapy for sports injuries, micronutrient testing, facial aesthetics (including Botox, filler, vampire facial and facelift and VI peels), PRP for hair growth, men and women's sexual health (including the O and P shot), acupuncture and massage. Meet more of the Anderson Longevity team here. Their new office location is located off Hodges and JTB at 13500 Sutton Park Drive S, Suite 504, Jacksonville, FL.
*Please consult your physician before making any medical decisions. The preceding information is not to be used as medical advice.
Special Jax Mom Reader Offer
Call (904) 667-0533 for an appointment and mention Jacksonville Mom to receive a $250 gift certificate towards initial consultation, hormone evaluation, standard labs and follow-up appointment ($500 value). Some advanced labs may require an additional fee if requested.