"Why is it so hard for you to take time for yourself?" I have heard this question from everyone- co-workers, friends and even my doctor. What they all have in common is that they do not have small children. They might have at one time, but they don't at the moment.
Sometimes parents forget what it's like when kids are small. Showering is a small victory these days! So when I was asked to visit Massage Envy in Jacksonville Beach for a massage and facial, I reluctantly agreed. I'm sure some of you think I am crazy for reluctantly agreeing. Truth is, I suffer from a bad case of Mommy-time-itis (no that is not a real word).  I cannot shake the feeling of guilt when I venture out without my kids or do something just for me. I know that I have to overcome this, and Massage Envy was my answer.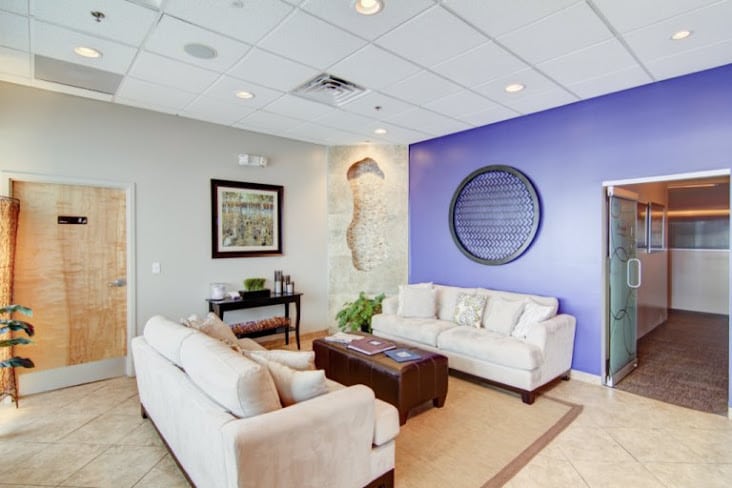 Making my appointment was a breeze. I spoke with a nice gentlemen who asked me questions like, "Did I have any areas I wanted the therapist to focus on during the massage?" I joked and said I have two heavy toddlers that I carry around like a sack of groceries, so I need a heavy-kid massage. He asked about my facial, and we decided to let the Esthetician pick the best option for me. When I hung up, my Mommy-time-itis started fading. "I might actually enjoy this!" I thought.
When I arrived for my appointment, I was greeted by a very friendly staff. I filled out a few medical forms and a questionnaire in a blissful waiting room. Everything was peaceful and serene, a welcome change from my chaotic house. After the forms, I was taken back to a members-only lounge, complete with flavored teas and infused waters.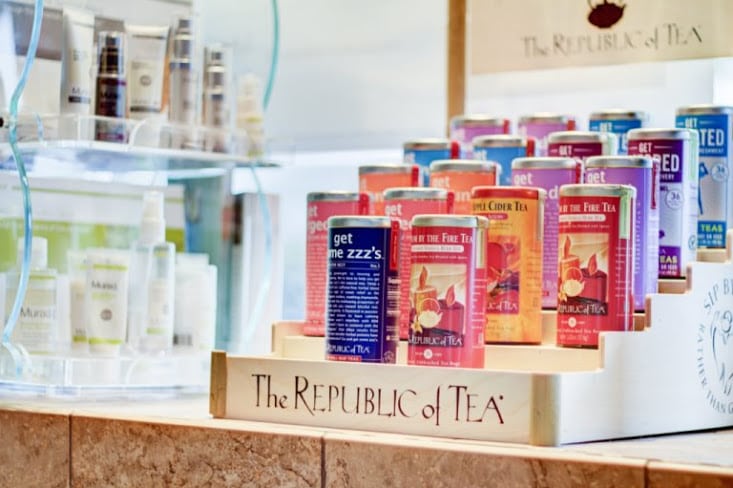 Sharon, the massage therapist, brought me back to a private, dimly lit room where I laid on a heated (and very comfortable) massage table. We discussed what I thought were my areas of concern, my upper and lower back, and I was surprised to learn how much of the body's muscles are tied together.
For instance, if you have pain in your upper back, it may be caused from straining your shoulder and front chest muscles (from picking up heavy toddlers, for instance). Sharon was extremely knowledgeable and even gave me a few stretches to try to help prevent my pain in my glutes and back. After our 50 minute session, I felt relaxed and rejuvenated. I was so content that I almost forgot I had a facial coming!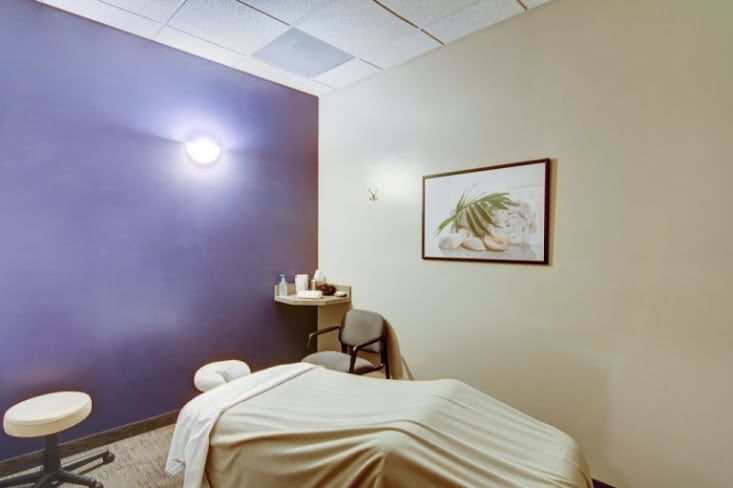 Donna was my Esthetician and I immediately felt comfortable with her. Massage Envy Spas carry Murad products which I had used in the past and very much liked. We opted for the Murad anti-acne facial (yay adult breakouts). The facial was luxurious and I didn't want it to end. We discussed my pores, vitamin D, sunscreen and everything in between.
Overall, I felt as though I had two hours with two very knowledgeable professionals that not only made me feel comfortable and refreshed, but for those two hours, I got a chance to recharge and shake off some of my Mommy-time-itis.
Massage Envy makes it easy to do it with their monthly memberships. Open Monday through Friday 8am-10pm (yes, I said 10pm AT NIGHT), 8am-8pm on Saturday and 10am-6pm on Sundays, they are confident they can find a time to fit into any mom's busy schedule.
For $60/month, you receive a customizable massage. If you have a busy month, your massage rolls over to the next month. Want to give someone your monthly massage (like a fellow new mom or super-stressed mom)? You can do that, for only $10.
My Massage Envy experience was very much needed and appreciated. And if you can believe it, I didn't think about those toddlers once! I enjoyed my "me" time and I am happy to report that my sanity has been restored, just my taking time for myself. Thanks, Massage Envy!
Thank you to Massage Envy for sponsoring this post! All opinions are still my own!
If you would like to read or leave a review about Massage Envy, visit our Around Town Directory below.