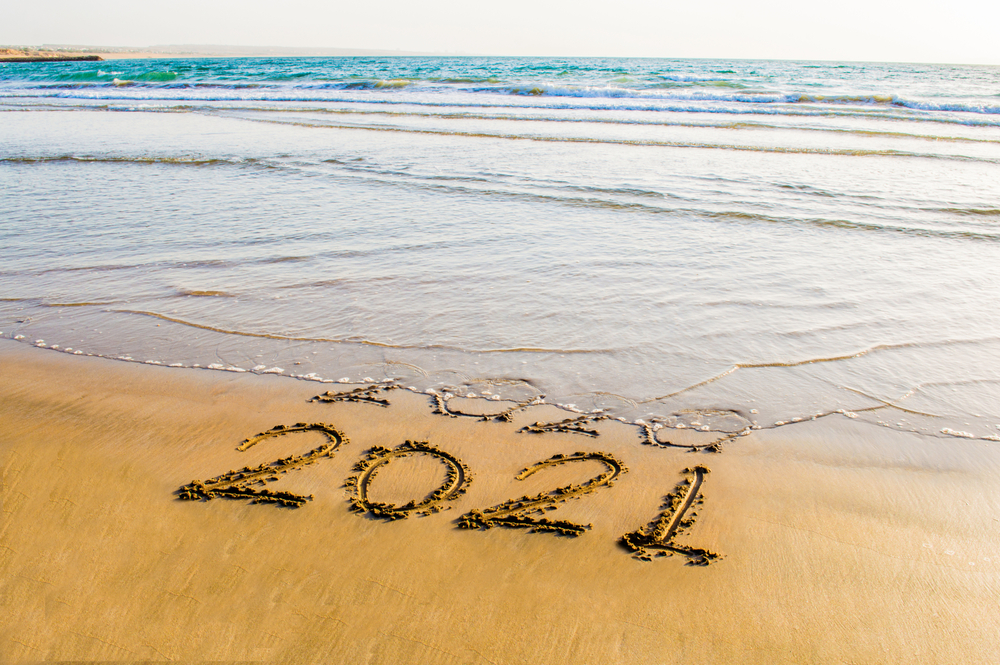 What. A. Year. I'm raising my hat to all the scientists, medical workers, delivery riders, and just about every single soul who has worked so, so hard to just keep life running. But thankfully, we get to turn a page to 2021.
Here it is, a new year! Finally. We did it. We made it through, and that alone is enough of an accomplishment. We may get so excited at the beginning of the year with our new goals and overzealous declarations — I know I've done it — but what if we toss out everything we think we know and just be? Last year sure showed us that we know nothing and that with each passing year, life becomes more and more precious. Over the holiday break, I started writing down my thoughts in the Notes section of my phone. I in no way completed any of what my mind had hoped to complete or have done by that first Monday of the New Year, and let's be honest, it probably won't get completed even in this first month, but I will mark "DONE!" beside each thought that I've written down at some point — ease into the year.
Dear 2021, don't rush this year.
Last year was long, but it went so fast. The past is the past. Taking that sigh of relief in the new year was good for the soul. Time to make amends with 2020.
Dear 2021, keep the faith.
I still believe in humanity. There might be things going on currently that feel like they're too much to handle, along with the daunting feelings of hopelessness, frustration, and fear of the unknown. However, this year shall not be in defeat — we will rise above it all.
Dear 2021, be nice.
We need nice to be overflowing. We endured the challenges of 2020, and some of us even discovered newfound strength. We may not be our old selves, and we may be missing some of our friends and loved ones, but we are here. And that gives us reason enough to say thank you. Amen. Oh, and a big ol' case of gratitude!
Dear 2021, don't repeat the mistakes of the year before.
Love will be in abundance, friendships will be stronger, and things that were broken will be made whole again. This past year really taught me a lot about who I am as a person, and I've learned more about my emotions and my connections with others. While I can't speak for everyone, I feel many share my same sentiments. My hope for 2021 is that we all can experience some type of peace, whatever that may look like.
So, I say to you, despite our greatest hopes for an easy year, 2021 will chart its own course, and there is no doubt that it will bring twists and turns, as well as hardships. But each of us can alter the way we personally and professionally navigate the year ahead. Because while I wish 2021 to be great, "just surviving" isn't my thing. Besides, it is an even better thing to thrive through the year — rather than merely survive it.