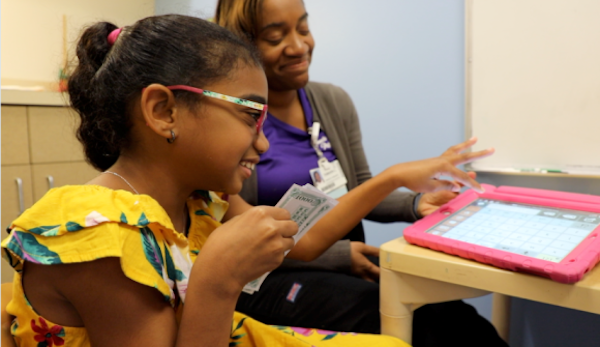 Toys are a surefire way to bring a smile to any child's face, be it a Barbie doll, a set of LEGOs, a favorite board game or a rainbow array of sidewalk chalk. And it's even more so when they're spending time at the hospital, which is why toy donations are such an important aspect of Wolfson Children's Hospital.
While toy donations tend to be abundant during the holiday season, they do dwindle during the summer months, despite the need for them year-round. The good news? You don't have to hold off until December to help fill Santa's sleigh because Wolfson Children's Hospital is celebrating Christmas in July! Throughout the month of July, Child Life specialists will be collecting new, unwrapped toys, art supplies and financial donations for Wolfson Children's patients, and there are four easy ways to donate:
Donate online. It only takes a few minutes to make a tax-deductible gift — click here to donate.
Create a Facebook fundraiser. Spread the word to your network of friends and family with a Facebook fundraiser for Wolfson Children's Hospital. If interested in corporate giving where employees and customers can create a "virtual toy bin," call (904) 202-2919.
Shop Amazon. There is a registry of toys so you can easily make a purchase and have the item shipped directly to Wolfson Children's. You can also select Wolfson as your charity of choice on smile.amazon.com, where a percentage of proceeds will be donated to the hospital.
Bring in a new toy. Handpick a personal childhood favorite and drop it off! The best toy donations are those that don't require a lot of energy and can be played with in bed, such as infant toys, toddler toys, LEGOs, card games and more. Through July 24, you can drop toys off at various Jersey Mike's locations throughout Jacksonville or on July 25 from 8 a.m. to 12 p.m. at Wolfson Children's Hospital.
WATCH how toys are transforming one patient's life at Wolfson Children's Rehab.