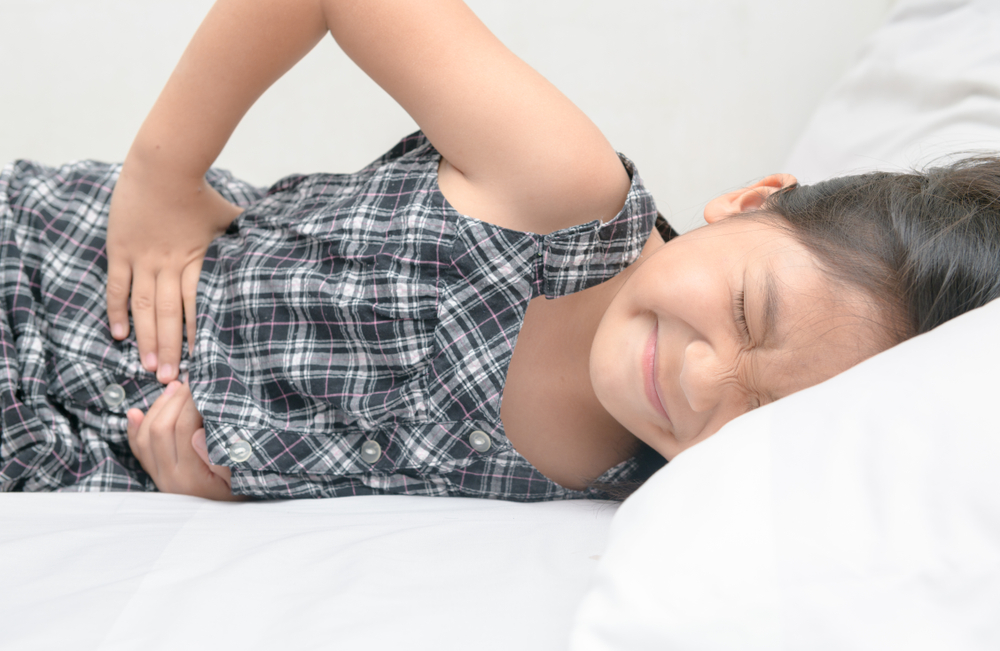 One of a parent's biggest fears can be when their child is experiencing stomach pain. Could it be something that may need immediate medical attention? Knowing the symptoms of the various causes of "tummy aches" in children can help.
Abdominal pain can mean many things. "One of the best gauges of when your child needs to been seen by the doctor is the child's behavior. If your child is still playing and eating normally, chances are it's not a surgical issue, like appendicitis," says Dr. Mark McCollum, Pediatric Surgeon at Orange Park Medical Center. "If your child is not participating in normal activities and experiencing severe pain they should see a doctor right away."
There are specific symptoms of abdominal pain that are cause for a visit to your physician:
Green vomit can be a sign of blockage of the stomach or intestines.
A distended abdomen can be a sign of an obstruction.
Pain, when the abdomen is pressed and released suddenly, could be a sign of the inflammation of the abdominal cavity or the peritoneal or membrane lining.
If the pain starts at the belly button and spreads to the lower right part of the abdomen, is relieved by bending over while walking, or lying on their side could mean appendicitis.
McCollum says when in doubt, seek medical attention. It is always better to be safe than sorry.
If your child is in need of surgery from appendicitis, they will likely undergo an appendectomy, the removal of the appendix. The procedure is done through one or several small incisions using a camera and small instrument. The hospital stay is typically one to two days. You can expect your child to be back to their normal activities within one to two weeks, depending on the severity of the illness, says Dr. McCollum.
There are many ways you can help prepare your child for their surgery:
Make a list of prescriptions, over-the-counter medications and supplements your child is taking, including dosage.
Keep a close eye on your child's health leading up to the surgery. Call your physician if your child develops any signs of illness such as a runny nose, fever or a sore throat.
Optimize your child's diet with fruits, vegetables, whole grains, and protein.
Tour the surgery center. Taking the opportunity to see the facility and meet the surgical staff ahead of surgery can reduce anxiety for both the child and parents.
Get your home ready before surgery. If necessary, relocate your children's bed to a lower floor or closer to a bathroom prior to coming home from the hospital or surgery center.
Follow the fasting rules. Undergoing anesthesia on an empty stomach is important. Follow the guidelines provided by your physician closely.
Dr. McCollum says becoming informed, staying calm and reassuring your child in the time leading up to the surgery can help make the surgical process go smoothly. Make sure you have developed a good relationship with your doctor and that all of your questions have been answered. Additionally, undergoing surgery at a hospital that specializes in the care of children can also provide special support to help reduce anxiety in the child and family alike. Being surrounded by staff trained to care for children and an environment that caters to children will help reduce their fears and provide improved means of communication, unique to the child's specific age.
Orange Park Medical Center provides a broad array of pediatric-specific medical services, including emergency care, inpatient and outpatient services, critical care, neonatal care and comprehensive surgical care for all ages starting with newborns, specializing in minimally invasive techniques. Conditions that may result in surgery include abdominal and GI conditions, gallbladder, congenital issues in newborns, hernias, IBS, tumors, head and neck issues, issues in the chest, and more. Dr. McCollum provides more than 15 years of experience in the field of pediatric and neonatal surgery and the pediatric team at Orange Park Medical Center provides a family-centered approach to the care of pediatric surgical patients.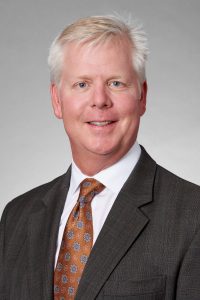 About Guest Blogger: Dr. Mark McCollum provides a broad range of surgical services for pediatric patients ranging in age from the newborn through the teenage years. Dr. McCollum brings more than 15 years of experience in the field of pediatric and neonatal surgery and provides a detailed, family-centered approach to the care of the pediatric surgical patient. Dr. McCollum provides an additional focus and expertise in the use of Minimally Invasive Surgical Techniques in children.
Dr. McCollum is Board Certified in Pediatric Surgery. He received his Medical Degree from the University of Texas, and completed his internship and residency in general surgery at the University of Utah, in Salt Lake City. Dr. McCollum went on to complete a fellowship in Pediatric and Neonatal Surgery at British Columbia's Children's Hospital in Vancouver, British Columbia.