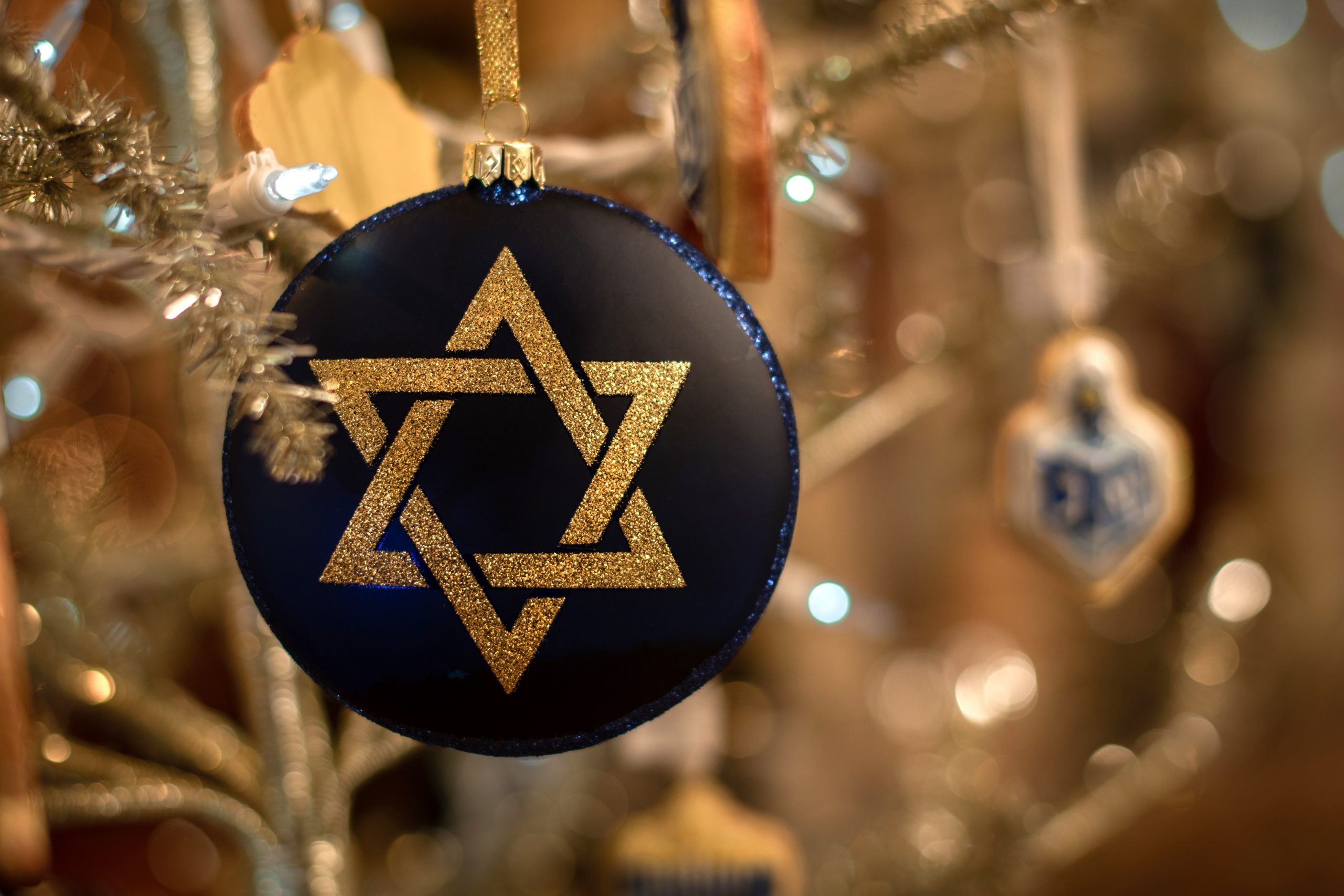 Before my husband and I got married, we agreed that neither one of us would give up our religious traditions. This is always more complicated around the holidays, and especially now that we have children.
There are plenty of articles and blogs that say you cannot, in full spirit of the respective holidays, celebrate both Christmas and Hanukkah.
The entire point of Hanukkah is to celebrate people who died rather than practice any religion other than Judaism. And to celebrate that AND a holiday that celebrates the birth of someone who Christians believe is the son of God does not make sense.
I completely understand this point of view.
But I feel that if we don't share the traditions of Hanukkah and Christmas, or educate our children about what both holidays stand for, our children will not know the traditions of half their family. That to me is unacceptable. So in our family, we celebrate both, because that is what we believe is right for us.
I am respectful of Hanukkah by not putting up Christmas decorations until Hanukkah is over. We have multiple books about Hanukkah we read with my daughter.
I try to, in age-appropriate language (because the history of Hanukkah is not entirely a pleasant one) explain to her what the holiday means. We talk about the candles, that they are lit left to right with the shasmah, and we share treats and play dreidel.
We also have books about Christmas and a children's Bible that explains the story of Jesus's birth (also not completely pleasant, once you get to the part about King Herod).
We decorate a tree, hang stockings, use an advent calendar, go to church on Christmas Eve, and visit Santa (unsuccessfully).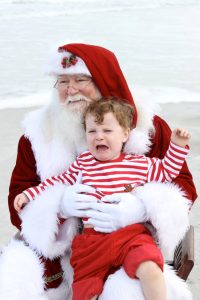 Right now our children are still so small that I think the greater concepts and particulars of each faith are still overwhelming. (My son, at one, is still clueless. He just likes to eat, whether it's latkes or candy canes.)
My daughter understands that Grandma and Grandpa send gifts for Hanukkah and that Nana and Poppy have a Christmas tree. When she's older, I will try to guide her in sorting out what faith means and why different families have different traditions. I hope one day we will have complicated conversations about different faiths, and I want to share with them stories of relatives and ancestors, where they came from, and what difficulties they faced because of their faith.
This is why we celebrate both Christmas and Hanukkah — to connect our children with the culture and traditions of both sides of our family. One day they will have families of their own, and they will need to decide what faith and cultural traditions to share with my grandchildren. But if we don't celebrate both now, they won't even know there is more than one side to the story. And I believe that by learning about the faiths of others, their own will deepen.