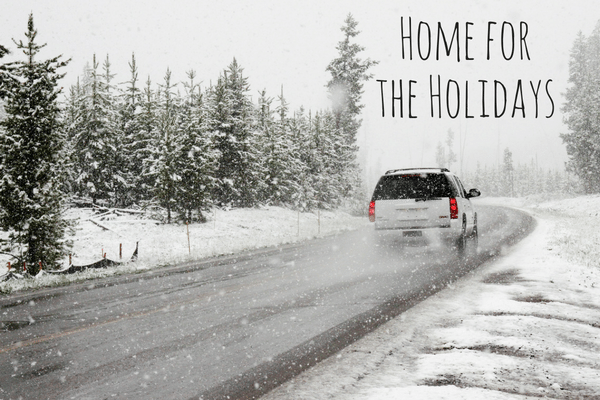 The first year that my husband and I were away from our families for the holidays — he was a Marine stationed at Camp Lejeune, North Carolina — we decided to travel back home to Jacksonville. We drove over 400 miles there, and the 400 miles back, to be with our families for Thanksgiving, Christmas and Easter… and it was awful.
We would spend the duration of the holiday scrambling, making sure we spent a sufficient amount of time with everyone. It was never enjoyable. We couldn't actually savor the time with our families, let alone get a moment to relax. It didn't take long for us to decide that we were never going to travel for the holidays again. We stayed put in North Carolina, and anyone who wanted to come to us was welcome.
Now we're back in our hometown of Jacksonville, but the rule still stands. We celebrate the holidays at our house, and even though our families live here, we don't want to spend Thanksgiving or Christmas running all over the city to make sure we see everyone. Talk about exhausting!
There are several reasons we feel this way. First, it's simply not worth the stress. We have four children! Do we really have to put ourselves through the trouble of packing up the kids multiple times a day to go see everyone, coordinating with nap times, making sure we bring toys and snacks and diapers and wipes and God knows what else? Heck no! On Thanksgiving and Christmas Day, we stay put, and our door remains open. If anyone wants to see us, they are always welcome — and believe me, it's so much easier this way. If the kids get tired, they can just take a nap in their own beds. If they get bored, they have all their books, toys and games to entertain them, or they can run around in their own backyard. We have everything we need to take care of them right here, and we don't have to worry about packing a ton of supplies to cart around from house to house.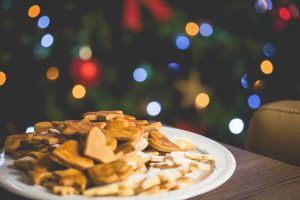 But second, and more importantly, I feel strongly that we need to be able to make our own family traditions, and we can't do that if we are always going to someone else's house for the holidays. I want my children to grow up eating a Thanksgiving meal that their mother cooked for them. I want them to have memories of going to Thanksgiving Mass as a family, of playing football in our own backyard, of watching the parade together, making a thankful tree, and countless other family traditions that will be created throughout the years. I don't want them looking back on their childhood, never being able to remember sitting around their own table, enjoying Thanksgiving dinner in their own house.
Likewise, I want them to open Christmas presents underneath their own tree. I want them to remember going to Midnight Mass at our parish, drinking hot chocolate in their Christmas pajamas, watching Christmas movies and enjoying the presents they received at home. I want them to marvel at the Advent wreath and to have memories of Christmas underneath their own roof.
I don't want my children to grow up with no family traditions of our own that we've created together. I don't want them to grow up and only have memories of spending the holidays at someone else's house. So we stay put for the holidays, making our own memories and building our own traditions — and it works. The holidays are no longer a stressful event to be endured. Now, I look forward to them each and every year.