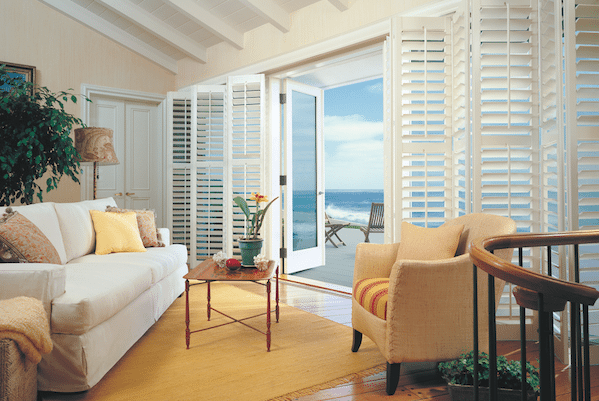 One of the biggest blessings of my life was getting to build our home from the ground up. It was probably one of the most stressful times of my life, as well. Making decisions and staying on a budget are not really my thing. But on a project this big, you just have to be.
One thing that came as somewhat a surprise right at the end of our project was ordering window treatments. Wait, you mean blinds don't come with the house?! Dangit.
Spending more money on window treatments isn't as sexy as picking out countertops and tile, but when you find yourself standing in a room watching the neighbors cook dinner or mow the lawn, you realize you absolutely need privacy.
It turned out that one of my favorite parts of finishing my home was working with Roger from All About Blinds & Shutters, Jacksonville's largest blind and shutter factory. They have been manufacturing, selling, and installing window treatments since 1979, right here in Jacksonville. They offer every product under the sun and have a huge showroom where you can determine the best window treatments to suit your needs. But the best part of my experience was how easy they made the process — Roger actually came to our house!
During our in-home visit, Roger took measurements and made his professional recommendations. Some rooms such as a master bedroom and bathroom (with full views of the neighbor's house) require more privacy and light coverage. I selected shutters that were just a step below blackout curtains, as far as blocking out light.
Other rooms may not need complete light control, such as my living room that overlooks sprawling grass and trees. Here's where I went rogue and opted for motorized shades… yes, motorized. It is the coolest thing I own and so unbelievably convenient in the morning and at night. I also decided to go with cordless shades for the kids' rooms.
Roger and I also talked at length about cord safety. While cord blinds are the most cost-effective, they can be dangerous for small children.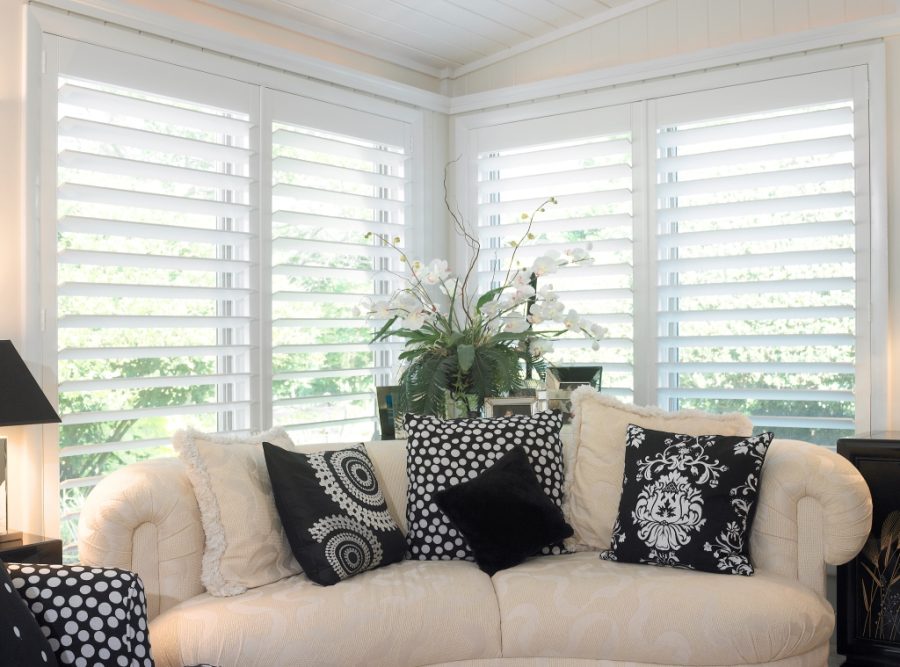 According to a study by CPSC, nearly one child every two weeks is strangled by a window cord. Most of these children were 3 years or younger. Horizontal window blinds are the most dangerous type, accounting for 57.5% of the deaths and injuries to children. Vertical blinds are second at 17.3%.
Cordless window treatments that have no accessible cords on the front or the back, are the safest option. The alternatives to blinds include plantation shutters, cordless shades, and motorized window shades, which are great options for a Jacksonville home with young children and pets.
I loved that this was a concern of theirs before they even made the sale. Read more here about their recommendations.
About six to eight weeks later, my shutters and shades were installed, custom made right here in Jax. It's been just over a year, and we are still happy with our investment. We also know that our warranty covers any issues should they arise.
About All About Blinds & Shutters
The 38,000 square-foot facility fabricates Wood and Poly shutters, Wood and Faux blinds, and Roller shades. They also offer a full line of Hunter Douglas and Graber window treatments. Homeowners are encouraged to visit their comprehensive showroom or contact them for a FREE in-home estimate. Let All About Blinds & Shutters help you find the best window treatment solutions to fit your needs.