I have fond memories of my dad growing up, and fortunately, he's still around to be a part of my children's lives. Each year we loved honoring him and making a big deal about Father's Day. I wish the same for my children as they grow up, so we've implemented some traditions over the years. Recently we started a notebook in which we include a card, handprint art, a craft, a questionnaire about Dad, and a photograph. To finish off his gift, we're sure to include something he'll enjoy. From sentimental to rugged, I've got gift ideas and crafts for every type of Dad covered in this post.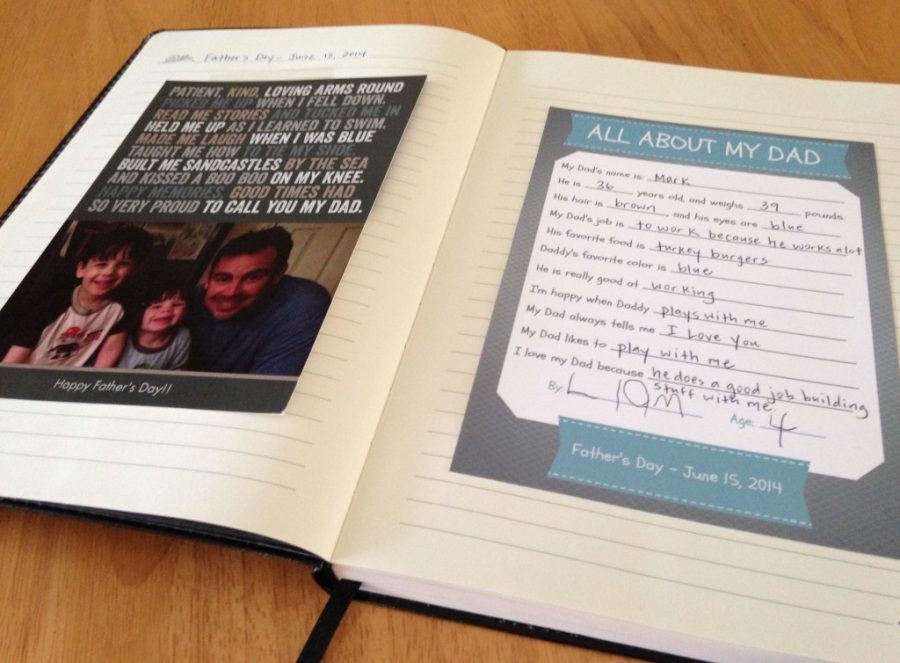 Hand Print Art
These crafts are adorable and sentimental, especially for dads of small children. It's probably a little cheesy for your teen to be doing a handprint craft, so let them off the hook! I found both of these on Etsy, so it may be too late to order in time this year, however, they look easy enough to recreate. In reality, dads will love anything made by their kids.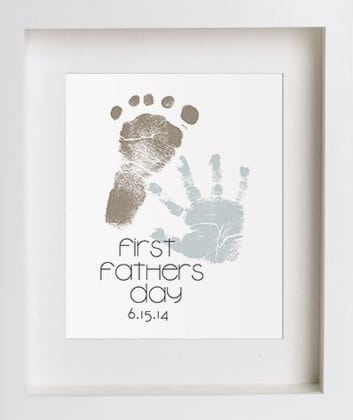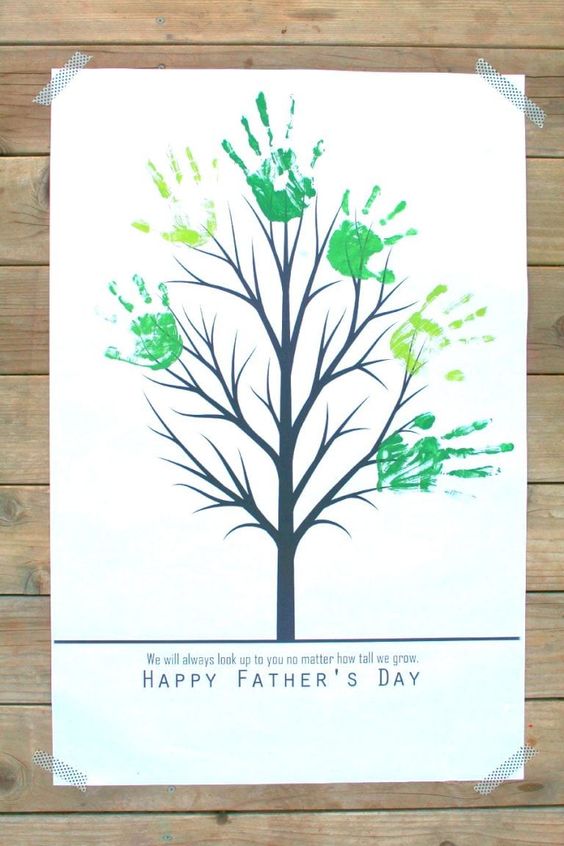 Free Printables
Since my boys were first old enough, we've always answered questions about Daddy. I love hearing their responses and comparing them from year to year. We created a free printable questionnaire, "All About My Dad", especially for Jacksonville Moms! Just click the image below to print!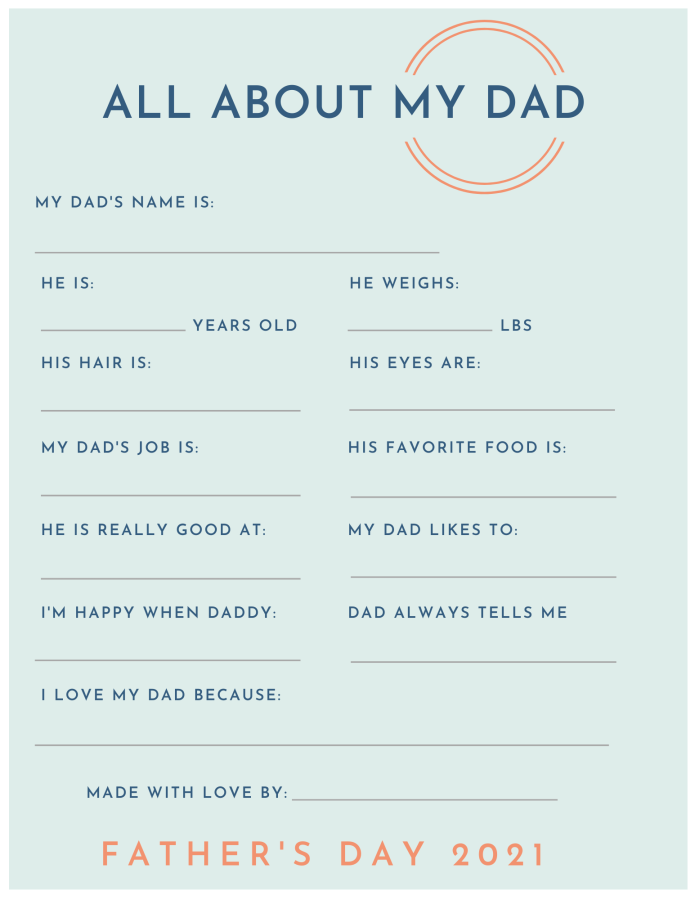 As they grow, I'll try some of the other ideas I have listed below. Your creative kid can make a book about dad found with free printable found at The Measured Mom.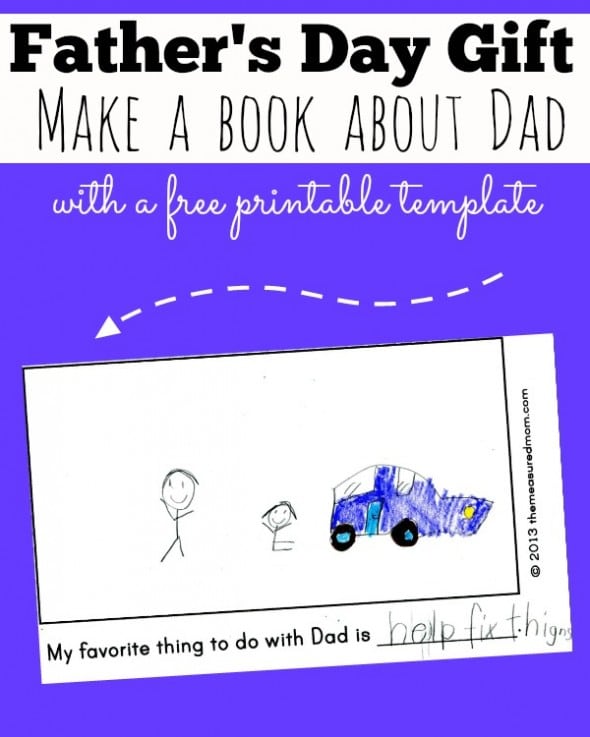 Crafts
My kids love making things for daddy, but the practical side of me tries to focus on things he'll actually use. One of the first Father's Day crafts Liam and I ever made was an adorable coffee mug that we still use…3 years later. We painted it at a local pottery place, and had it glazed and fired. For an easier option, Having Fun at Home gives instructions on making a personalized mug with a sharpie.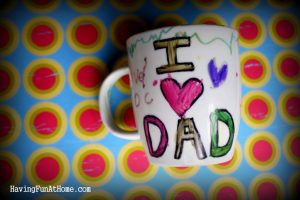 Photographs
I always include a recent photograph with my husband's gift. In this digital era, and the convenience of cell phone cameras, it's easy to save thousands of pictures and never print one. Since we're all super busy (proof being the 1000 pictures still on your iPhone), you'll want to check out the Free Prints app. It's great for printing pictures straight from your phone via your photo album, Facebook, Instagram, and more. It has a 5-star rating in the App Store, and you only pay the price of shipping and handling (never more than $9.99). I love the photo we captured this year (see below). Here's another cute photo collage from Positively Splendid as well.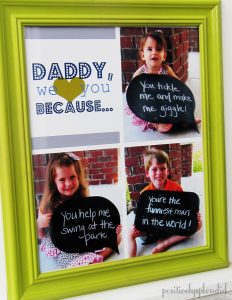 Cards
Another app that I'm obsessed with is Ink Cards. I've always loved the meaning and sentimental value behind greeting cards. But let's face it, two kids later my brain is not quite functioning like it once was. It's awesome that I can send a card right from my phone (my third arm). I created a Father's Day card for my dad, included a selfie of me and the kids from my photo album, wrote a personal message, and chose which day to have it delivered…all for just $1.99 and it only took 2 minutes! It was so easy that I made one for my husband and father-in-law as well. Homemade cards are even easier and perhaps cherished even more by Dad.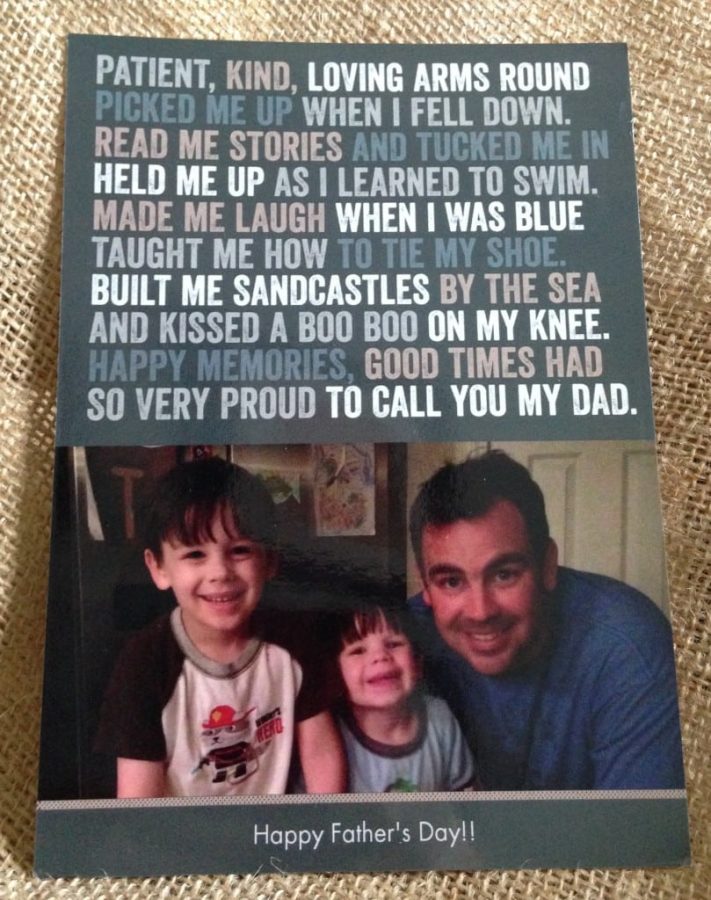 Gifts
I must admit the mushy personalized items and crafts are done more to please mom than dad, so be sure to include a special gift that he'll enjoy. How about a gift card to an REI or West Marine? A stand up paddleboard or surf lesson? A dolphin cruise or airboat ride? A kayak rental or deep sea fishing adventure? A massage or an afternoon of golf? Recent gifts for Dad that were hits at our house were COOCHEER Waterproof Bluetooth speaker (wireless speaker) and COWIN E7 Active Noise Cancelling Headphones. I hope I've given you some new ideas for the special Dad in your life.
Which are your favorite ideas? What are some of your Father's Day traditions?