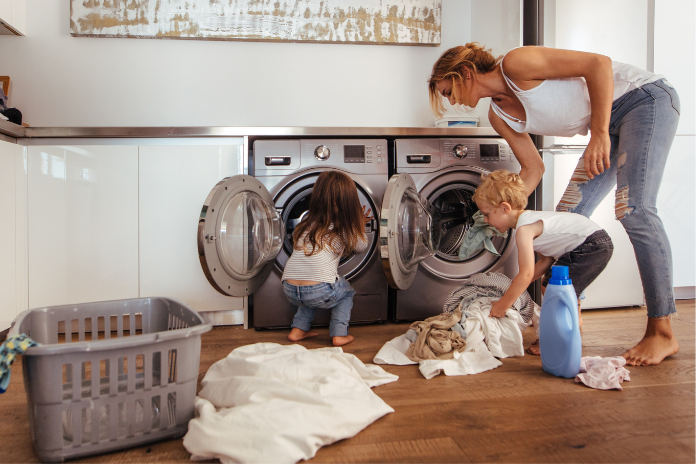 Whether you are a working mom, stay-at-home mom, mom to one or mom to 10, doing laundry is probably one of your least favorite duties. I'll be honest that at any given time there are usually loads in both my washer and dryer just waiting to be dried or folded — and that totally stresses me out. While a laundry service seemed totally out of my budget, once I heard about Laundry Care, I was shocked to see just how affordable it truly was!
Once I filled out a few questions on their website, my profile was set up and I received a phone call from one of their service providers to talk about my needs. I instantly hit it off with her as she is a fellow military spouse. She was so grateful for the opportunity to assist me, and I was so excited to support her, too.
A few days after signing up, my Laundry Care bags arrived. I loved that these bags were durable and held a TON of clothes. Since Laundry Care charges by the bag, this was a huge benefit. If it fits, they wash it! I had my kids put their dirty clothes directly in the bag, and once we filled it up, the mess was out of sight and out of mind!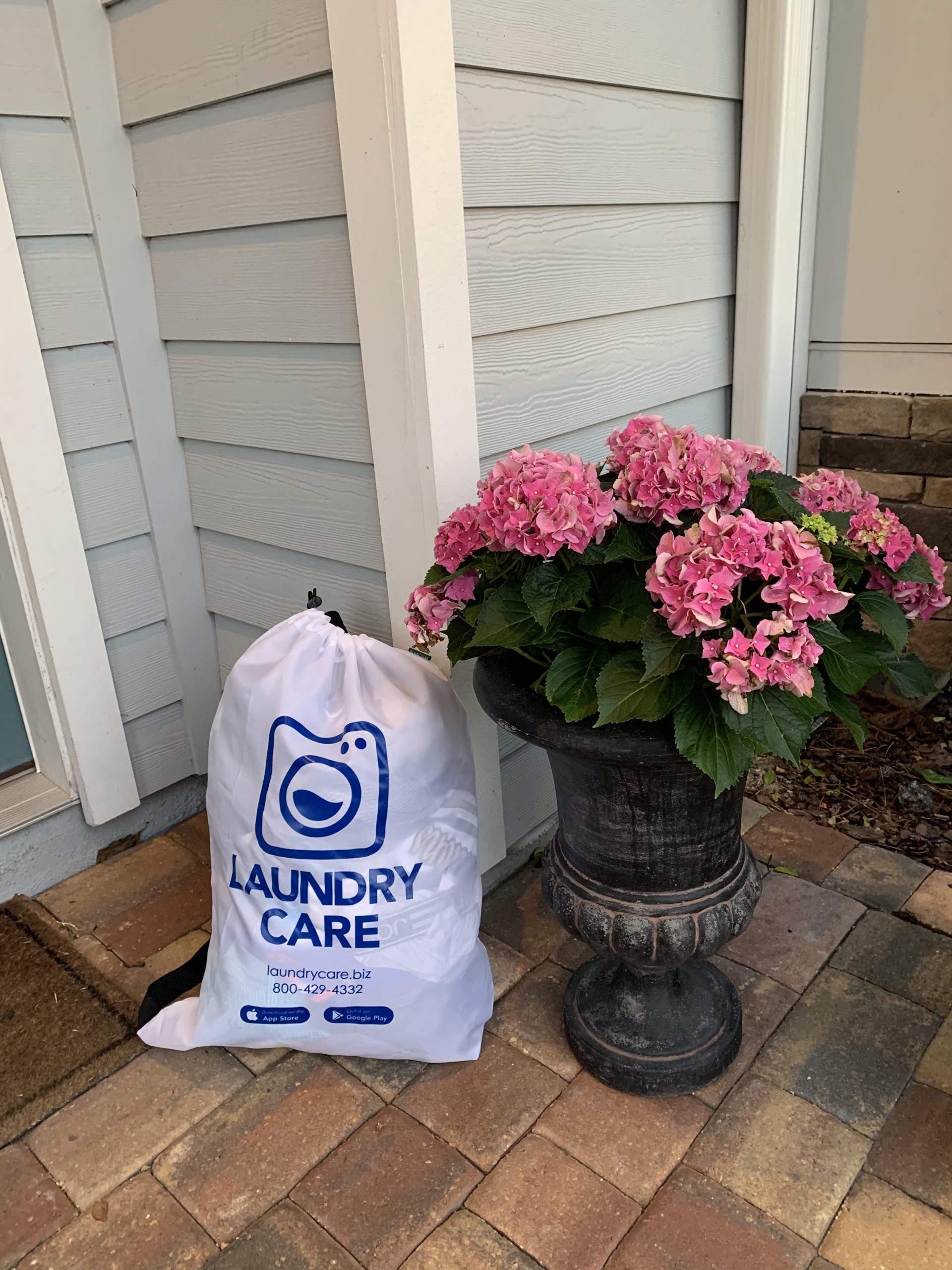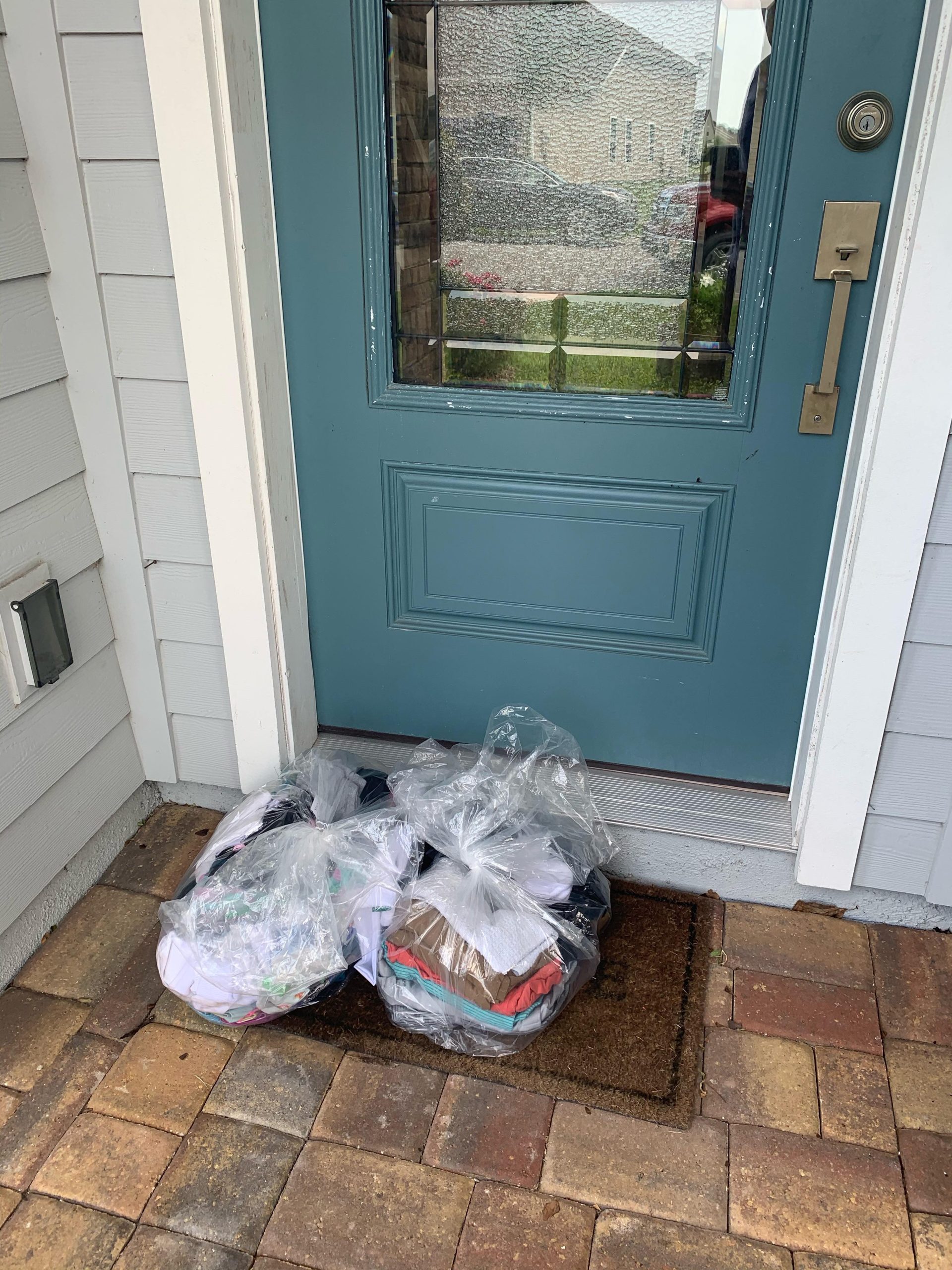 I scheduled my pickup online, and then set my bag out the morning before I left for work. My service provider picked them up and got to work on my laundry. Laundry Care providers use GE Appliances new front-load washers with the UltraFresh Vent System with OdorBlock™. These are the first and only washers equipped with Microban® antimicrobial technology built into components like the gasket, dispenser, and draining system that helps prevent odor-causing bacteria, and they even have specialty cycles that sanitize fabrics and kill allergens such as dust mites! Units are inspected by corporate and providers sanitize their washers after each customer's order is complete.
They also work to accommodate any special needs including delicates, air drying, military uniforms, ironing, etc. During my service, my provider reached out with any questions she had including a note that I was missing a few socks for my son (surprise, surprise). She sent those socks back in a separate Ziploc bag labeled "missing a mate" which made it easy to get them matched up and put away. Our laundry was returned clean, fresh, and neatly folded.
So, I know what your next question is — how much will it cost me?
Each bag (13 gallons) is $30 with a $2 service fee per order. This includes stain treatment, any delicate wash needs, and the ability to air dry. If you would like to use Laundry Care's amazing reusable bags, they are $3.92 each. Your laundry is delivered two days later and your provider will coordinate the drop-off with you. If you need your laundry returned quicker, that is also an option. Garments can also be ironed at the cost of $3/item.
I would highly recommend this service! As a working mom, the value of being able to spend that hour with my kids instead of doing laundry is huge. It definitely takes a village, and I am excited to now have Laundry Care as an important part of my village!