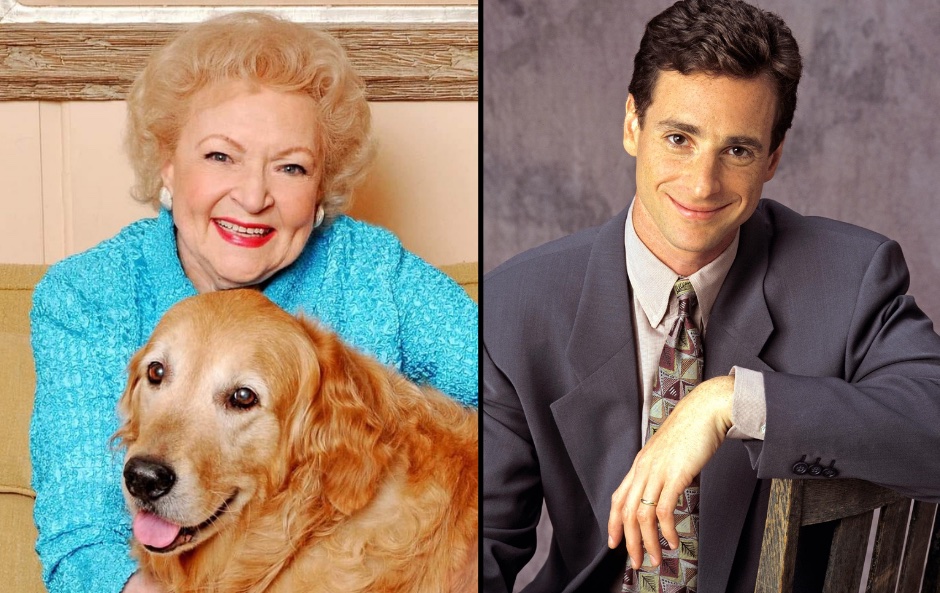 As if 2020 and 2021 weren't hard enough on us already, 2022 had to strike early and brutally. In less than two weeks, we've lost America's Grandma and America's Dad. Betty White, the beloved Golden Girl, and Bob Saget, of Full House fame, both passed away, and hearts across the nation were broken.
Betty White
There probably wasn't a celebrity alive more universally beloved than Betty White. Her career, which spanned decades, was revolutionary in numerous ways. She was one of the first women to work both in front of the camera and behind it; she was the first-ever woman to produce a television series, and considering how cutthroat and predatory Hollywood was towards women at the time, it's incredible to think of how difficult it had to have been for her to find a way to have full creative control of her own work. She stood up to racism in the south, who complained when she featured a Black tap dancer named Arthur Duncan regularly. Her legendary response?
"I'm sorry. Deal with it."
She sealed that deal with more airtime for Duncan (who went on to be a regular on The Lawrence Welk Show as well). White gained more attention as Sue Ann Nivens on The Mary Tyler Moore Show, playing an aggressive, lustful, man-crazy TV host. But let's be real — her most famous, and endearing, role was of Rose on The Golden Girls.
White met her husband, Allen Ludden, during her stint on game shows in the 1960s; he passed away from cancer in 1981. Poignantly, White never remarried, telling Larry King, "Once you've had the best, who needs the rest?" Outside of her professional career, White was passionate about animal welfare.
Bob Saget
Bob Saget was just 65 when he died; for many of us millennials, it's either a reminder of our own parents' deaths or an ominous sign that they're coming. We grew up with Bob Saget. He was the dad we all loved, thanks to Full House. And his stint as host of America's Funniest Home Videos just cemented his place in our living rooms further.
But let's be clear — Saget wasn't just PG-laughs and family entertainment. He also worked as a stand-up comic, with his last show ever right here in Jacksonville. And his stand-up comedy was the Mr. Hyde to his Dr. Jekyll, much raunchier, and also tackling hard topics like drugs and death. Like White, Saget also had a cause he was passionate about: scleroderma, a rare autoimmune disease that causes body tissue to become hardened, thick, and stiff. Saget's sister died from the disease, and he served as a board member for the Scleroderma Research Foundation. He would throw annual fundraisers attended by numerous celebrities to raise money for the charity, which was deeply meaningful to him. He also had been open about the number of his family members who died young — both of his sisters and several uncles — which he said caused him to be obsessed with death from a young age.
Now, Saget himself has died, far too soon.
For those of us who grew up in the '90s, losing Betty White and Bob Saget back-to-back is a huge blow. We grew up with them, loved them from afar, and it says a lot about their character that they were so universally beloved. Celebrities like them, they've been there our entire lives, and somehow, it seemed like they would be here with us forever. The start of 2022 had to be the cruel reminder that no one can escape death, no matter how much it may hurt.