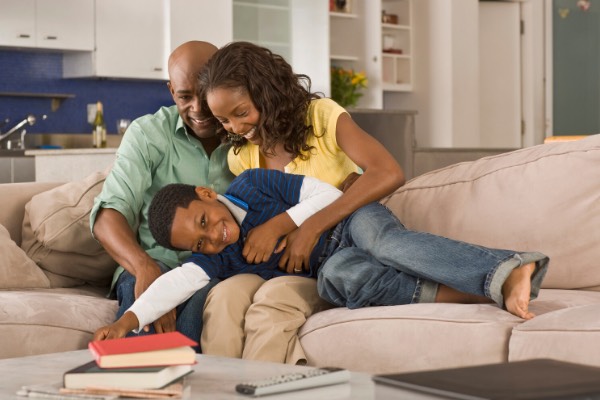 Now more than ever, our kids are learning about those who are making a difference in our world and how we all adapt to change. Doctors, nurses, scientists, first-responders, innovators, community and business leaders, teachers and beyond — and so many on the front lines who are keeping the world safely moving. They are seeing us as parents adapting to working from home and helping them connect to their classrooms virtually. They are being inspired in new ways we couldn't have imagined, and it's important that as parents, we continue to dream big for our kids.
And that can be hard as parents — the "right now" seems so uncertain. We are missing the things we know and love that create our normal day-to-day, and we struggle to keep things together — and that's okay! Because one day our day-to-day normal will return, but we may look at it with greater appreciation. Our kids will head back to school, they'll be back to celebrating the big successes in the classroom. They'll plan for sunny days ahead exploring outside their homes and for the future — which will be shining bright with birthday parties, family celebrations, graduation ceremonies, and college visits. During this phase of uncertainty, Florida Prepaid is here for you — to provide parents with some relief through deferred plan payments. And they are here to remind you it's okay to continue planning for the future.
Florida Prepaid is committed to its mission of making college savings attainable for Florida families while providing flexibility to families as they navigate new challenges related to COVID-19. The Florida Prepaid College Board announced it is deferring payment due dates for current and new Prepaid Plan customers. The Board's hope is that this provides some financial relief for families impacted by COVID-19.
What you need to know:
New customers will not have to make their first payment until July 20, 2020.
Current customers will have their next payment due date moved to July 20, 2020.
Families can continue to make payments as previously scheduled if they choose.
If families choose to defer payments until July, this will add three months to the tail end of their payment schedule.
To further assist new customers during this time, Florida Prepaid is also waiving the application fee through the rest of Open Enrollment through April 30, 2020. Use promo code JAX1920 for the waived app fee.
So as our life slows down in this moment, we may have time to check a few items off our neverending to-do list as parents. We may be taking time to organize our closets and playrooms and clean out our email inboxes. And we may now have time to have a conversation about life, and about our future as a family and what we want that to look like. And time to explore the future of college savings and how Florida Prepaid can help us continue to dream big for our kids, even when times are uncertain.
Florida Prepaid Plan prices for the 2020 Open Enrollment period start at $44/month for newborns — the lowest price in five years.
You can never lose the money you put into your Florida Prepaid Plan, as Plans are guaranteed by the state of Florida.
Florida Prepaid's plans are a simple and secure way to save for college — choose a Prepaid Plan and lock in the future cost of college at a fixed monthly rate.
A Prepaid Plan allows families to lock in future college costs for less so your child's college tuition is ready and waiting for them.
So as we soak in these days, that will once again be just memories, remember to be inspired and be an inspiration to others, and remember dreams are still within reach. And we may even appreciate them more!