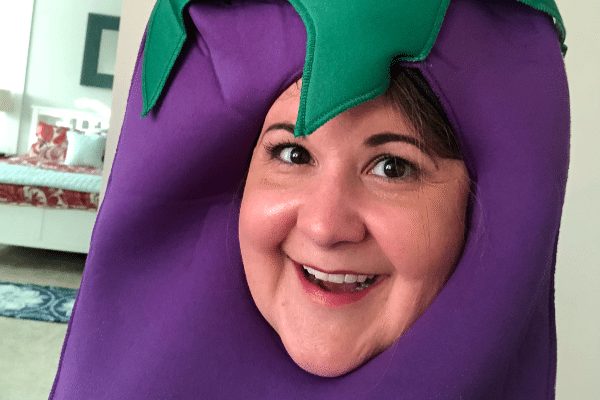 "Hi, I'm Jessica, and I have not received the COVID vaccine and do not plan to in the future."
I realize by saying this publicly, I have opened up myself, along with my family, to scrutiny, discrimination, and judgment. I can only imagine what the comment section of this blog will look like in the first few hours of this post. I know there will be a Facebook and Instagram disclaimer popped on this because of the words mentioned here. But I would like everyone to take a deep breath and relax. This isn't how we started.
Nine years ago (well, almost 10 now!), Jacksonville Moms Blog was founded by two moms who saw a need for connecting moms in Jacksonville. I happen to be one of the original Jacksonvillians invited to join the team. In those years, I have shared my weight struggle, breaking my son of his pacifier habit, choosing a school for my kindergartner, taking kids to the beach, on road trips, Black Friday shopping, turning 40, and many more — almost 100 personal stories from yours truly. I have met readers in person who have related to my blog posts, and it is so flattering and humbling to have been given a voice by Jacksonville Mom. It has allowed me many new opportunities, including numerous news segments and even some airtime on Howard Stern for my April Fools Day antics. I'm sure you're thinking, "What's the point of your trip down memory lane, Jes?" Hold on, I'm getting there.
In the spring of 2020, none of us could have predicted what was happening to the world, and we all dealt with the stress of illness and isolation in different ways. Lots of us became home bakers, plant hoarders, and Tiger King and Hamilton addicts. Some of us started to question things — and therein is where the divide began.
I am here to simply state that I, and others who are unvaccinated, are the same people we were in March 2020. There are many reasons why I have remained unvaccinated. The main reason is that I have had the virus and recovered. I believe in natural immunity and have seen it play out in my situation. I am aware that the data regarding natural immunity is conflicting — but again, I am speaking for myself and the decisions I am making as an adult. I believe that personal medical decisions are just that — personal. I'm still the fat, funny Jacksonville Mom that I was. I hate that the world has divided us and so many feel the need to put a vaccination status above everything.
I am absolutely fine with my friends being vaccinated. I work with vaccinated people, vacation with them, and even hug them. Vaccines are a personal choice. But I do not agree with forcing someone to put something in their body that they don't want there. That's as simple as I can say it.
We are your neighbors, co-workers, friends, and family. We laugh at the same jokes, watch the same bad TV, and drink way too much coffee. We have simply made a different medical decision.
I've read many, many posts from Jacksonville Mom about giving each other grace and embracing our differences — and especially loving our kids unconditionally without judgment. I'll continue to love my people hard and reserve the judgment for things like wearing white after Labor Day.
I hope I have provided a little perspective from the other side. We are all moms, doing the best we can, with the information we have at the time.
Please be nice to each other. If the last 20 months have shown us anything, it is that our lives can change instantly and that it is shorter than we think.
Love,
Your non-hugging unvaxxed friend