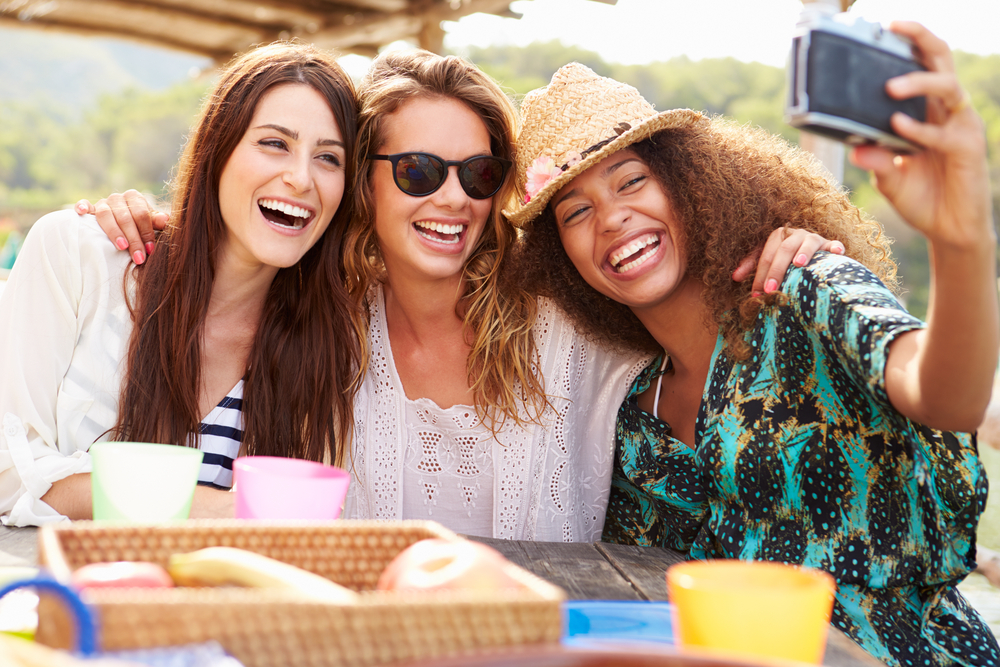 "A sweet friendship refreshes the soul." –Proverbs 27:9
I recently was invited on a milestone birthday weekend trip for a friend, where it ended up that all who joined didn't really know each other — most of us had never even met. We weren't all besties who had grown up together, or the girl tribe who hangs every weekend with all the inside jokes.
We were all from different "seasons" of our friend's life. We met in different ways with our own stories to tell. A childhood friend who reminisced of glasses, braces, the length of cheerleading skirts, and golf cart rides on the course. A college roomie with late-night stories of parties, football games, spring break trips, and times together visiting each other while living in different cities. A stranger who asked for directions in the lobby on her first day at a new job and became more than just a "work friend." A music and wine-loving gal who went to an evening workout class, and became the go-to date for a cocktail and a good show with her new music and wine-loving mom friend.
We all have connected with our friend in different ways. We were all girls growing up, now busy women and moms, who give so much to our families, jobs, and communities. We now appreciate a good reason to "get away" from it all, even if it takes a village to actually get there, and the opportunity to raise a glass to celebrate and support our friend.
And that's the beauty of friendship. It can come from anywhere. One small gesture can welcome friendship. It can grow and change with the seasons.
That weekend felt like a friendship win for me. I was there for my friend. I had intentional time to get to know new friends and have engaging, uninterrupted adult conversations. After a few cocktails and texts, we talked of a next trip. Or that may be the last time I travel with them. And that's okay.
To be honest, this year hasn't been the best friendship year for me. I've always prided myself on being a good friend, reliable, dependable, showing up, and staying connected with others. Coming into the year with goals of reconnecting with friends in person (especially after the last few years), a new job schedule, and navigating family issues of aging parents have taken time and energy away from my friendships. I've struggled to make friendship a priority. I've felt overwhelmed. I've felt guilty. I've felt compassion. In this season, I've had friends who have checked up on me, knowing intuitively that I am a little underwater and less connected. I've had other friends I've lost touch with, or just have the occasional digital hello now and then. And that's okay.
As the years go by, I encourage you to be kind to each other in friendship. Be kind to yourself. Be open to friendship in unexpected ways, even if it's just for one long weekend trip, or one playdate at the park. Lower expectations for the friendships you have developed in different seasons of life. Friendship may need to live in the comfort of a chain of text messages, or a girls' night out a few times a year, or in a last-minute walk with a friend whenever your schedules magically align. And that's okay, too.
Know that friendship may flourish in seasons and may hibernate in other times when the load is heavy, or with the winds of change. It may come in the form of a life-long friend that always picks right up where you left off, or with a mom of your child's new friend at school, or in a co-worker who comes into your life, or the neighbor next door. I encourage you to enjoy friendship in the moment, savor all the memories made, and be excited for new ones to come.