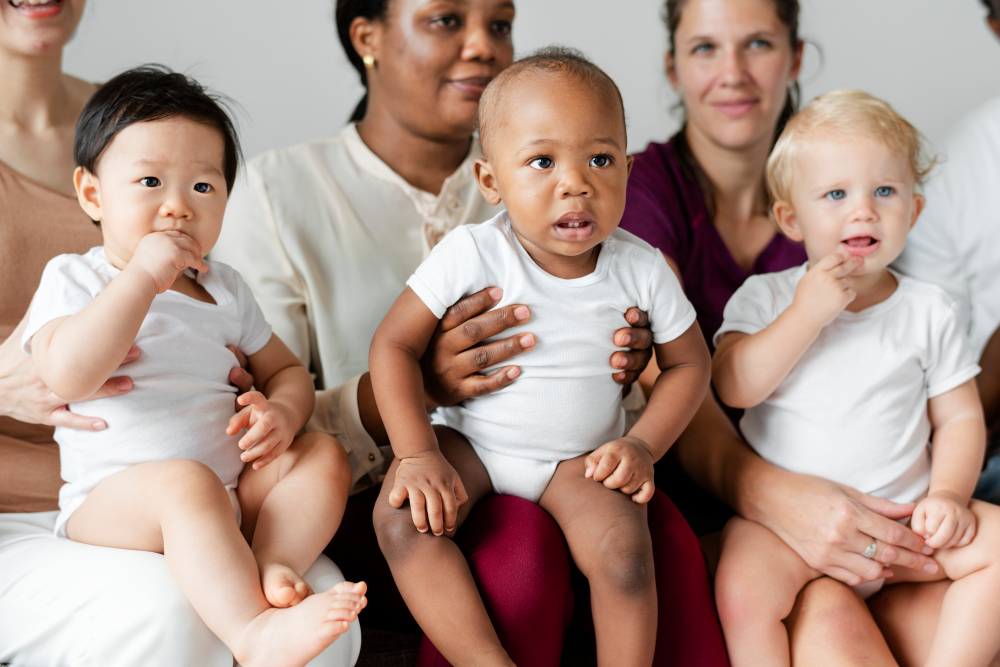 There were years in my life that I had a countdown to when I was out of my parent's home. I wanted the freedom of adulthood with, seemingly, no rules and all the fun. I couldn't imagine a time in life when I would want to live with parents under the same roof — yet here we are. I get why multi-generational houses are making a comeback. I understand why in the smaller country towns, everyone buys homes or lots on the same street as their parents and siblings. We are not meant to do this alone.
Like many moms in Jacksonville, I am raising my crew of three away from family. Most of my family is in my hometown of Atlanta, and my husband and his family hail from right outside of New Orleans. Though it is common in other cultures for a new mother to be nurtured for months postpartum, it wasn't until I had my third child that I got to enjoy the feeling of having extended help post-childbirth. While some families have nannies and au pairs, my husband and I are lucky to have enough flexibility with our work to manage the bulk of responsibilities. It has been challenging, but I have found a sort of parenting cheat code. Are you ready for it??? MY MOM TRIBE.
Seriously, if you don't have one, you need to start building it, because it is a game-changer. You should probably read the rest of this article, then put your phone down and start stalking other moms in your most frequented places. "It takes a village to raise a child." I don't know one person who has not heard that saying, but so many mothers are villageless and bearing the brunt of raising children on their own. There is no shame or judgment for yearning for dependency. Our bodies are wired to want connection, and during the most challenging years of our lives, we need to be able to connect with people who are in a similar space or have walked this road and can give sage advice and encouragement.
I love that I get reminder texts about events I need to show up to or RSVP for because they know I am not going to remember. It is freeing that I can share when I have gotten an email from a teacher because of my child's behavior and know that I will not only not be judged, but be lifted up and encouraged. I have friends who will take my bigs for a day so I can have some time with the baby or get stuff done. Just doing everyday mundane stuff together makes the day go by so much faster. Life is so much richer because we are doing it together. The joy and sorrow, the tedious and exciting, the celebrations and the agony — all aspects of life are more soul-filling when you find your people. So do just that. Find your people. You deserve it. You need it. We all do.