The holidays are all about traditions, and our family has lots of them! My absolute favorite is the "holiday lunch box surprises." Throughout December, I add little holiday-themed treats to my son's lunch box. I love hearing what his classmates say when he finds them. I work full time and also have a toddler, so trust me when I say these are ridiculously simple crafts that mostly require little more than a few markers, construction paper, and the occasional hot-glue gun.
I just used construction paper, hot glue, and a red Babybel cheese wheel to make Santa's belt.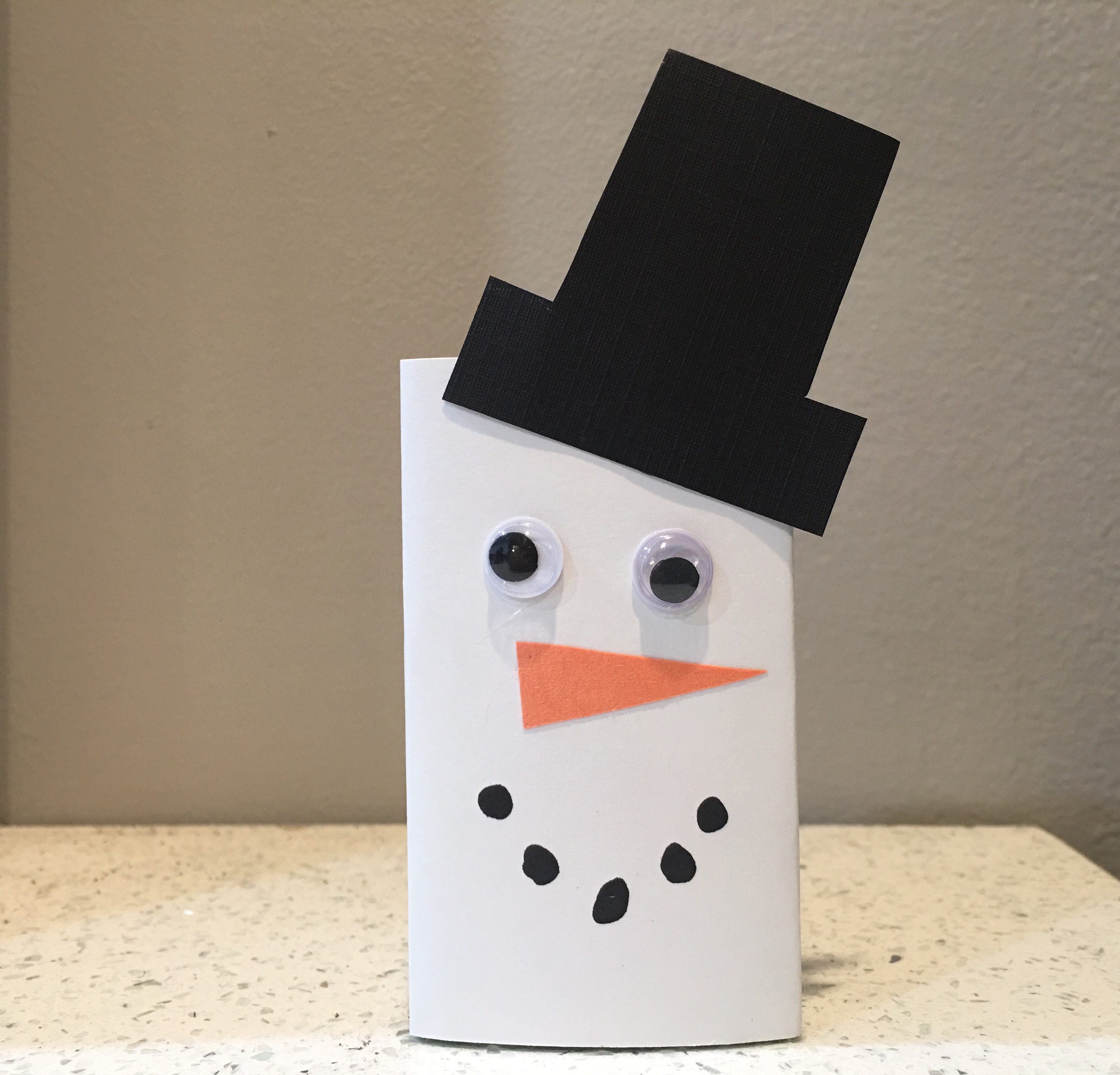 You can't go wrong with googly eyes! For this snowman, I wrapped a juice box with white paper, added the eyes and made a top hat and carrot nose out of construction paper. Then, I just used markers to draw the charcoal smile.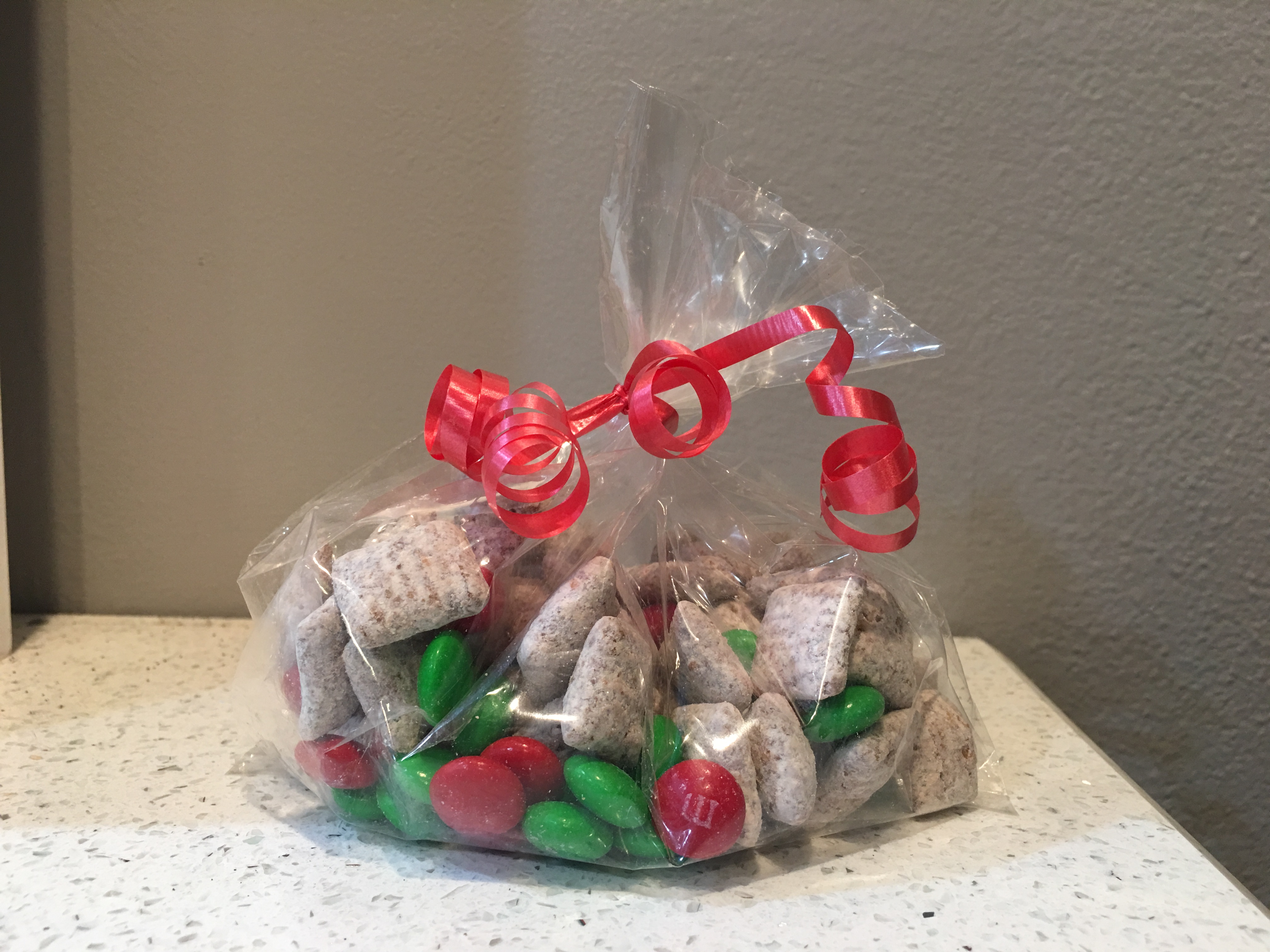 For our family, Reindeer Chow is the first sign that the holidays are approaching. We usually make a big batch of Muddy Buddies by mixing peanut butter and powdered sugar with Chex Mix (or buy it premade to save time) and mix in the seasonal M&Ms. That's it!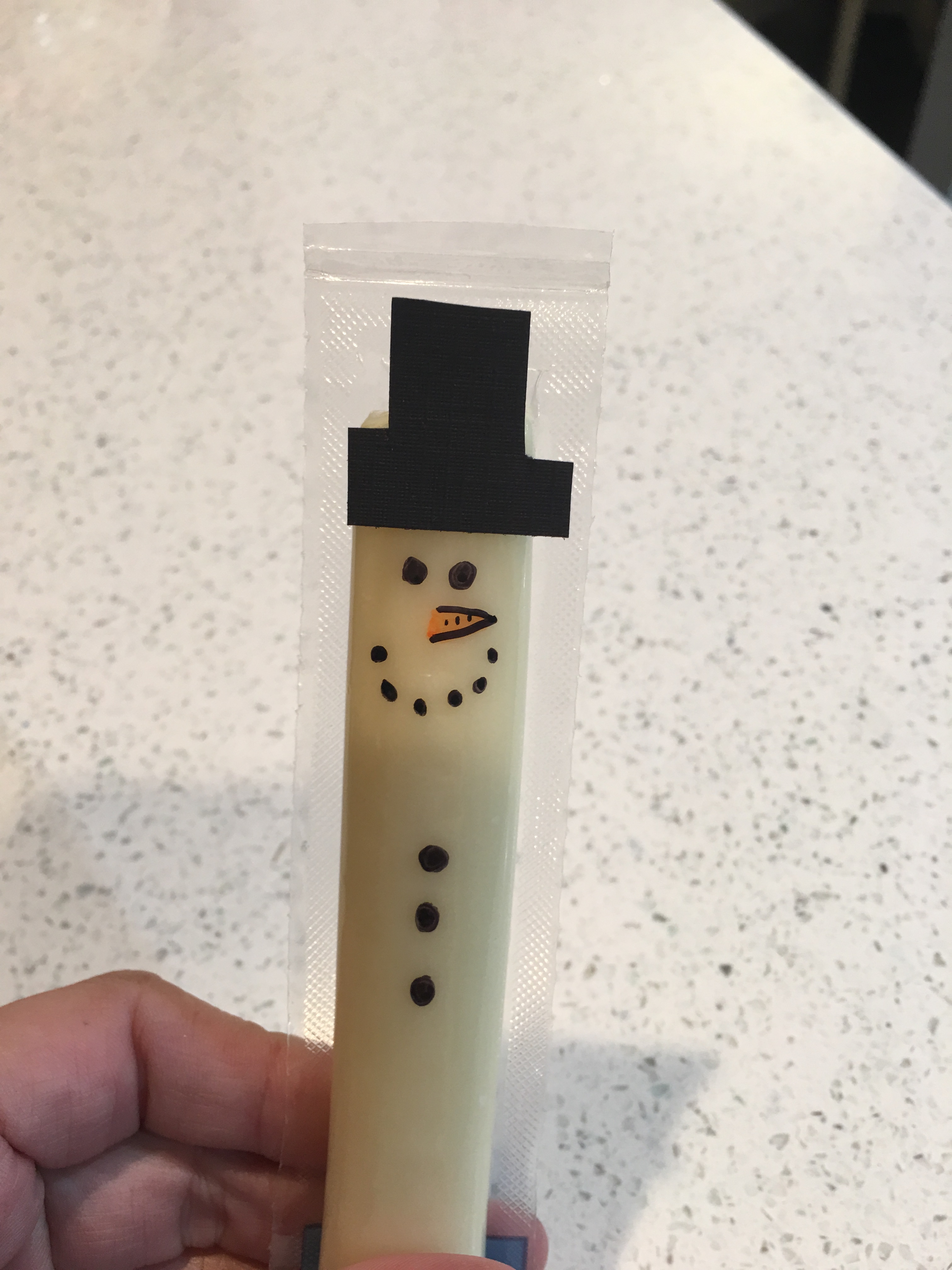 This is another easy one that only requires markers for the face and construction paper for the top hat. These are perfect for class parties.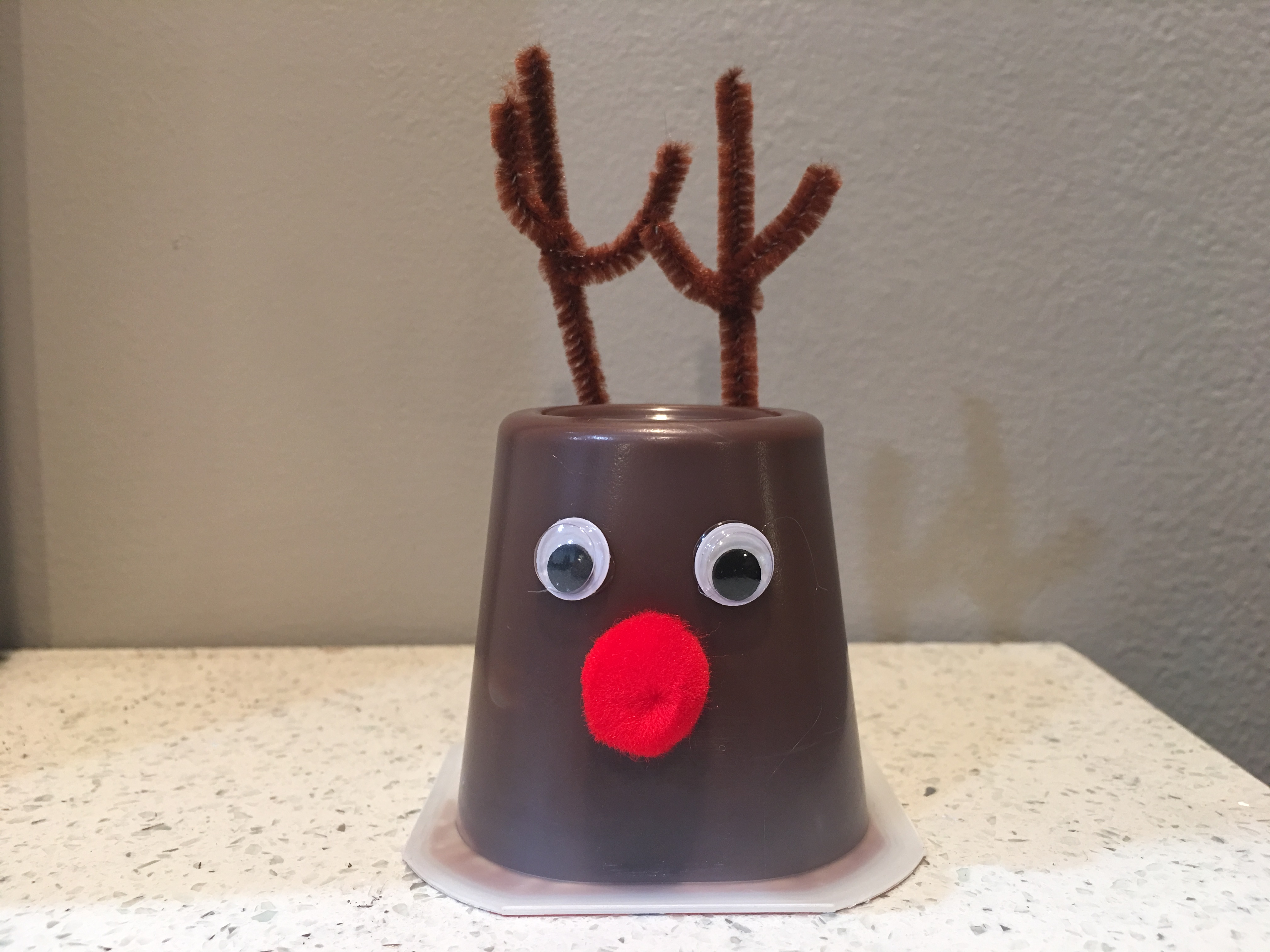 The Rudolph pudding is a little bit more involved but is totally worth it. Just use brown pipe cleaners for the antlers, googly eyes, and a red fuzzy ball for the nose.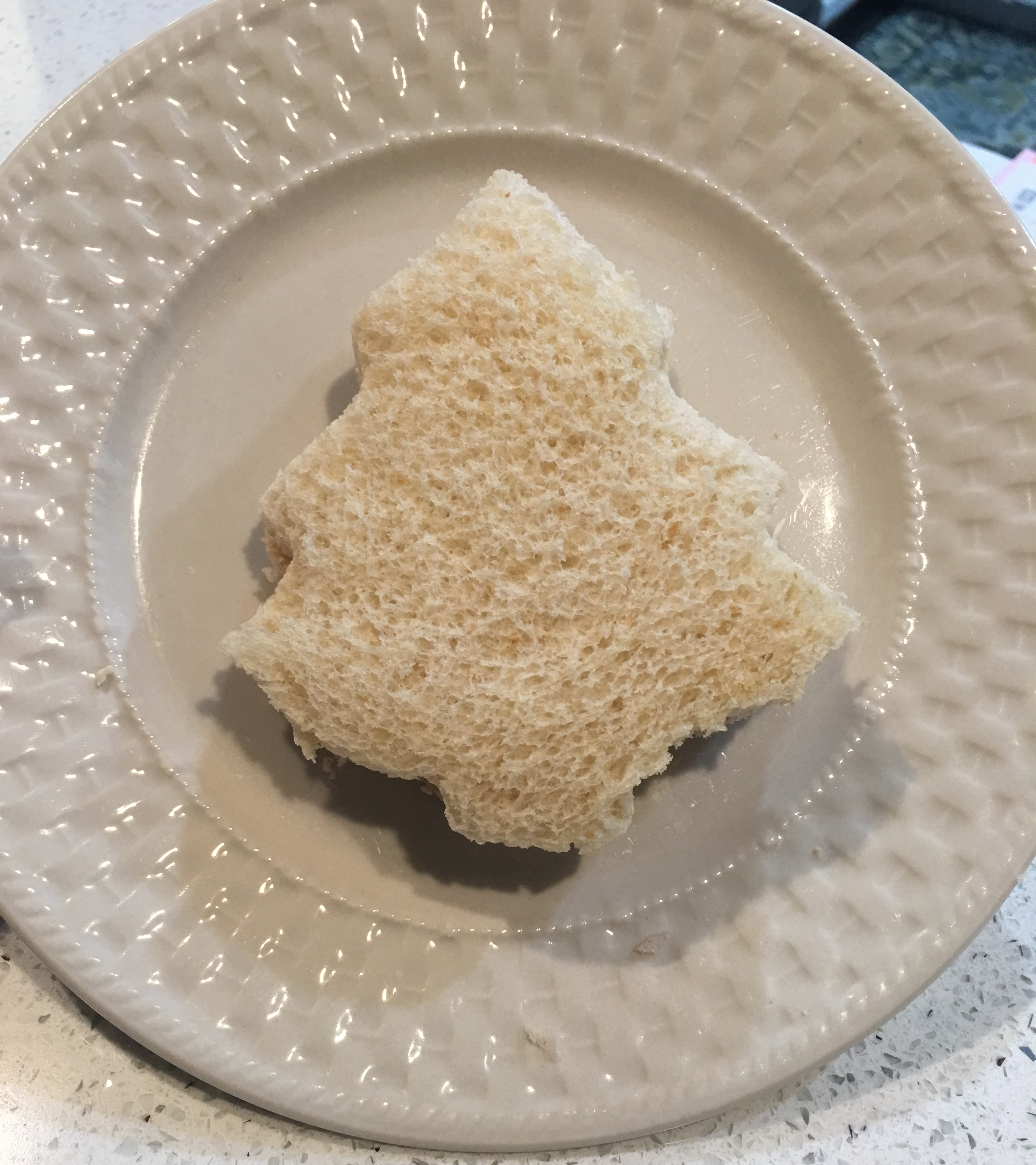 You're going to make a sandwich anyway, so you might as well cut it out with a festive cookie cutter. I'm pretty sure this is the only sandwich my son actually eats all year. Kids. Am I right?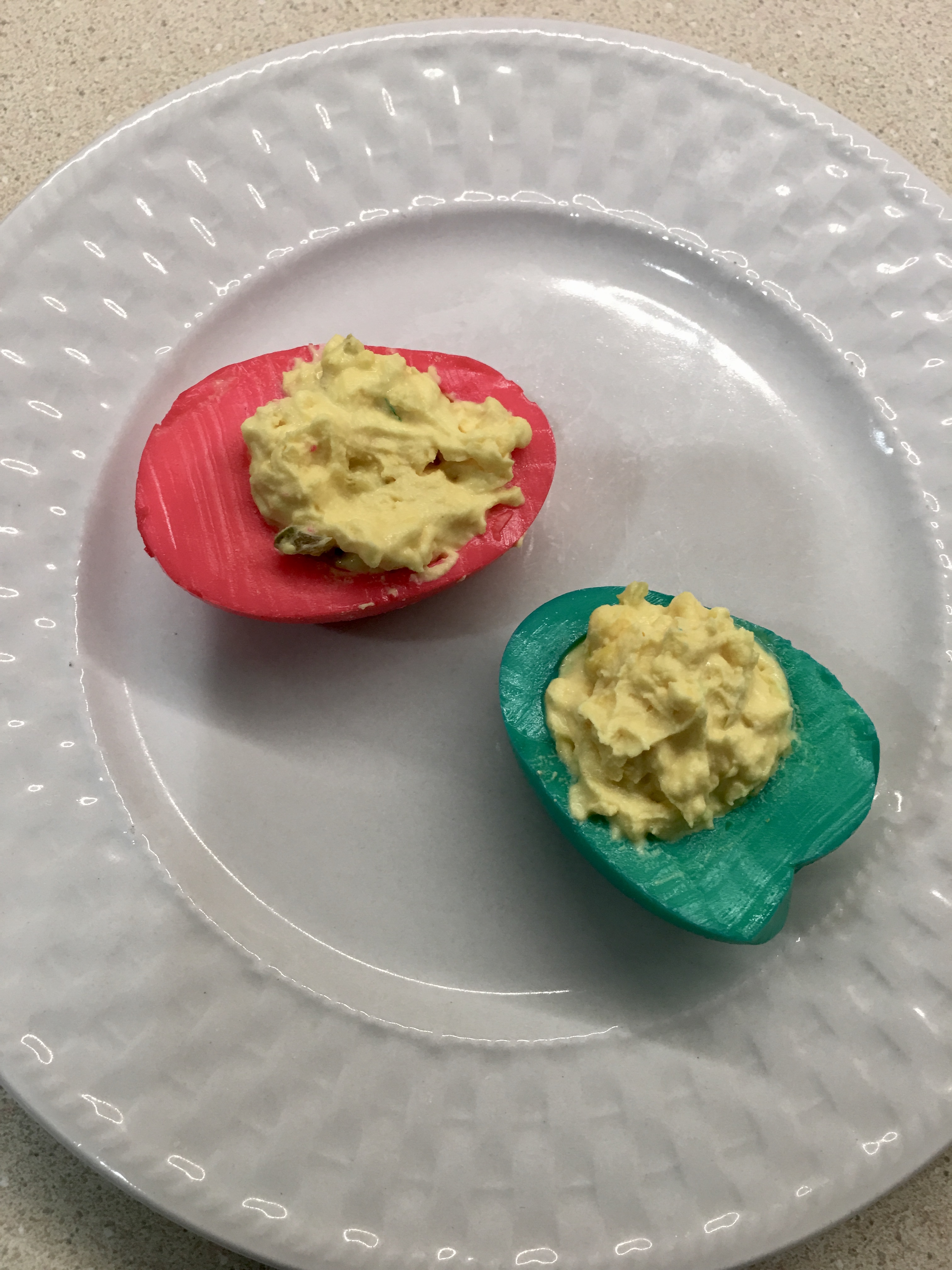 For the Christmas deviled eggs, I take boiled eggs that have been peeled and soak them in water with red and green food coloring. Then, add the yolk mixture once they are dyed. Really easy and very festive.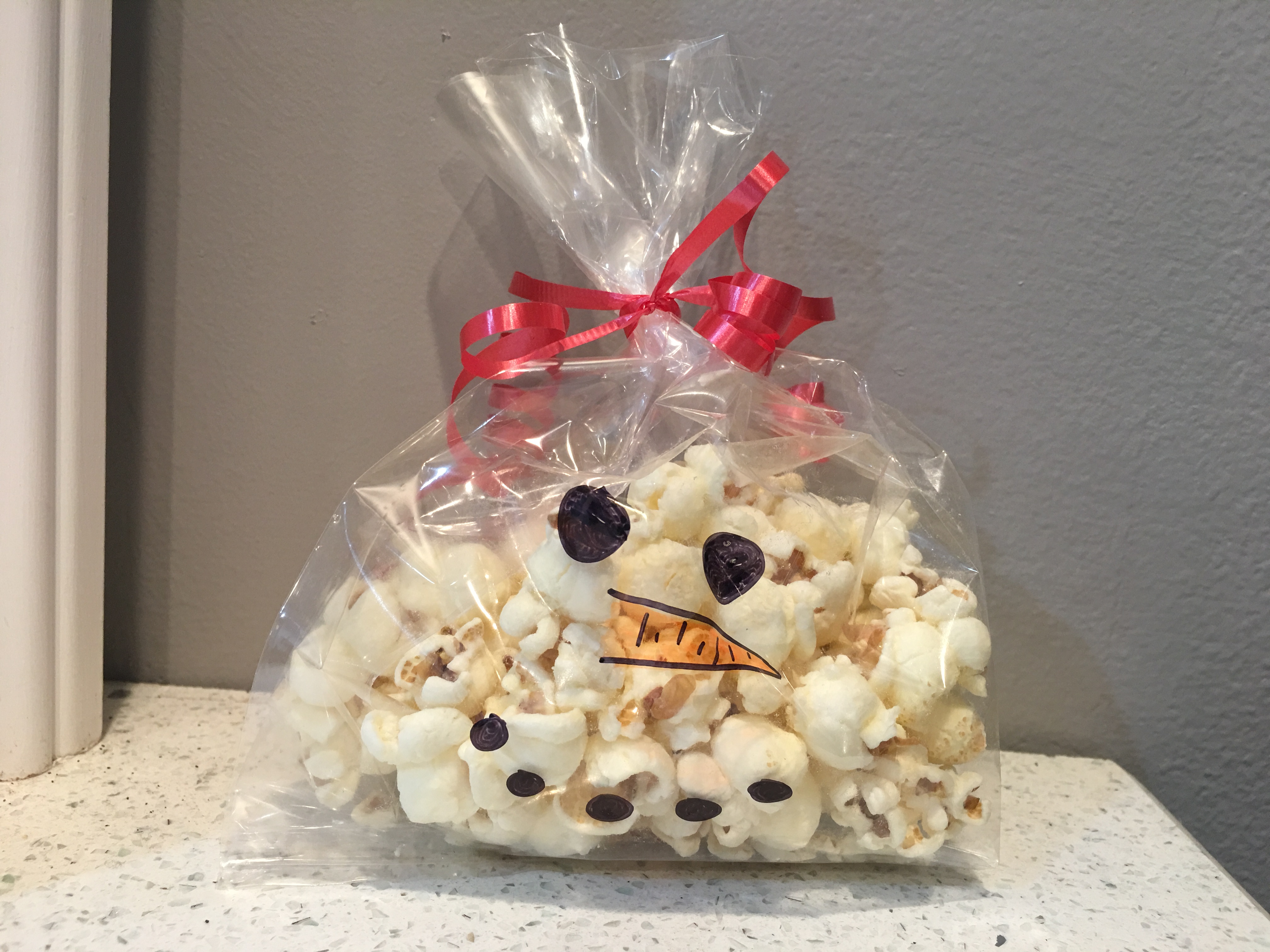 PSA: It is easier to draw the snowman face before you fill the bag with popcorn. Trust me.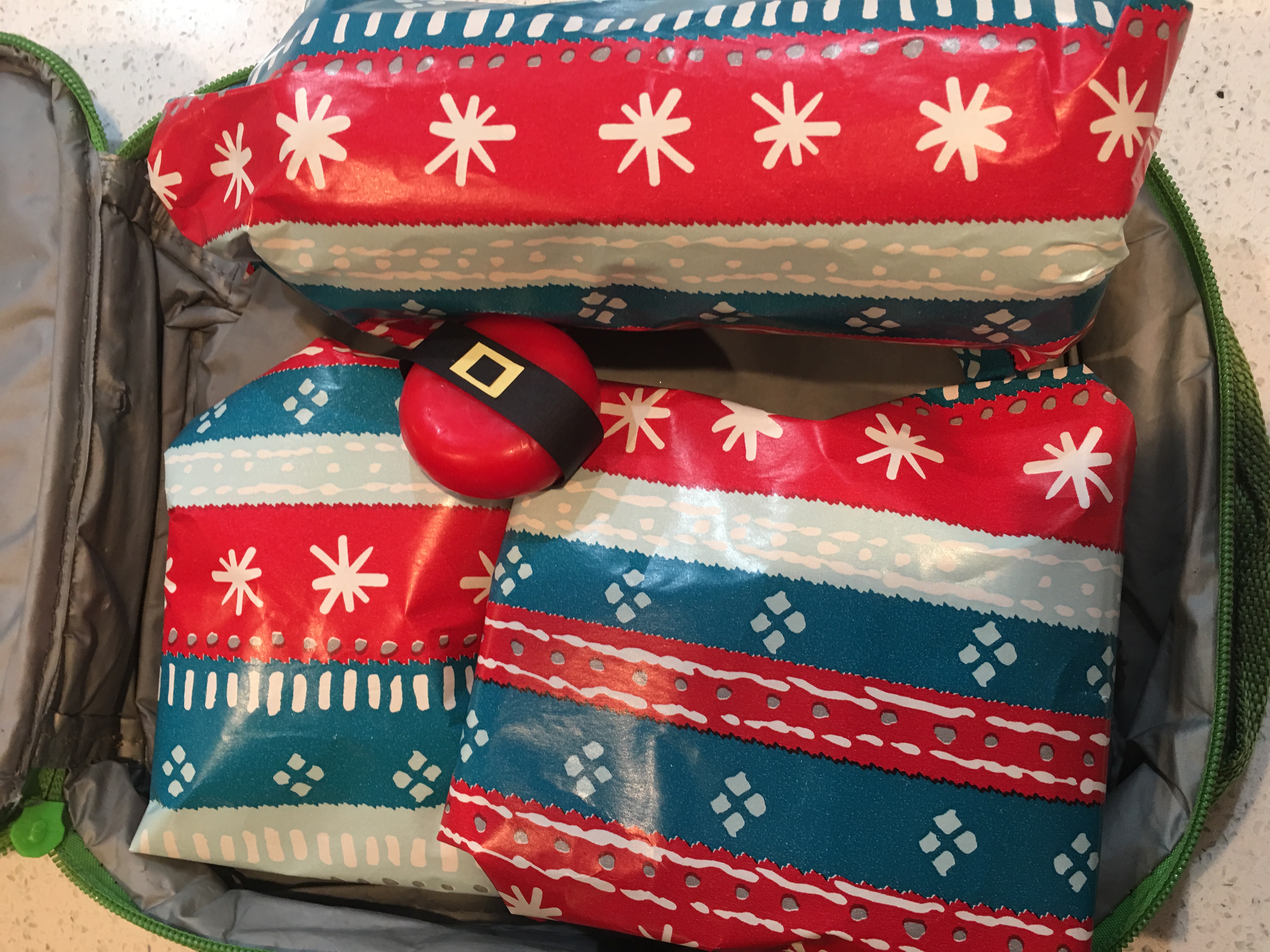 I usually save this one until really close to Christmas. You simply wrap everything you pack in their lunch box with holiday wrapping paper. Can't you just see the envy on the other kids' faces? This is an easy way to make an ordinary lunch feel extraordinary.
The holidays seem to fly by, so I try to sneak a little bit in everywhere I can. I like picturing my son's face when he opens his lunch box and finds a cheese stick dressed as Frosty the snowman or his sandwich covered in wrapping paper. I guess you could say this tradition is as much for me as it is for him. I hope this inspires you to get a little crafty and create some fun memories for the kiddos. Plus, how cool will it be to hear, "Oh, you're the mom who's putting all of us to shame with the fun lunch boxes," at the next PTA meeting?   
About the Author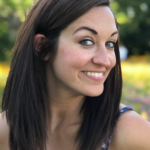 Kelley Elmore is a busy full-time working mom of two. She has been a surgical technologist for the last 10 years, is now the practice manager of a local wellness clinic, and plans to enroll in nursing school next year. She married her high school sweetheart in 2010, and they bought a home in the same Jacksonville neighborhood they both grew up in. When she's not working, she can be found chasing after her rambunctious kids, Aiden (6) and Aubrey (1). Kelley enjoys spending time with family outdoors, the occasional date night with the hubs, and writing on her blog, Little Slice of Imperfection, where she discusses family life on a budget — things like paying off debt, frugal activities to do with the kids, rookie house projects, getting organized, and her attempts at becoming a minimalist.