I am not the mom you love to hate. I am the mom who is thankful she remembers to pack lunches every day. And sometimes, snacks are forgotten! I am the mom who is normally disheveled picking the kids up from school, hoping the baby doesn't have spit up all over him. I am the mom who pretends to like Pinterest but actually despises it. I am also the mom who buys store-bought valentines.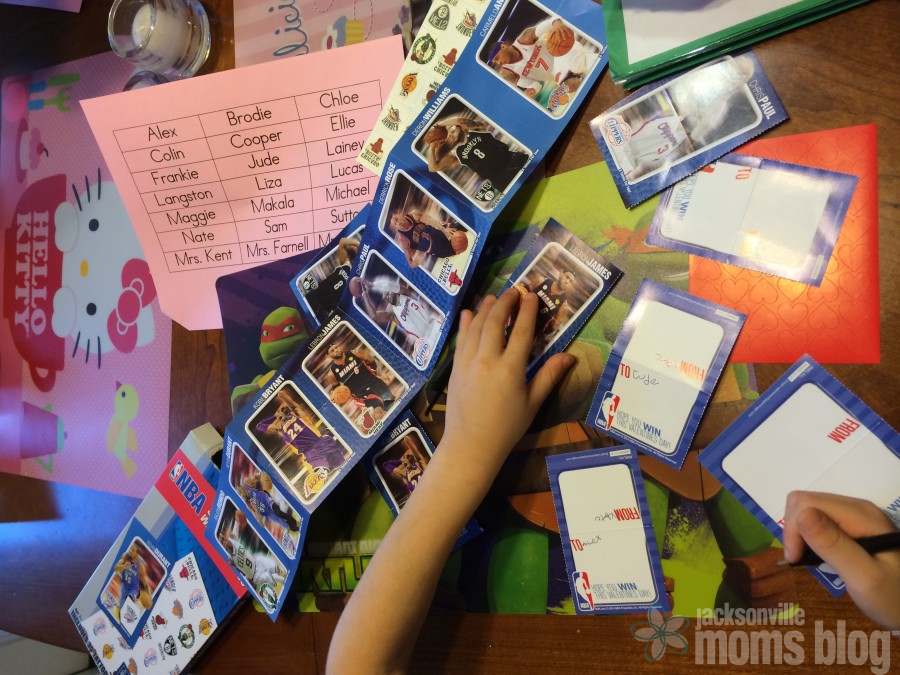 I am not apologizing for my store-bought valentines. I like them and so do my kids! I actually enjoy taking my kids to Target and letting them pick out their favorites. I like to see them zero in on whatever their favorite character or interest is (this week) and choose those. Or sometimes they choose something I would never have expected. I like having my children do the valentines themselves. I like not having to spend the extra time making Pinterest-worthy ones, but instead, use that time to get a healthy meal on the table. Better yet, I like getting that meal prepared while my kids are sitting writing their own valentines.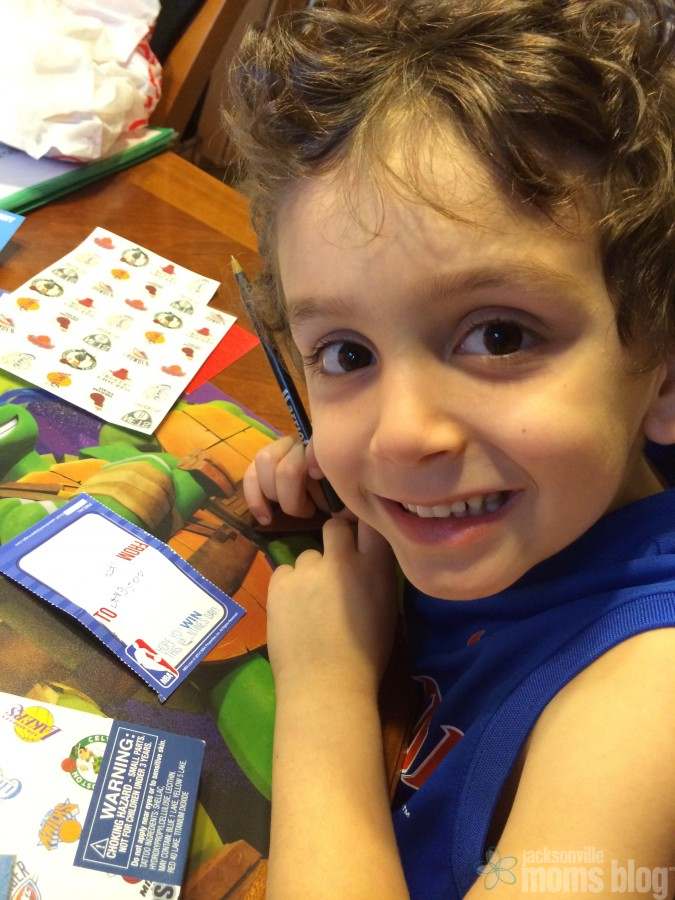 This year my two older kids accompanied me to Target and chose their own valentines. My daughter, age 3 ½, chose Dora, which came with cute little erasers. My son, age 5, chose NBA valentines. No surprise there, he is obsessed with sports. His came with temporary tattoos. They were both very excited to do their own valentines. I loved how they wanted to sit and write their names on each card. Then they went through and wrote their classmates names as well. It was a great exercise in practicing their writing, and they didn't even realize they were working since it was so fun!
This is not to say I don't find the crafty valentines cute. I do. Nicole's blog on Valentines has some great ideas! If you are crafty, definitely take a look at her post. And maybe when my kids are older, they will be able to do those without my help. But right now, the fun is picking them out and writing their classmates names on each of them, doing it themselves. And to be honest, I do not think any of the other children notice the cuteness of the crafty cards…I'm pretty sure they just want the candy or prize included with the valentine 🙂
So, the question is, which mom are you, crafty Pinterest Valentiner or store-bought Valentiner? Neither way is better, but isn't that the whole story of being a mother anyways??
What works for you and your family? I'd love to know!