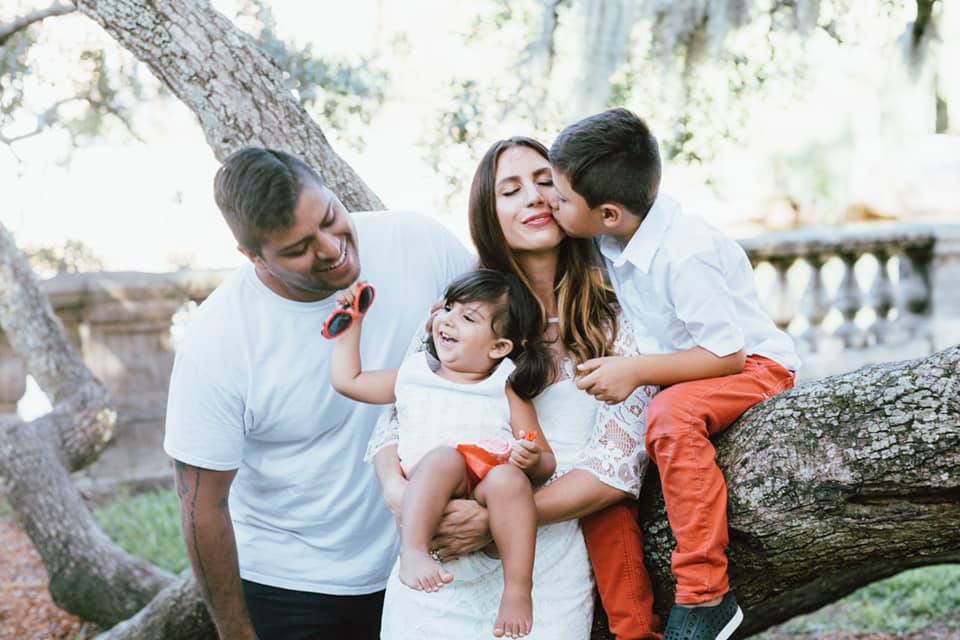 Real estate agents are constantly adapting to a job that is flexible but non-stop. We adjust our days, appointments, time with family, and much more to help people through an incredibly important decision. As a mom and owner/broker of Root Realty, I'm constantly juggling 100 moving parts, sometimes in a single day! In today's constantly changing world of COVID-19, we're adapting even more in all of our many roles. For some of us, it's our first time teaching our children formal schooling within the walls of our home. For others, it's adapting to a temporary new normal of not walking into the doors of our businesses. For all of us, it's unusual, it's strange, it's different, and it requires a few things: adaptability, flexibility, grace, patience, and innovation. For me, this time includes changes to the way I run my business, the way I am teaching my children from home, and how I am learning to innovate and stay safe (and sane!).
Real estate is deemed an essential business as people will always need a place to live. While it's certainly a blessing and privilege to still be working, it is, most importantly, a responsibility that we are taking very seriously.
How We Are Adapting to the Changing Times
At Root Realty, we have adapted our business practices to ensure safety and health are our number one priority. One way we have adapted is by taking our usual in-person buyer consultation online! Usually, buyer consults take place in our client's favorite coffee shop or restaurant. We develop a relationship with our customers and dive into what they really want (and don't want) and overall want to ensure we are both a good fit for one another. Now, we've taken that opportunity from a coffee shop right into your living room! We are utilizing Zoom and FaceTime to connect with potential buyers and get to know them on a deeper level. We're still utilizing purposeful questions, mindful listening, and other strategies to connect from your home. We have also changed the way we "show" homes right now — we are providing FaceTime and video tours to our buyers as well as practicing social distancing during in-person showings while utilizing gloves, masks, and ALL the hand sanitizer.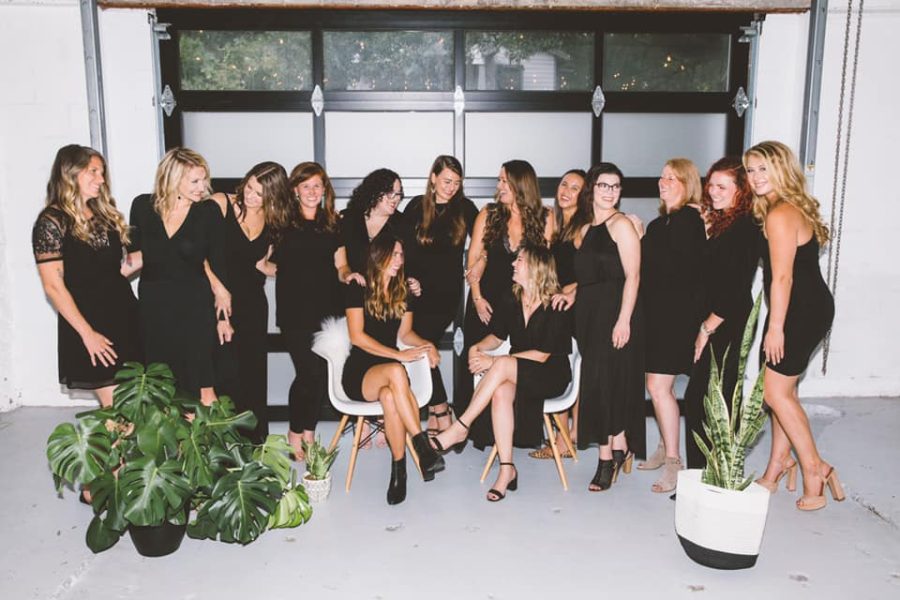 As a company, we're prioritizing connectedness from a distance. Our team mentality is what sets us apart as the Void No. 1 Best Boutique Brokerage in Jacksonville. We're utilizing technology to maintain our collaborative and community-oriented mindset. We attend multiple virtual meetings, classes, and trainings via Zoom, where we get to encourage, educate, and support one another from the comfort of our homes (aka pajamas). We are bringing in at least one Preferred Partner a week to discuss relevant market changes and updates, while also gaining valuable insight to how our partners are navigating successfully through this time — learning what works and what doesn't. Our executive team remains available 24/7 to our agents who may have unique situations come up during the pandemic or customers with specific needs. We want to remain voices who will help come up with solutions or accommodations within these uncertain times. We are also hosting daily Instagram Live sessions around 2 p.m. on Mondays, Wednesdays, and Fridays to fill you in on the market, news releases, stats, and trends, as well as bring some positivity and light to your day with local heroes and business owners. Our quarterly workshops will be making an online appearance over the next few weeks. We're continuing to support and connect with local businesses outside of our industry as well. We are so used to supporting our local coffee shops, restaurants, boutiques, florists, and others, and continue to do so through gift cards, giveaways (stay tuned), and more! It is now, more than ever, that we can support one another.
The Silver Lining
As a mama and a wife, I have certainly felt this pandemic rock my world. As a former teacher, part of me is loving this time with my children (ages 2 and 6), and I am truly thankful for the moments I am gaining and the growth I have been "too busy" to notice. For example, I was so amazed to hear my daughter say her first three-syllable word and see my son catch his first lizard. These are moments I will never forget. I have also leveraged our village during our virtual learning. Our son, Grey, FaceTimes one of our friends or family members each night and reads them a book of his choice. This both frees me up while also ensuring he is reading effectively to another adult who can assist if need be. He also is tasked with writing one piece of snail mail to a family member each day (we have a crap ton of cousins, ha!) and has to write it completely independently. This helps with his phonetics and also is fun as he gets to include an illustration for reference (if they can't quite read it).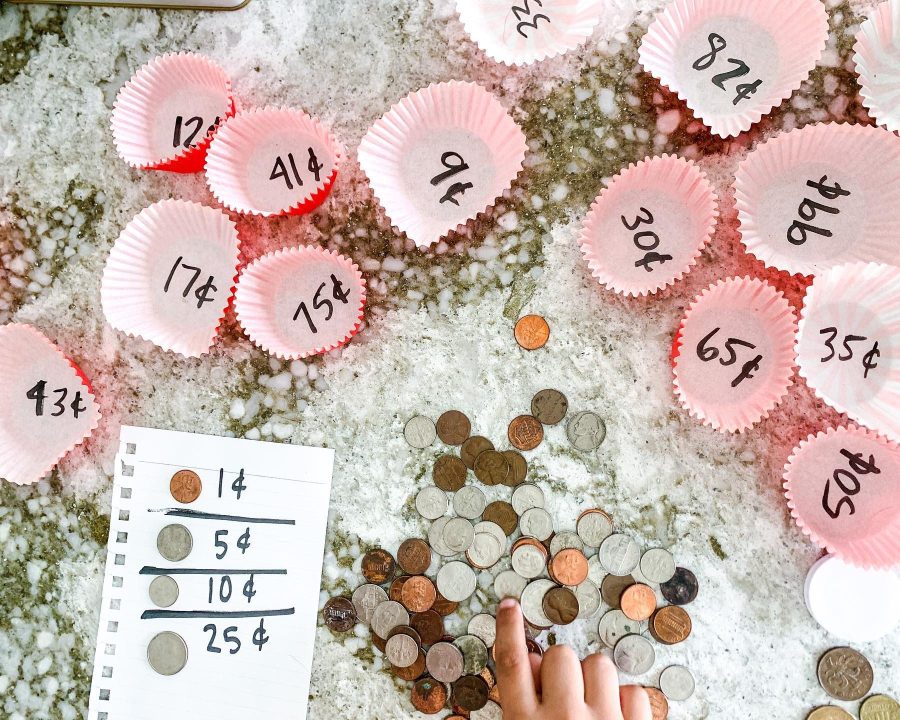 On the home front, we've also seen some wild and unthinkable changes happen to my husband's business. My husband and his company, STRATA, have been the largest mask manufacturer in Jacksonville during this pandemic. I have witnessed his entire operation shift from manufacturing clothing to essential masks literally overnight. What this means for our family is lots of time apart, long workdays for my husband, evenings where he is up all night communicating with factories all over the world, and many nights where we don't go to bed together. This is much different than our typical 7 p.m. family dinner, along with bath and bedtimes together, and those little moments before bed where it's just the two of us. What helps get me through this part of the pandemic is knowing it won't be like this forever. I am grateful for a husband who is innovative and adaptable and who works tirelessly for our family and his community.
As a human being, this time has been spent in both tears and laughter, boredom and chaos, oversleeping and sleeplessness, anxiety and moments of calamity, and so much more. I start each day recognizing that it's a new day, that my family is healthy and together, and that there is much to be thankful for. I recognize hope where I see it and take time to cry when grief hits. I have relied on my faith and my village and know there are better days ahead. Despite the rollercoaster of this pandemic, one thing that I know is that there are better and brighter days ahead.
About the Author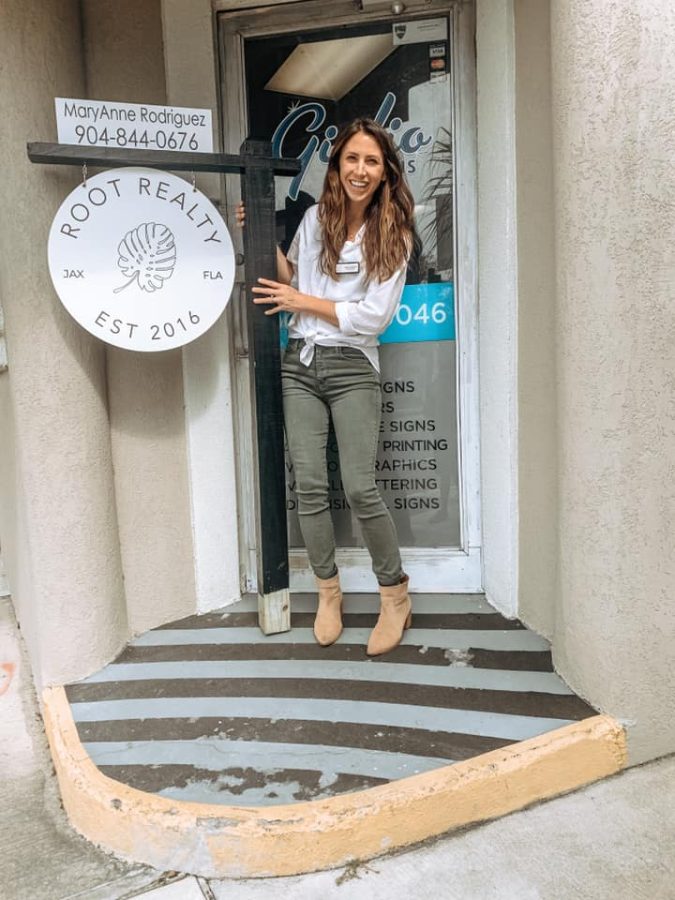 MaryAnne Rodriguez is the owner/broker of Root Realty, an all women's boutique real estate brokerage located in the heart of Riverside. As a former teacher, MaryAnne's passion for education and learning is evident in all forms of her business. She educates customers in every aspect of a transaction so that they feel confident in making informed decisions before, during, and beyond the closing. She challenges herself to grow and learn more about the market, innovative business practices, and how to be a strong leader to her team. MaryAnne and her husband are both local small business owners but love tackling projects together as Rodriguez Renovations. Their sense of style and passion for historic districts transform outdated houses into future dream homes. She's also a proud mom of two young children and that is one of her favorite roles to date!