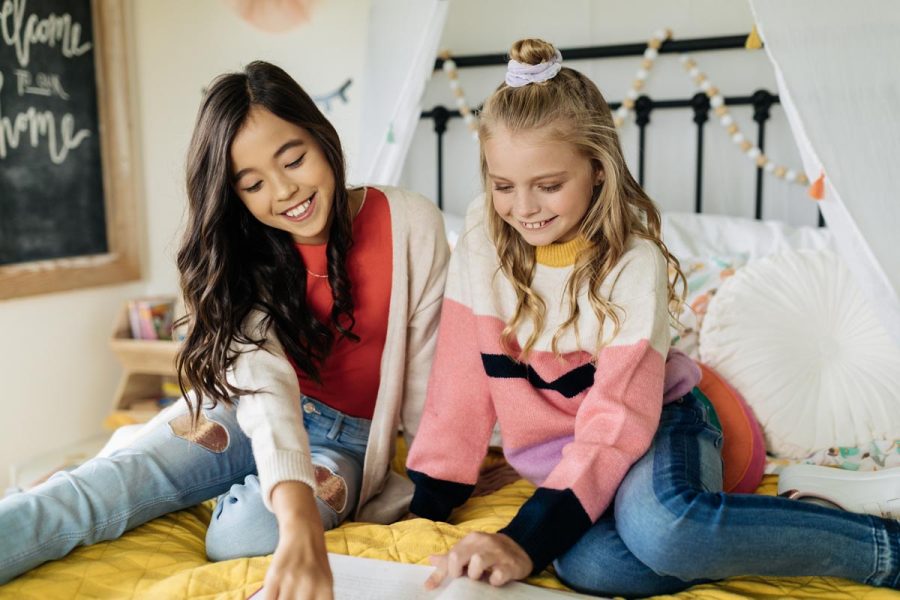 "Momlife" — it's a game of juggling from sunrise to bedtime, are we right? It's getting kids dressed for a day full of child care, school, activities, and sports fun, followed by post-dinner play and homework. To bedtime routines and late-night laundry folding, the days are long but the years are short. And often some of that time is spent realizing shoes are too tight or pants are too short, as kids grow fast.
Ever cleaned up your child's room or opened up a closet full of baby gear from your last bundle of joy, and realize your kids aren't even playing with the toys anymore, or think to yourself that baby gear needs a new home? Is it time to declutter? Are you planning a trip or a weekend outdoors and realize you don't have the proper gear? Looking in your bank account and realize you wish your budget for your tween and teens stretched a bit further?

Items for All Ages
Once Upon a Child is here for all mamas — as we live our daily lives — from the expectant and new moms to those with infants, toddlers, youth, tweens, and teens. It's time to sell-buy-trade and learn how Once Upon a Child is an instrumental partner in creating a sustainable environment for our future generations by creating value and ensuring the products they offer in-store are safe for your family. Once Upon a Child has also been voted Bold City Best Children's Store for 5 years in a row!
Expectant Mom Perspective
"As an expecting mother, I am so overwhelmed with all the baby things out there. I read reviews and get gifts but some of them I don't like or aren't my style. Then I discovered Once Upon A Child; their employees are very knowledgeable and provided me feedback on what I truly will need and at way lower prices than retail. I was able to sell them items that I received as gifts and buy the things I know I will need more of. They say you can never have too many bodysuits!"
New Mom Perspective
"Being a new mom is tough, tougher than I thought. I had nine months to prepare, and I thought I had everything I needed but my child keeps growing so quickly and the clothes I have are the wrong seasons or size. One of my new mom friends told me about Once Upon A Child. So, I decided to go, and I could not believe that for $10 I could get 10 bodysuits! Score! Those things get so dirty, so for a dollar, I don't feel bad disposing of them when the spit-up or blowouts are bad. I was also shocked at the pricing of sleepers, less than $5 — what a deal! My baby lives in those. I found a ton of my first [insert holiday here] gear which is clutch for my regular social media posts for my child's fan club."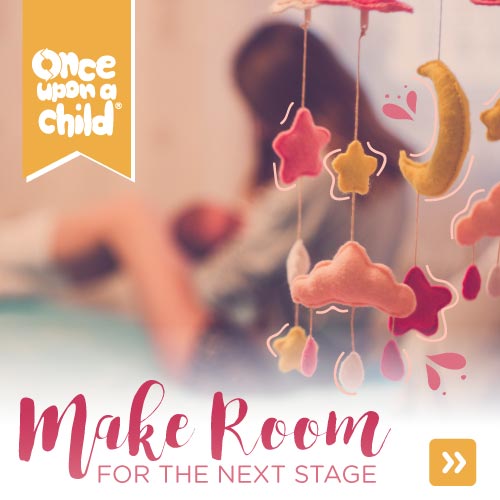 Infant Mom Perspective
"My child just skipped a whole size of clothes, and now what am I supposed to do with all these new clothes they never wore? I heard about Once Upon A Child and took my items in to sell. I was able to use the money they offered me to get a deal on new items that are the size I needed right now. It is incredible how quickly we went from size 3 months straight into 6-9 months. I ended up even taking home some extra cash. If my child keeps growing at this speed, I will be visiting Once Upon A Child every week!"
Toddler Mom Perspective
"My child is on the move constantly and getting into everything. I cannot keep anything clean and they need like five pairs of shoes for every outfit and weather situation. Between the potty training and the learning how to eat on their own, I need two or three outfits per day. The laundry at my house is a full-time job, thankfully, I discovered Once Upon A Child. Their selection is unmatched — I go straight to my child's size and there are tons of name brands way under the retail prices. I find items new with tags regularly, including awesome barely-used shoes. I end up grabbing items the next size up, too, because I know it won't be there the next time I come in."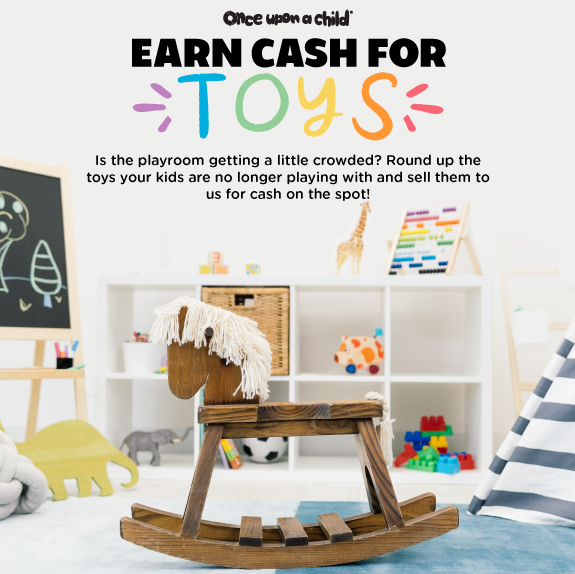 Youth Mom Perspective
"All of a sudden my child is all about choosing their own clothes. They don't care if they match or not, it must be their way or it's a complete meltdown. One day they are into this character and then the next day they are over it. Not to mention that pants are turning into capris overnight and T-shirts into crop tops, I cannot believe it. Good thing that Once Upon A Child is there for us! I can take my child shopping with me, let them select what they want, and the prices aren't chipping into their college fund. My child is happy and so I am I — win-win."
Tween Mom Perspective
"My tween acts like a teenager and is so into brands. Its Justice, Nike, Adidas, Under Armour and a few others, or it's a no go. I am so thankful for Once Upon A Child. I go there regularly and find all the brands my tween likes and stock up! Good news is if my child doesn't like it or it doesn't fit, I have seven days to return it or exchange for something else. That peace of mind gives me the confidence that my tween will be dressed in the brands they love at prices that I love."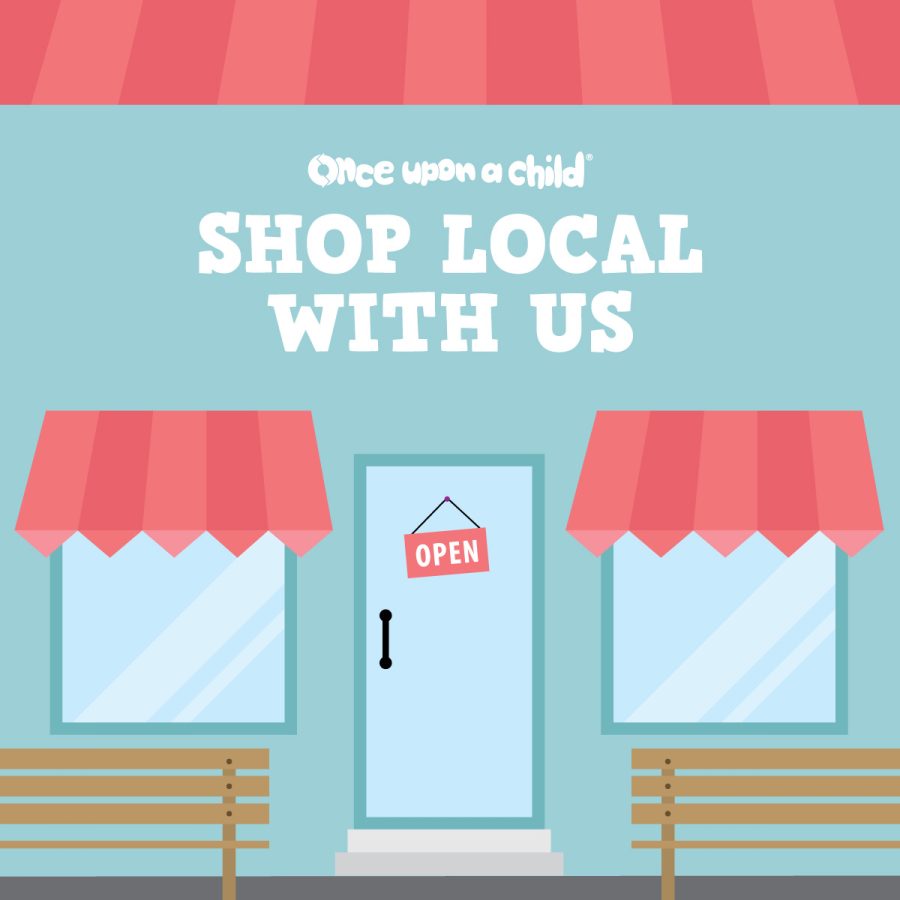 How It Works
Sell.Buy.Trade. Once Upon A Child buys all seasons, all sizes, up to 18/20 every day with no appointment needed. They accept buys on a first-come, first-serve basis and review each item for trend and condition; then they make you an offer for all the items they would like to purchase. They offer cash on the spot or you can take advantage of additional savings when you trade the same day. They return any items they cannot purchase and explain why in the original containers you bring in. They get your buys done as soon as possible and you are welcome to drop off as long as you come back the same day. They ask that you bring your items in a bin or a box laying items flat without hangers so they can review your items quickly. If you put your sets together, that is a huge help. They purchase apparel, toys, books, shoes, accessories and all kinds of equipment such as highchairs, pack 'n' plays, swings, strollers, bassinets, etc.
Sustainability: Once Upon A Child is an instrumental partner in creating a sustainable environment for our future generations. Many items are bought and sold time and time again that may have gone into a landfill. The concept is ideal as kids only need and use certain items for short periods of time.
Value: Once Upon A Child offers an incredible selection of gently used kids' merchandise at up to 70%-off regular retail prices. They offer various promotions throughout the year including clearance deals as low as $1 per item.
Safety: Once Upon A Child is serious about safety, each item is reviewed to ensure all products meet mandatory and voluntary safety standards. All team members are trained and knowledgeable about child safety and committed to providing a safe environment to buy and sell gently used kids' stuff.  They evaluate all used and new products on their shelves by keeping up on all recalled or retrofitted items and ensuring all meet current safety standards. 
Four Convenient Jacksonville Locations
Mandarin Once Upon A Child
9735 Old St Augustine Rd, Jacksonville, FL 32257 Phone: 904-886-7071
Store Hours: Monday-Saturday 9AM-8PM & Sunday 11AM-5PM
Website | Facebook | Instagram
Orange Park Once Upon A Child
6000 Lake Gray Blvd, Jacksonville, FL 32244 Phone: 904-573-0760
Store Hours: Monday – Saturday 9AM-8PM & Sunday 12PM-5PM
Website | Facebook | Instagram
Regency Once Upon A Child
9400 Atlantic Blvd #61, Jacksonville, FL 32225 Phone: 904-724-2020
Store Hours: Monday – Saturday 9AM-8PM & Sunday 11AM-5PM
Website | Facebook | Instagram
River City Marketplace Once Upon A Child
13141 City Station Dr, Jacksonville, FL 32218 Phone: 904-647-1270
Store Hours: Monday – Saturday 9AM-8PM & Sunday 12PM-5PM
Website | Facebook | Instagram
Once Upon a Child has also been voted Bold City Best Children's Store for 5 years in a row!