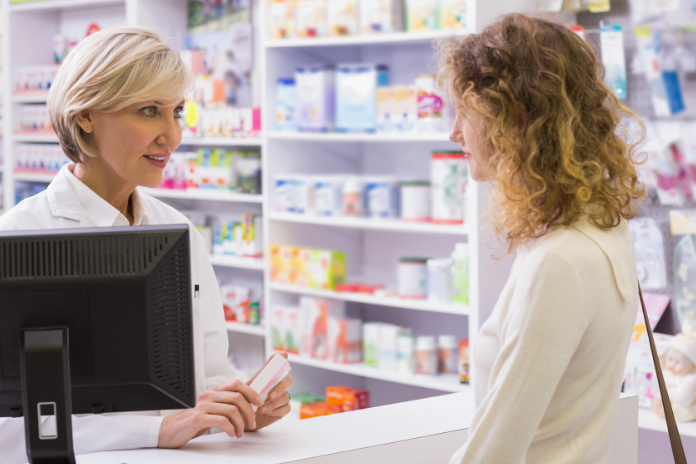 The short answer is yes. Prescription saving apps are worth downloading. You are paying too much at the pharmacy. It's an unfortunate reality for all of us. Seriously, all of us.
If you have lousy insurance, no insurance, or great insurance, you are getting price gauged every time you head to the prescription drug counter. The bottom line is that insurance companies are not effective at saving you money at the pharmacy. But the good news is there are multiple apps for that. I'm sure you have seen the commercials. One shows a mom walking up to a pharmacy praying she can afford the drug only to discover that she can't. As she walks away, the pharmacist says, "Wait! Have you heard of GoodRx?" Miraculously, the drug falls to a manageable price. Another commercial features an absolutely unhinged Martin Sheen who accuses his pharmacist of larceny for charging so much for his medication. To be honest, that one irritates me because it implies that SingleCare always gets you the best price on every medication, and that's not true.
The reality is right now it is impossible to get a fair price at the pharmacy even with all the apps, insurance, and company-sponsored discounts. But you can sharpen your skills and make some tough decisions in order to maximize your savings on your prescription drugs. Here are a few tips I have picked up along the way as a mom navigating this crazy world of pharmacy pricing.
Download all the apps. Yes, all of them. They all work — sure, it's only sometimes and in the short term, but they work. These apps are essentially savings card on your smartphone. They can make a big dent in your bill. They use traditional coupon saving marketing strategies. This means the prices are not guaranteed or fixed. They evolved and have been marketed to pharmacies in part to help stop people from needing to only partially fill prescriptions or walk away without medications. That means that all the apps are not accepted at all the pharmacies. Savings card companies work directly with suppliers and pharmacies to reduce the cost of self-pay drugs. That's right, when you use these cards, you are, for that transaction, cutting your private insurance plan out of the equation — and getting a better deal for the moment. I know it feels counter-intuitive, but in many cases, you are now better off without using your insurance plan's pharmacy rate. It's worth it to download them all.
There is not one app to rule them all. I wish I could tell you it's as easy as the ads make it seem. But it's not. Because these apps are essentially coupons and discounts, they are subject to change and each app wins some and loses some. Let's look at Levofloxacin, a common 10-day course antibiotic. Right now the average price is $112.01. So plus or minus a few dollars based on your insurance company's negotiated agreement and then you pay either a flat copay or a percentage of that price if you stick with private insurance. But with a savings card:
GoodRx: $5.89 (You pay 5.2%)
RxSaver: $7.62 (You pay 6.8%)
SingleCare: $52.91 (You pay 47%)
In this instance, SingleCare is likely the most expensive option. Sorry, Martin.
But when we look at Losartan, a common blood-pressure medication with an average price of $131.20, SingleCare is one of the least expensive options:
GoodRx: $7.50 (You pay 5.7%)
RxSaver: $4 (You pay 3%)
SingleCare: $4 (You pay 3%)
You have to check them all — and often. I personally check quarterly. The prescriptions I highlighted above are lower-cost drugs. When you start looking at epinephrine and insulin, the costs range wildly from the low hundreds to the thousands. While it's wonderful to have the option to go outside of private insurance and save (when available at participating pharmacies), it does not resolve the systemic problem that it's just flat-out wrong that we need several apps for that. Can you imagine if one gas station in town charged $5.89 per gallon of gas while another one charged $52.91 per gallon? The news would be all over it.
Pharmacies all have a self-pay option. If you find that your copay, coinsurance or prescription saving card is overwhelming talk to your pharmacist. Some companies like Walmart offer longstanding promotions like $4 antibiotics. Even if you have insurance, you can request to self-pay and that price alone can offer savings over your member responsibility, especially on lower-cost drugs. Savings cards can sometimes reduce that cost even further. But if you have a preferred pharmacy, don't be afraid to have a frank discussion with your pharmacist.
Pick one pharmacy per family. I know this may sound ridiculous given that we have just thoroughly discussed how dramatically one pharmacy and one savings card can vary in price. But here is the thing: All pharmacists are not just counting and dispensing pills. We love our local pharmacy, and they have stepped in to help us navigate confusing prescriptions more than once. They pay attention, and the better they know you and your family, the more likely they are to catch mistakes. We experienced this when our local pharmacist questioned a prescription. We received from an urgent care doctor who had miscalculated our son's weight in prescribing his meds. Having each family member at one pharmacy location helps to increase the chance that the pharmacy will catch any mistakes.
I know it's a bummer and an awful lot to think about in a world where we all already have so much on our plates. But taking the time to research saving apps, self-pay options, and your plan benefits can be an absolute God-send to your monthly budget.