As the mother of two high schoolers, the talks about post-graduation plans, colleges, and future careers are prevalent in our home. My sophomore daughter receives daily mail from colleges and universities after taking the PSAT encouraging her to think about her plans, and my freshman son will be right behind her in the next year.
The closeness in age of our kids means we will have two in college at the same time, which is overwhelming on a variety of levels — pushing them towards the right classes and grades now, helping our teens make the right school choices, and worrying about my fast-approaching empty nest. Because we have Florida Prepaid Plans and a 529 for both our teenagers, I'm so grateful that the one thing we don't have to worry about is how we will budget and pay for this next chapter in their lives. With so many affordable options, it was really a no-brainer for our family!
In addition to helping us budget and remove concerns from our teens around how they will pay for college, having a Florida Prepaid Plan has opened up opportunities for us to discuss the importance of budgeting and planning for the future. They know we planned for this when they were very young and will see the fruits of that planning as they head off to college with no concerns of debt. As our daughter is getting ready to start her first job, these types of conversations around planning and saving really hit home.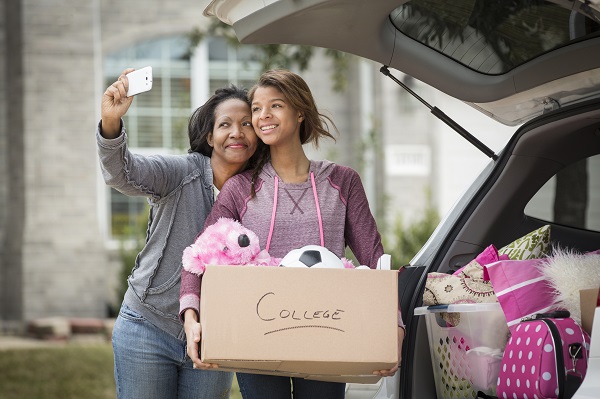 If you are considering a Florida Prepaid Plan, there are so many ways to make that happen for your family.
Tax Returns: As tax returns come in, consider taking some or all of that to make a dent in your child's college fund.
Grandparent Gifts: Instead of a toy they will grow out of by the weekend, consider an investment in their grandkid's futures instead by setting up a plan.
Give a Year: If you're juggling costs and planning, consider investing in a year at a time. The 1-Year University Plan is the most flexible and affordable plan allowing you to buy one year at a time as budget allows.
Our family has never regretted enrolling our kids in these plans and would recommend it to any Florida family. This is a no-risk investment as every plan is guaranteed by the state of Florida and can be transferred to most out of state colleges and universities, but the rewards are lifelong.
Special Offer for JMB Readers
Use code JAX2019 for $30 off the application fee when enrolling through April 30, 2019. Click here to get started!