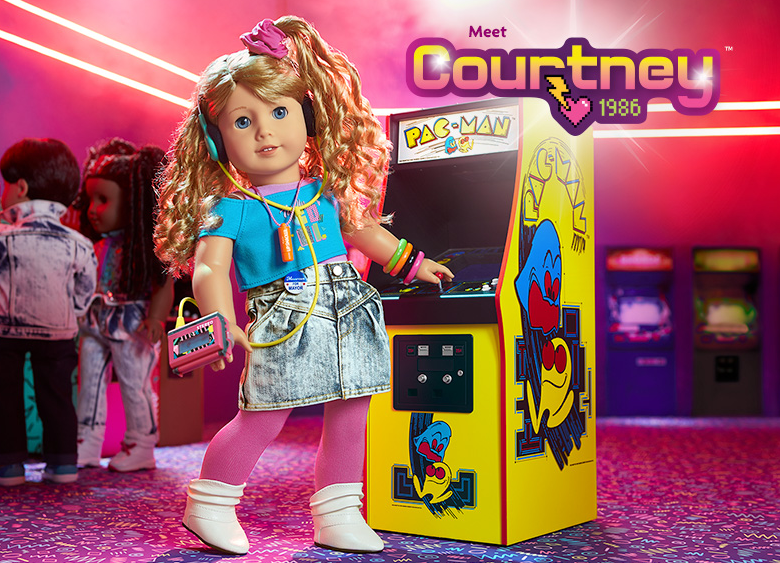 If you're a Xennial like me — that's someone born right on the cusp of Gen X and Millennials — then you probably have a lot of fond memories of American Girl. Back in my day (when I had to walk uphill two miles in the snow), there weren't any dolls made to look just like you. There were American Girl historical dolls, with books and accessories designed to promote learning. And I loved them so, so much. I've always been a pretty giant bookworm as it is, so I collected the books like candy, and I devoured their stories.
There was Felicity, a feminist who had the best clothes and grew up during the American Revolution. Samantha's story took place in the Edwardian period and dealt with classism and women's suffrage. Addy had one of the most powerful stories — a Black doll, she escaped from slavery in the South to live as a free girl in Pennsylvania. Kirsten was my favorite, though. She was a Swedish immigrant whose 1800s pioneer family settled in Minnesota, and her very first book included her dealing with the death of her best friend. The American Girl historical dolls had powerful, moving stories that made history seem real in a way that children could relate to. Fast-forward to today, in 2020, and what do we have? The newest addition to the historical doll line: Courtney Moore, a gamer girl from 1986 who can rock any game in the arcade.
Y'all, I am officially older than one of American Girl's historical dolls.
To be clear, American Girl did a great job styling Courtney. She's got the curly side pony with a neon pink scrunchie. She's rocking an acid-wash denim skirt, some bright purple leggings, bangle bracelets, and a cassette player. They even went so far as to give Courtney her very own miniature Molly doll and book — you know, the girl who lived through World War II with her father fighting overseas, and one of the three OG historical dolls. In their "real to the max" section, they assure purchasers that their in-house historian made sure to accurately bring the '80s to life.
Is anyone else face-palming at the idea of your childhood needing to be researched by a historian? Because, YIKES.
In all seriousness, Courtney does look super cool, and the nostalgia factor is insane here. All of the swag that she has — the see-through phone, the Caboodles, the Care Bears bedding, the Lisa Frank school supplies — are like being back in my childhood all over again. But I just don't think I'm ready to accept that my childhood is officially part of history now. I'm not that much of a grown-up yet… right?
Photo courtesy of American Girl. PAC-MAN™ & ©BANDAI NAMCO Entertainment Inc. Care Bears™ & © 2020 TCFC, LLC. ©2020 Lip Smacker is a trademark of Markwins Beauty Products, Inc. All rights are reserved. Caboodles® is a Registered Trademark of Plano Molding Company.