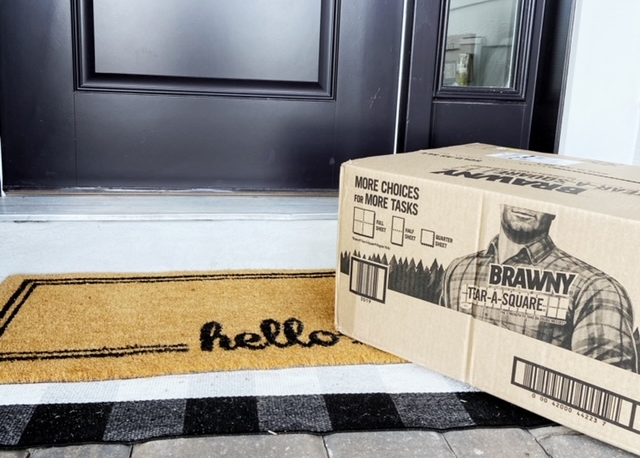 When you were little, did you love watching shows where they showed you how something was made? Or in school, how you got the educational video on the days your teacher just needed a break? Or was I weird? Lucky for me, Georgia-Pacific thinks I'm perfectly normal and gave me some good "How It's Made" content to dive into — and for good reason.
For starters, did you know it's National Manufacturing Month?! Truth be told, I didn't either. At least not until Georgia-Pacific reached out with some incredible information and helpful tips — specifically, how and why this month is dedicated to celebrating hard-working American manufacturing employees.
It wasn't that long ago that so many consumers panicked and bought every paper good on the shelf to the point where it seemed we may have to resort to using leaves for toilet paper. No matter how many times companies like Georgia-Pacific reminded us not to worry, there was plenty for everyone, there were still days the shelves were empty. That's when GP got to work harder than ever and had their 30,000+ employees working to help every household. Now, I don't know about you and how you processed the news of a pandemic (and now leading into flu season), but I cleaned. And cleaned and cleaned. Paper towels are my favorite thing to keep well-stocked, primarily due to the messes from kids, pets, and my spouse that seem never-ending. Can I get an Amen? Luckily, with Georgia-Pacific being in business for over 90 years, the Brawny® Man showed up in all his glory and lent a much-needed hand paper towel.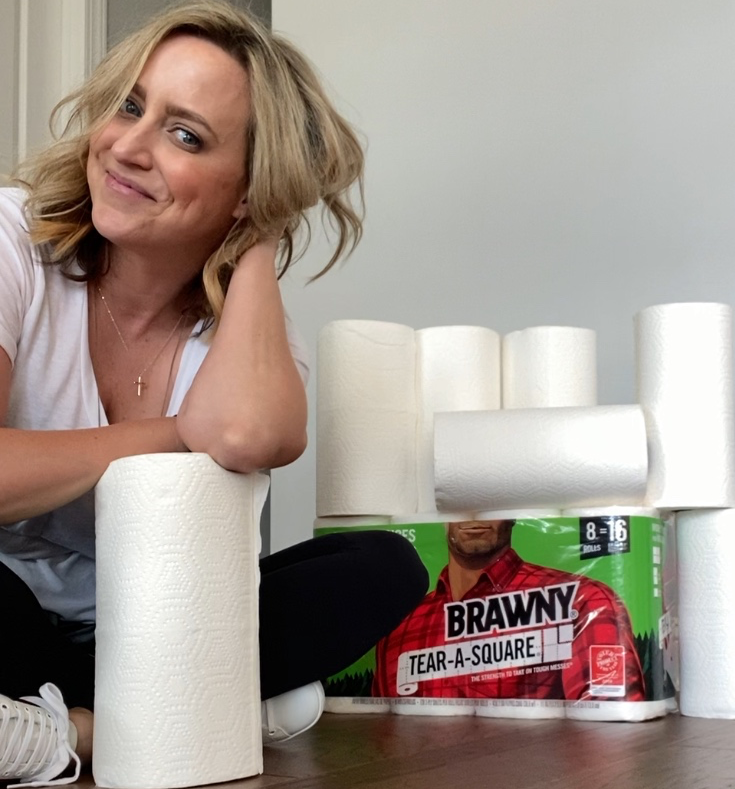 Besides running around and cleaning up messes with my Brawny® in hand, Georgia-Pacific is making sure that they are giving back to their communities and getting products to those who need it most — everything from toilet paper to plywood. But again, I remind you of my love for a stocked-up shelf of paper towels. No, I'm serious. I am known amongst family and friends for my stock of Brawny®. Thank goodness GP is ready to keep supplying me through the pandemic — and the years to come. This relationship is lifelong and runs deep. Even my kids are involved. They're constantly saving the empty rolls to use in creative ways to have fun and pretend. Do I need to keep going on and on about my Brawny® love affair? I think my husband is getting jealous. Now, with my own personal need for paper towels higher than ever, GP let me (and now you) see how they make their beloved paper towels in one minute. Yup, just one minute. Okay, they may have sped up the process, but nonetheless, it was fun to watch, and my kids thought it was cool!
In ONE minute, watch how a paper towel gets produced and then ends up on the shelves nationwide.
Fascinating, right? I especially loved learning about how our individual paper towel rolls start out as massive "parent rolls" (kinda like us) — one of which contains more paper towels than you'll use in an entire lifetime. Then they get converted down and sliced up into what you buy at the store.
As for the box above that these paper towels were shipped in? Those were also made by GP to ensure our shipments arrive safely. Learn more about how these boxes are made.
With the wrap-up of October and Manufacturing Month, we are so grateful that Georgia-Pacific and its talented employees are working harder than ever to give us the basics we need to get through our everyday lives, no matter what is going on (or how it's going).
For more information on Georgia-Pacific, check out their website and social media channels on Facebook, Instagram, and Twitter.