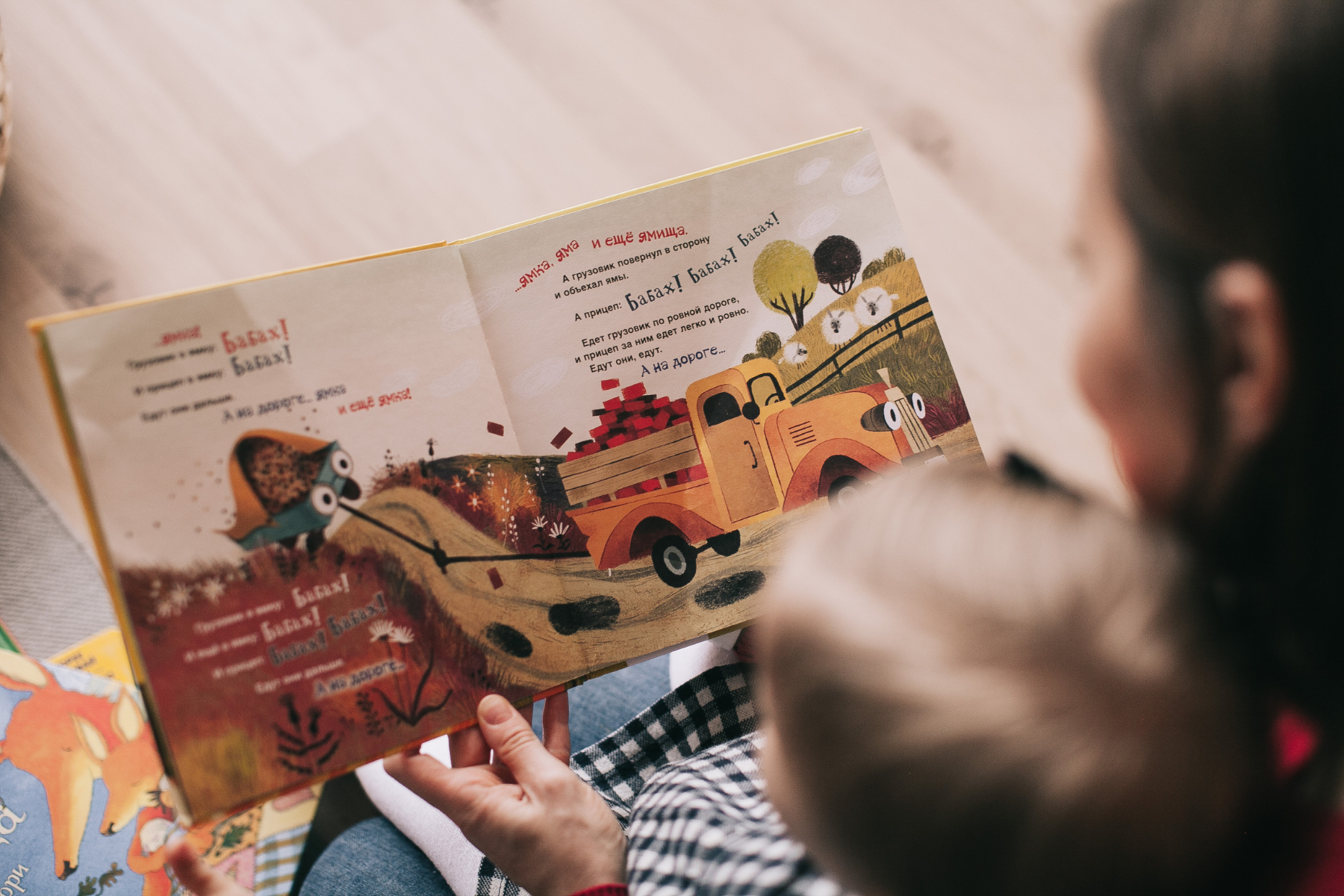 As parents, we've all been there. We open our kid's backpack to see what treasures they left us, only to find the colorful pages of a book fair flyer. If you're anything like me, you may have mixed feelings of nostalgia, excitement, and a little discomfort in your pocket as you imagine what this will cost you.
With four kids of my own, it can be overwhelming to try to narrow down the options while also encouraging them that there is more offered than merely cutesy school supplies. Although let's be honest, I also want the sparkly llama pens and mermaid erasers. Lucky for you, I've recently spent an entire week running the famous Scholastic Book Fair at my children's school where I am hashtag blessed to work. During my time between groups of excited readers, I've pulled a few books aside to read and picked out some that I think you and your kids will enjoy!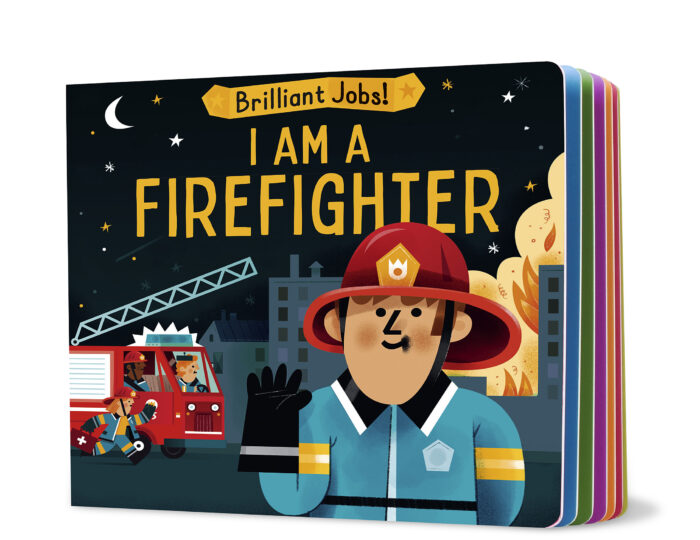 Preschool
It's Nice to be a Narwhal, illustrated by Stuart Lynch
"It's nice to be narwhal. Have fun meeting the narwhal in this hilarious book with amazing two-way sequins!" Buy Now
Magic Mermaids, illustrated by Shannon Hays
"Dive into a mermaid kingdom in this magical book. Read the rhymes and press the mermaid tail to see it light up on every page!" Buy Now
I Am a Firefighter, by Catherine Veitch
"Start the fire truck… there's a fire to put out! With wheels to turn, tabs to pull, and flaps to lift, join the firefighters as they sound the siren, climb the ladder, and squirt the hose." Buy Now
Kindergarten–2nd Grade
Bad Dog, by Mike Boldt
"The differences between cats and dogs have never been funnier! In this hilarious new story from the illustrator of I Don't Want to Be a Frog, a little girl really, really wants a dog… but gets a cat instead!" Buy Now
How to Catch a Dinosaur, by Adam Wallace
"Do dinosaurs still walk among us? Of course, they do! Sure, no one has seen one walking around, but if alligators, whales, and even birds still exist, then of course dinosaurs must still be roaming among us, right? This installment in the How to Catch series is sure to amaze and delight young readers and educators alike, as it blends STEAM concepts with the hilarity and chaos of trying to wrangle a prehistoric friend." Buy Now
Elephant & Piggie: Waiting is NOT Easy, by Mo Willems
"Piggie has a special surprise for her friend, but Gerald is going to have to be patient and wait for it…and then wait some more!" If your kids are anything like mine, they will love this installment from the Elephant & Piggie collection! Buy Now
Pig the Slob, by Aaron Blabey
"Pig, the world's greediest pug, is back — and he won't get off the couch! Pig spends all day, every day lounging around, binging snacks and TV. Trevor tries to convince him to come out and play, but Pig won't budge! Until one day, something happens to get Pig up off the couch once and for all…" Buy Now
Dragons Love Tacos 2: The Sequel, by Adam Rubin
"It has just been discovered that there are NO MORE TACOS left anywhere in the world, which is a huge problem because, as you know, dragons love tacos. If only there was a way for the dragons to travel back in time, to before tacos went extinct, then they could grab lots of tacos and bring them back. It's the perfect plan, as long as there's no spicy salsa — because you do remember what happened last time!" Buy Now
3rd–6th Grades
Out of Hiding, by Ruth Gruener
"A gripping true story of war, survival, and starting over. Growing up Jewish in 1930s Poland, Ruth Gruener was hidden as a child during the Holocaust. She had to sit motionless and silent in the shadows, lest the Nazis find her-which would mean certain death. When World War II ended, Ruther and her parents were relieved to be alive, and free. But their struggles as displaced people had just begun." Buy Now
The Baby-Sitters Club: Logan Likes Mary Anne!, illustrated by Gale Galligan, based on the novel by Ann M. Martin
"It's the first day of a new school year, and while Mary Anne doesn't know what to expect from the eighth grade, she's looking forward to getting back into the swing of things. One thing she definitely doesn't expect is to meet Logan Bruno, who just moved to Stoneybrook!" Buy Now
With the Might of Angels, by Andrea Davis Pinkney
"Twelve-year-old Dawnie Rae Johnson's life turns upside down after the Supreme Court rules in favor of desegregation in the landmark case Brown v. Board of Education. Her parents decide that Dawnie will attend Prettyman Coburn, a previously all-white school — but she will be the only one of her friends to enroll in this new school." Buy Now
Just Beyond: The Scare School, by R.L. Stine
"Surviving middle school is hard enough, but when Jess, Josh, and Marco encounter a strange and deadly creature wandering the halls of the Scare School, it leads them to a sinister secret in the boiler room." Buy Now
The Last Kids on Earth and the Midnight Blade, by Max Brallier
"The 5th book of the New York Times bestselling series! Surviving their first winter after the Monster Apocalypse was no easy feat, yet Jack and his buddies waste no time springing to action against some of the nastiest, most evil monsters around." Buy Now
Mom Favorites & Diversity
Say Something!, by Peter H. Reynolds
"Each and every day, everyone has the chance to say something with their actions, words, and voices. Perfect for kid activists everywhere, this timely story reminds readers of the undeniable importance and power of their voice." Buy Now
All Are Welcome, by Alexandra Penfold
"Follow a group of children through a day in their school, where everyone is welcomed with open arms. This is a school where students grow and learn from each other's traditions, and the whole community gathers to celebrate the Lunar New Year. No matter what, these children have a place, and they have a space — they are welcome in their school." Buy Now
Dear Girl, by Amy Krouse Rosenthal and Paris Rosenthal
"Dear Girl is a celebration of girls everywhere. It teaches girls to be themselves, be generous and kind, and to dance like no one's watching. Told from the point of view of a girl's guardian, this book delves into the life lessons we all hope to teach the strong girls in our lives." As a mom of three girls, this is one of my all-time favorites! Buy Now
I Promise, by LeBron James
"Just a kid from Akron, Ohio, who is dedicated to uplifting youth everywhere, LeBron James knows the key to a better future is to excel in school, do your best, and keep your family close. Inspired by his foundation's I PROMISE program, LeBron's book reminds us that tomorrow's success starts with the promises we make to ourselves and our community today." Buy Now
The World Needs Who You Were Made To Be, by Joanna Gaines
"The World Needs Who You Were Made to Be, the second children's book by New York Times bestselling author Joanna Gaines and illustrated by Julianna Swaney, celebrates how creativity and acceptance can come together to make for a bright and beautiful adventure." Buy Now
No matter what books your child brings home this year, what is most important is that they are reading! Our children are so much more likely to pick up a book if it's a topic that interests them. Whether that be unicorns, dinosaurs and tacos, mystery and horror, or sports written by their favorite athlete. I hope this list helps you narrow down the vast amount of choices, and you and your children find something to love!
What are some of your favorite books you've gotten from the Scholastic Book Fair?