sweet tooth
/ˈswēt ˌto͞oTH/
noun
a great liking for sweet-tasting foods.
"Add more sugar if you have a sweet tooth."
I don't know if y'all have noticed this, but there are SO many places in Jacksonville to satisfy a sweet tooth, it's hard to decide which ones to talk about first! Of course, a dessert post required lots of taste testing… and I'm happy to present the results of my personal favorite dessert spots in Jax:
Favorite Ice Cream: Mayday Ice Cream
A yummy Florida-based company with six locations, Mayday ice cream offers in-house made ice cream, sprinkles, and cones. The story behind Mayday ice cream is really neat, it makes me want to go support them all the more!
Ice Cream Honorable Mentions
Cookies 'n' Creme: This new kid on the block is veteran-owned. Choose your cookie, choose your ice cream, and watch your own personal ice cream sandwich come to life! Gluten-free and vegan options are available.
Springfield Scoops: Opened during the pandemic, this shop serves up scoops of frozen goodness — and they have over 100 different choices. There's something for everyone!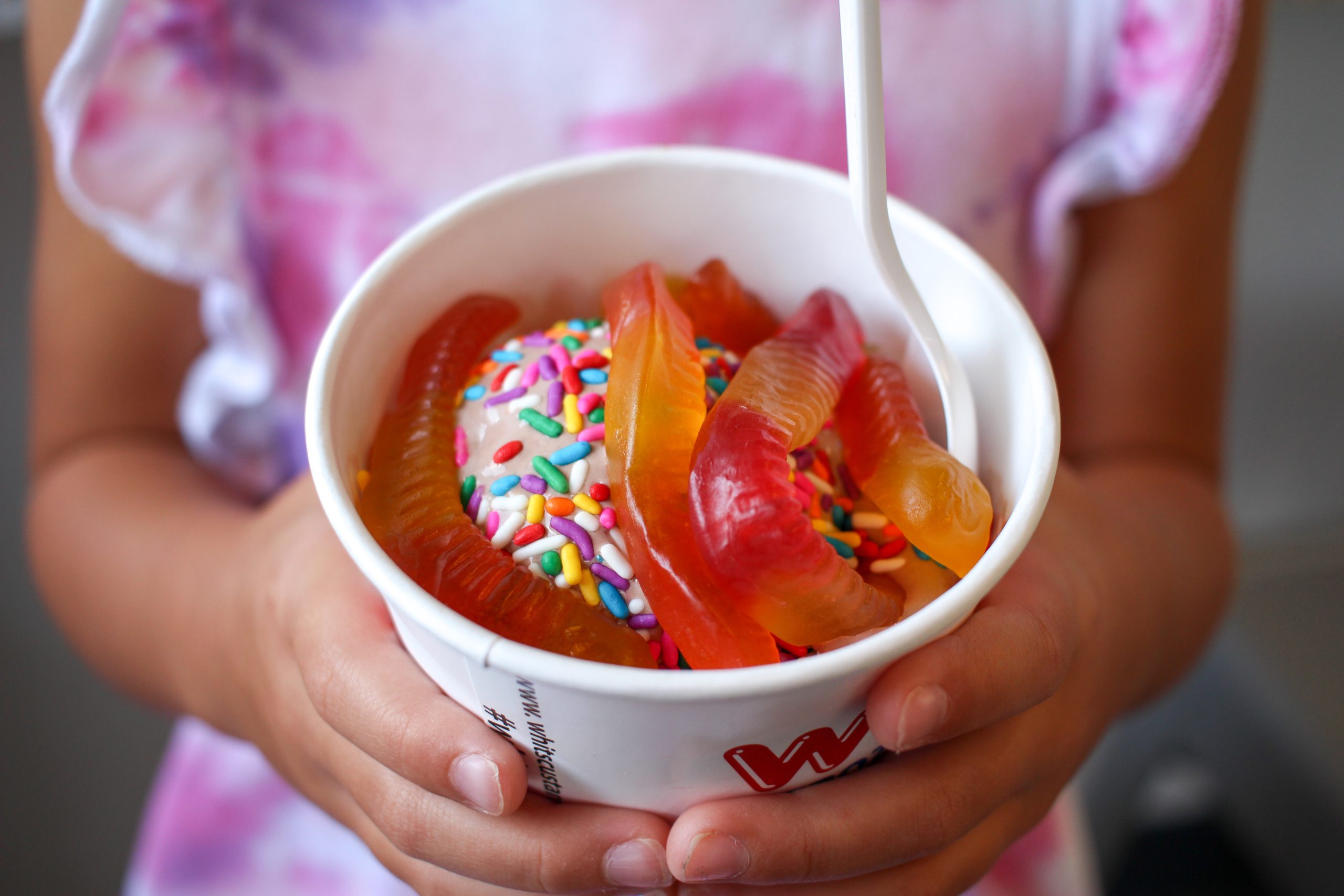 Whit's Frozen Custard: We love seeing the flavor of the day creations — plus there's always chocolate and vanilla. Don't forget to grab one for your pup!
Dreamette: A Jacksonville staple for over 73 years, a third location has been opened recently. Be sure to note their first two locations are window walk-ups only, and the original only takes cash. The newest location has gluten-free, dairy-free, and sugar-free options.
Sweet Pete's: Another local gem, be sure to check out the amazing milkshakes at their new restaurant.
Pelican Snoball: My kids begged me to put this one on the list! Since it's right next to the beach, we often stop by and grab an icee (ask for it in a to-go cup so it doesn't spill in the car), and head to the beach for a walk. There are literally hundreds of flavors, combinations of flavors, and add-ons. My favorite? The root beer float, but get it stuffed — this means ice cream in the middle and sweet cream on top. Be sure to sign up for their rewards program so you can get discounts!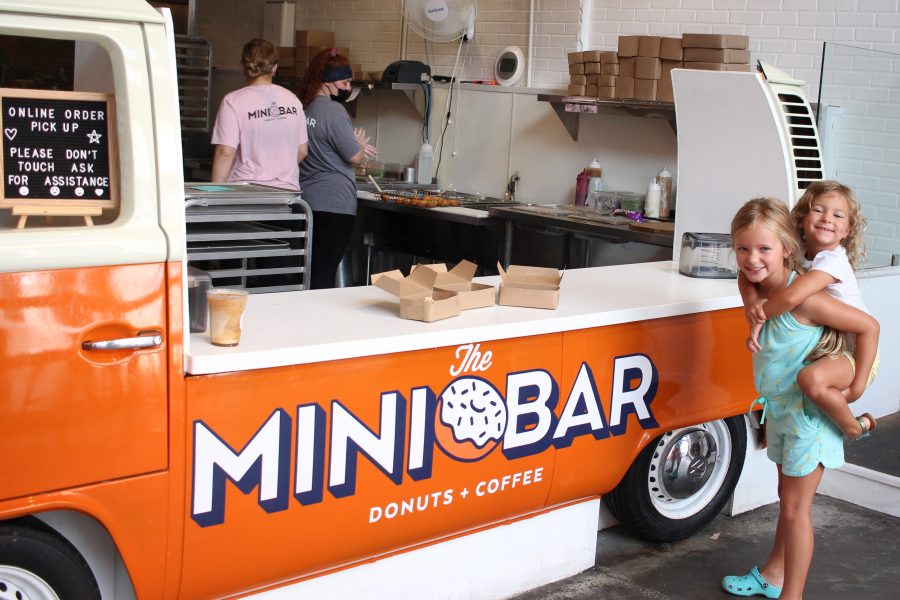 Favorite Doughnuts: The Mini Bar
When The Mini Bar came on the scene, they became an instant favorite. Several years later they are still going strong and have opened a second location and a drive-thru at their Jax Beach location. Featuring tiny round circles of deliciousness that come in many awesome flavor combinations, you can indulge in several during one sitting, because hey they are mini and served warm! Also serving delicious local Bold Bean coffee, you can order online or in-store, and they even cater and make custom designs.
Doughnut Honorable Mentions
Cinotti's Bakery: This bakery could easily be in all the categories, but they are very well known for their once-a-year pumpkin doughnuts. Imagine my delight when they came out with a butterbeer-flavored doughnut recently. While they serve much more than just doughnuts (have you tried their breakfast and lunch sandwiches?), this local gem (that has been around since 1955) also bakes cookies, cupcakes, and makes amazing cakes — they will design just about anything your dessert-loving heart desires!
Good Dough: Open from Tuesday to Sunday, this doughnut shop is a bit different than the traditional ones. Everything is made from scratch daily, and I find many of the doughnuts are more savory than sweet. With everything from original glazed to a ham, egg, and cheese doughwich, you can't "dough" wrong!
Donut Shoppe: Whenever you ask anyone where to get doughnuts in Jax, the Donut Shoppe always gets mentioned. It opened in 1962 and sells 21 varieties. The catch? They open at 5 a.m. and often sell out, so get there bright and early to secure your box of delicious pastries!
Shipley's: A newer doughnut shop on our block, Shipley's is known for its hot, fresh donuts. Started during the Great Depression, this small doughnut chain has expanded to several states in the south. Glazed is their best seller, but you really can't go wrong with any of their 60 varieties!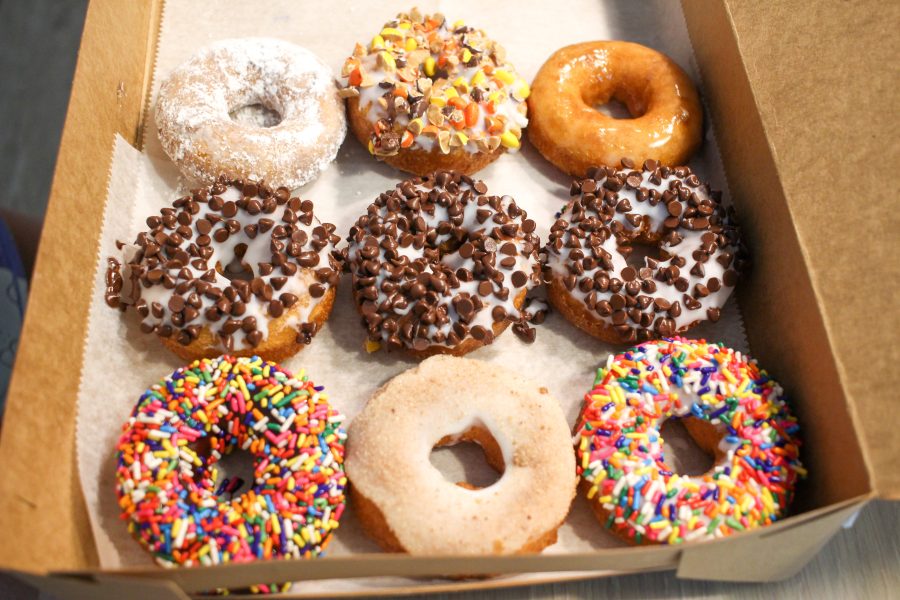 Donut Experiment St. Augustine: This is one of my personal favorites. On vacation one year, my sister told me about a donut shop on Anna Maria Island (off the coast of Tampa) called Anna Maria Donuts. You walk in, fill out a form with what toppings you want (they use the same doughnut base), and your customized doughnuts are made to order, hot and fresh. The next year I returned to the same location to find the name changed but the inside exactly the same. The owners of Anna Maria Donuts wanted to bring their concept to a larger audience, so they had started a franchise! Imagine my delight when I discovered there was one opened just 45 minutes from us in St. Augustine! Be sure to check it out on your next venture down to historic St. Augustine.
Favorite Cupcake / Cake Store: Nothing Bundt Cakes
I know everyone has their favorites, but if you haven't tried this one yet, put it on your list! One day a few years ago, I was sitting at Chick-fil-A when a man walked up and handed me a card. "This will change your life," he said. I laughed at the time, but obviously, my curiosity was piqued. It was a dramatic statement, but he wasn't wrong. Nothing Bundt Cakes sells DELICIOUS bundt cakes in different sizes, which helps fit any need you have (big cakes, small cakes, and even cupcake-sized cakes), but if you ask me, it's the icing that really makes these cakes special. They also have amazing customer service — one time I forgot to pick up a cake for our Thanksgiving meal, and the owner brought it to me on her way home from the bakery. I do live very close to it but still… that was above and beyond! (Yes, NBC is a franchise bakery chain that launched in 1997, but it's well worth this mention!)
Cupcake / Cake Honorable Mentions
b.b.'s: Found near San Marco, b.b.'s restaurant is the sister restaurant to Biscottis, both a town favorites with delicious brunch and an extensive food menu. However, their award-winning desserts are legendary. With so many cakes to choose from, you cannot go wrong. The cake slices are very large, so get one with two forks!
Sweet By Holly: Holly's first bakery in Orlando was such a sweet success, Holly opened up her shop at the St John's Town Center in 2011, and the rest, as they say, is history! There are 30 cupcake flavors baked daily (and are currently available for delivery), and she also makes beautiful cakes! Go get yourself a cupcake — vegan and gluten-free options are also available.
Bakery Jax: This one could also go in several categories (including pies), but we will keep it here for the cakes! Stop by the shop for a slice of cake or yummy pie to go.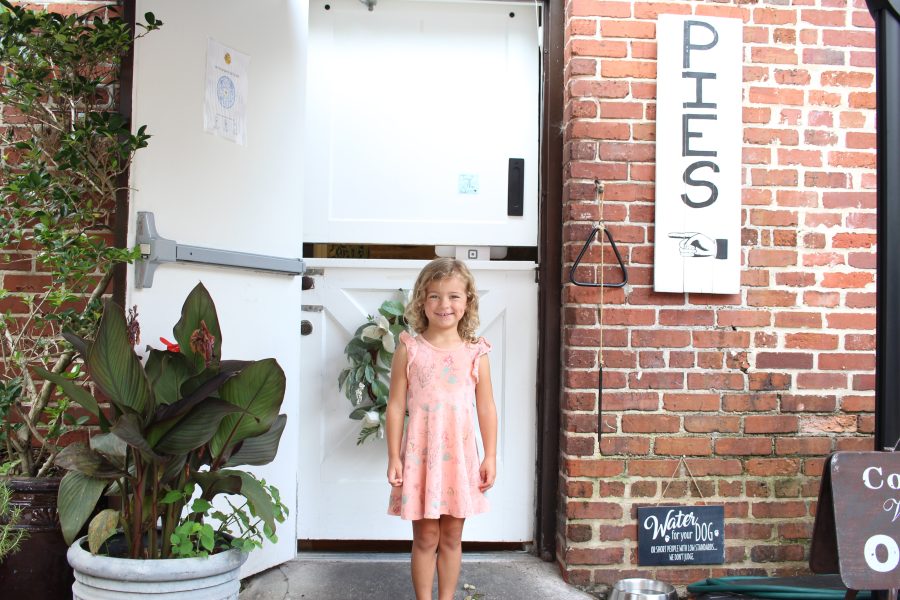 Favorite Specialty Dessert Shop: Mixed Fillings Pie Shop
Y'all, this quaint pie shop is the best. I had just as much fun finding the speakeasy entrance as I did eating these made-from-scratch pies. My youngest daughter and I had a hard time choosing our six flavors for our sampler from the extensive list. The head baker Natasha uses only real butter, so the crust of each pie is flaky and melt-in-your-mouth delicious! And I adore the names of her pies — so clever. You.need.to.try.these.pies!
Specialty Dessert Honorable Mentions
Le Macaron: You can't help but feel fancy when you see how delectable these French treats are! There are four locations in Jax.
Peterbrooke: Be sure to stop by and try some of the chocolate-covered popcorn at this neighborhood favorite shop.
The French Pantry: Most of us know about the cult following The French Pantry has for their bread (and sandwiches), but did you know they have amazing desserts as well? Check out their extensive dessert list when you are looking for a treat!
Doughsserts: A dessert food truck?! Yep! This awesome cookie dough dessert truck is a super fun and delicious concept. In addition to posting where he will be with his truck every week on Instagram, the owner takes custom cake and catering orders as well!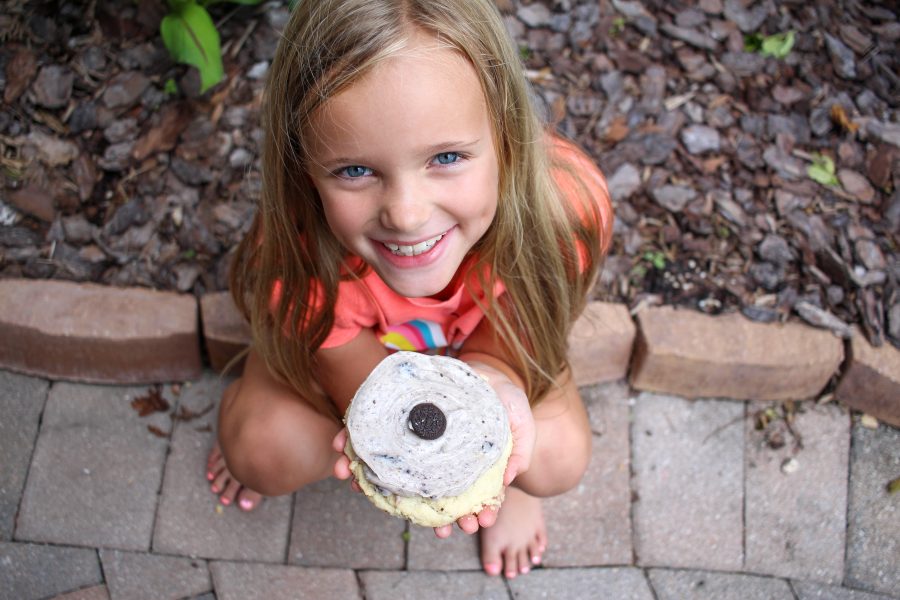 Crumble: This bakery sells GIANT cookies, literally the size of a small child's head. The Jax location is new. They offer curbside, delivery, or in-person pickup. The cookies were very delicious, though I'd recommend ordering less than you think you need — we should have split them!
Now that I've gained 10 pounds doing my research for this post, hopefully you've found a new shop or bakery to try out! Let me know if I listed one of your favorite dessert spots in Jax, or if I need to go try more.