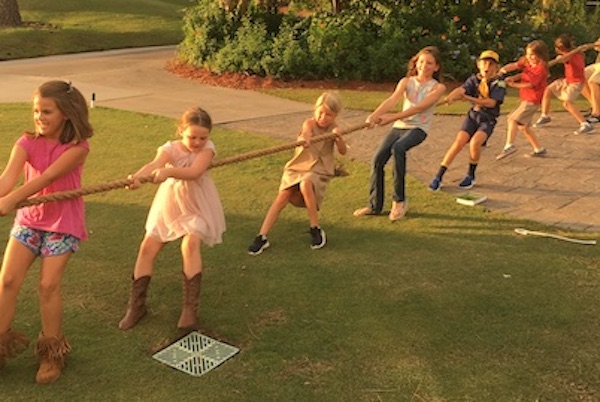 "I am proud to have my kids in Scouting. My husband is an Eagle Scout, and I realize how much Scouting means to him and the importance of our children learning the values that Scouting teaches. We started our 7-year-old daughter in Scouting as well as our 5-year-old son. It was an exciting year for Scouting, as 5-year-olds are now allowed to join, as well as girls.
I was nervous on two fronts. Would my daughter enjoy the program and would my 5-year-old be too young? My worries left after the first meeting. When my daughter's uniform showed up from the Boy Scouts office, she immediately put it on and ran around the house yelling, 'I'm a Scout!' She quickly made sure the other girls that joined the pack had their uniforms. At each meeting, she gets so excited to put her complete uniform on, neckerchief and all. My 5-year-old son loves learning about the outdoors, bugs, snakes and all of the things I don't want inside the house. He is proud to be in the same program as his big sister.
We are so blessed that our neighborhood offers the Scouting program to boys and girls, and I see how proud my husband is that they are taking part in the same activities that he did as a kid. We have planned camping trips and activities, many that were considered 'boys' activities that are no longer just for the boys!"
—Joanna W., Cub Scout Parent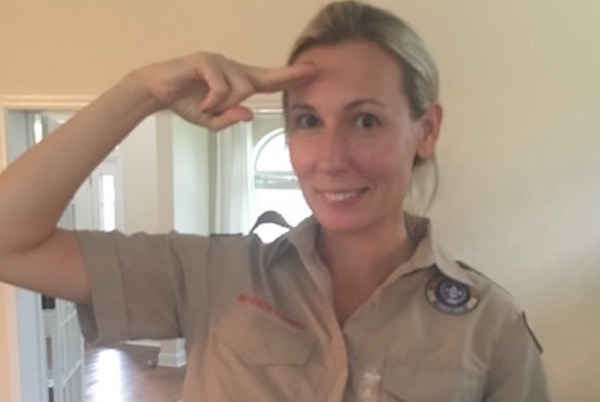 More About Scouting with Boy Scouts of America
Scouting with Boy Scouts of America is a year-round program uniquely designed to meet the needs of young people and their families. The program offers fun and challenging activities that promote character development and physical fitness. Family involvement is an essential part of the program, and parents are encouraged to play an active role in making the most of the short time they have to impact the lives of their children. Scouting is designed to be experienced outdoors. Hiking, camping, mountain biking, skateboarding, BMX, mountain climbing, kayaking, whitewater rafting — these are just some of a Scout's outdoor experiences.

Four Steps to Join Scouting
​​Locate your council. Your council will be able to help you locate the right unit for your needs. Do you need a unit that meets on a certain day of the week or a unit that is chartered to your child's school? The council will be able to help you locate the unit pack or troop to best meet your individual needs.
Contact your unit. Once you have located your council and determined the best unit for your family, contact the unit leader to find out when their next recruitment event will be held.
​
Complete application. Your application will take time to be approved by the unit leader. If you have any questions during the application process, contact your unit leader or local council service center.
And finally, start your adventure in Scouting!