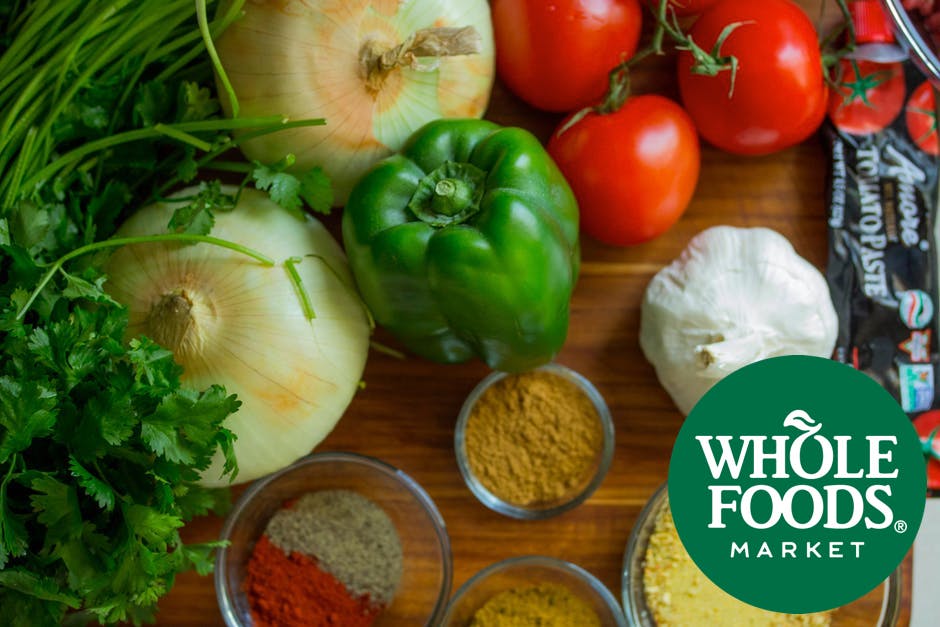 With four kids and a full time job, finding the time to grocery shop is something I usually have to do on the weekends, taking up precious family time, or I squeeze it into lunch hour for any cannot-do-without items. I go to any length to not to hit the store with all or any of my kids with me. So, you can imagine how I was excited to learn that Whole Foods Market now offers grocery delivery and it's so easy — it took me 10 minutes to do online! I love going to Whole Foods Market, but usually the only time I can make it there is Saturday morning after soccer, which is in the same general area. And then, I have at least one kid in tow. Having someone deliver on a rainy Thursday at 5 p.m. opened up a whole new world for me!
The Whole Foods Market website is easy to use and delivery service is powered by instacart. Once you put in your zip code and know if you live within the delivery area, you can sign up for a free two-week trial if you want to try it out first without committing. I was easily able to navigate the site, and quickly put together a cart full of healthy options — including organic baby food and fizzy bath bombs to bribe my stubborn 4-year-old into the tub. Almost everything available in the store was available on the website, including pre-cut fruit and even flowers! Coupons are listed across the top, and when you've shopped once, a list of "buy-it-again items" populates across the top for easy clicking.

Whole Foods Market also has a list of items and ingredients they do not sell listed, so those with special allergies or particular health concerns can rest easy knowing their food is safe and healthy. Even the food coloring on their specialty birthday cakes is plant-based and not artificial. I was especially excited to have such a variety of organic baby food at my fingertips, including snacks and frozen vegetables. Once I completed filling my cart, I clicked checkout, selected a delivery time window, paid and I was done!
That evening, I was feeding my twins in their highchairs, supervising my 4-year-old as he "washed" the dishes, helping my 8-year-old with her homework and cooking dinner for me and my husband all at the same time. I even had a glass of wine. A knock on the door, groceries on the counter, and I had several days worth of food without even leaving the house! Bonus points for the delivery person, who braved pouring rain and 5 p.m. traffic while I enjoyed my children, instead of listening to them scream at every red stoplight between the store and our house.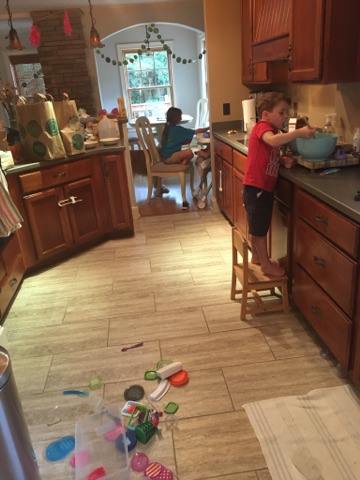 Once the groceries were delivered, I was sent an email asking if I would like to add an additional tip. I did, put the groceries away, and was done. Twins were fed, dinner was ready, and my house was tantrum free. Every evening should be so easy!
JMB Reader Offer
For a limited time, Whole Foods Market is offering a $10-off coupon code WFMOFFER13 to Jacksonville Moms Blog Readers if you order grocery delivery online. Current delivery zip codes include: 32223, 32216,  32207, 32217, 32256, 32259, 32258, 32257 and 32260.