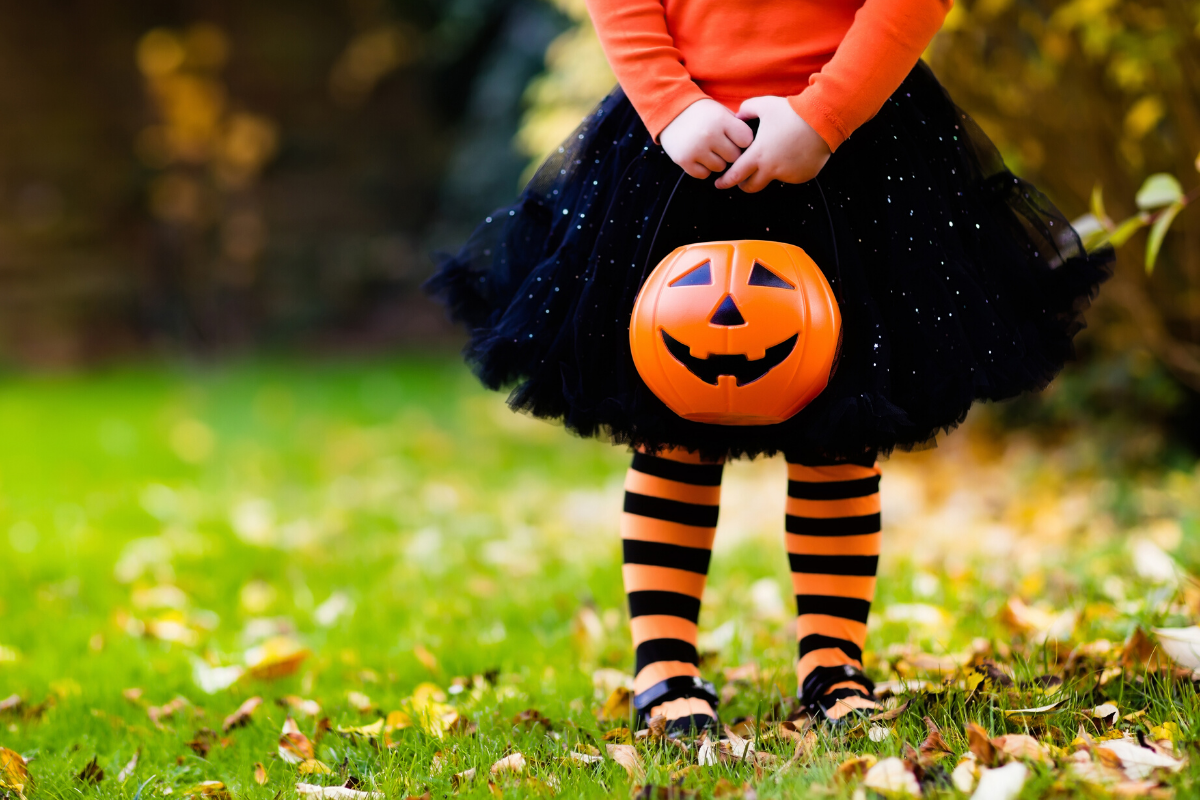 Halloween has become one of the most exciting nights of the year for young families. Candy, costumes, and neighborhood haunted houses stir excitement for all, but don't let your guard down when you take your kids out trick or treating. Go out armed with the knowledge that Halloween is the night on which child pedestrian-motor vehicle deaths increase by at least four-fold, higher than any other night, according to the U.S. vital statistics mortality data and the National Highway Traffic Safety Administration. And four-fold is a low estimate — the increase in injuries results from a combination of factors involving the driver, the child, and their surroundings.
The celebration of this holiday results in excited, distracted children walking around neighborhoods in the dark wearing cumbersome costumes. On the dark streets where kids are walking are distracted drivers with their vehicles in motion. These factors can be a setup for catastrophe if families are not careful.
Children are more used to playing outside during daylight, where boundaries and traffic rules are clearer. The return to standard time doesn't happen until November 3 this year, so at least we have the blessing of longer daylight hours that night.
Children engaged in door-to-door "trick or treat" activities frequently cross streets at midblock rather than at corners and crosswalks, which increases the risk for pedestrian-car collision.
All ages of children show behavior that is more erratic on this night given the distraction of eye-catching costumes, Halloween decorations, exciting candy collections and shouting to all their friends around them who are participating in the same frenzied situation.
Vision and hearing are diminished in children wearing wigs and masks. Furthermore, walking and running may be difficult in costumes that restrict normal gait. Black costumes pose a further risk because of the limited visibility of children to drivers. Children do not evaluate potential traffic threats effectively to begin with. This shortcoming combined with all the above can lead to a tragedy if we're not careful.
Here are some important Halloween safety tips to follow:
Adult supervision is critical to monitor all pedestrian behavior. Hold your young child's hand.
Children should wear clothing that is bright, reflective, and flame retardant. Consider putting glow-in-the-dark necklaces on kids.
Consider using face paint instead of masks, or wear masks that are well-fitting with eye and ear holds that do not obscure sight or hearing; children should not wear floppy hats or hats that will slide over the eyes.
To reduce the likelihood of tripping, children should not wear long, baggy, or loose costumes or oversized shoes.
Encourage children to wait until they get home to assess their candy haul. Eyes looking in trick or treat bags are eyes that are not watching where they are going or watching the traffic.
Children should use flashlights and stay on sidewalks.
Children should cross streets at the corner (using crosswalks when they exist) and not between parked cars.
Children should stop at all corners and stay together in a group before crossing.
Motorists should drive slowly, watch for children in the street and on medians, and exit driveways and alleyways carefully.
Parents should establish a route for children in a known neighborhood.
Have a fun, safe Halloween!
About the Author
Ann von Thron has been a mom, wife, and pediatrician in Jacksonville for more than two decades. Educated at the University of Georgia, and The Medical University of South Carolina in Charleston, she now lives with her husband John in Neptune Beach, where they raised their three children. She has written a family life column for The Beaches Leader for around 15 years, and is active in her church and community.