Join us in Avondale at beautiful Boone Park on Wednesday, July 17th from 9-11am for the next stop on our Park Hop series! Spanning seven blocks and covered in beautiful historic trees, Boone Park offers plenty of room to play, including one of the city's most unique playgrounds. Our Park Hop will be held at the playground off of St. Johns Avenue at Van Wert Street, and we have so many wonderful partners joining us! Bring the kids and meet other moms from your neighborhood or make an adventure and try a new park you've never been to! Make fun summer memories as you explore all of the great outdoor spaces that Jacksonville has to offer.
Bring lots of drinking water, sunscreen, a towel in case your little ones get wet, and a camera to catch some cool pictures. Be sure to tag @JacksonvilleMom using #jmparkhop on Facebook and Instagram!
Safe Kids Northeast Florida, led by THE PLAYERS Center for Child Health/Wolfson Children's Hospital, will be on hand.
Girly-Girl Partea's Ariel from The Little Mermaid will make an appearance at 10 AM in the 2nd hour to meet & greet families! The kids will love getting a chance to meet and take a photo with these inspired characters.
Earth Works will have a fun activity to get the kids excited about nature.
DeclarationCo Avondale will have coloring crafts and Declaration doll-ars for mom to pick up!
Creative Grain Studio will have a fun complimentary painting activity!
Body Lab Food + Fitness will also be joining us with samples and share more about their meal prep and personal training, perfect for busy moms looking to take care of themselves in the midst of their crazy schedules!
Winston YMCA will be joining us with an activity to get the kids moving!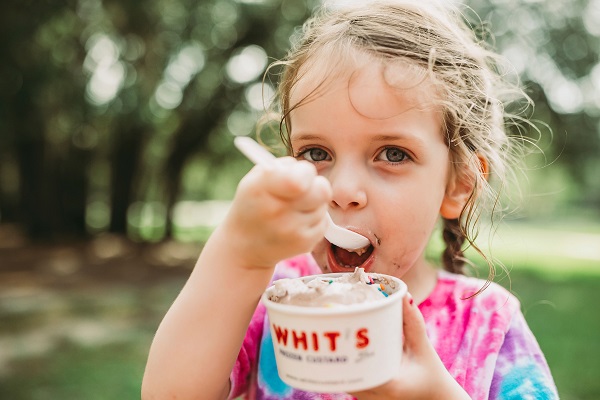 We will also have FREE scoops cards provided by Whit's Frozen Custard of Avondale Take a break and cool off and enjoy a scoop during or after the park hop (opening 9:30 AM and within walking distance of Boone Park!). Located at 3545 Saint Johns Ave
Jacksonville, Florida 32205.
Click HERE to RSVP for the Boone Park!
Please understand that we cannot accommodate all schedules. Based on past years attendance and birthday party/special events/recreational sports schedules at the parks we are not able to do weekend park hops. Thank you in advance for understanding.
Thank you to Community First Credit Union for sponsoring our summer Park Hop series for the 6th year in a row! Founded in 1935, Community First Credit Union is one of the largest credit unions in the state. As a not-for-profit, a full-service financial institution it's their goal to improve the quality of life for consumers and businesses throughout the First Coast.
Safe Kids Northeast Florida, a local coalition of Safe Kids Worldwide, and led by the PLAYERS Center for Child Health at Wolfson Children's Hospital, was founded in 2003. Funding is provided by Wolfson Children's, along with grants from Safe Kids Worldwide, and public and private contributors. Their mission brings together local organizations to promote pediatric injury prevention, and offer programs to prevent accidental injuries to children ages 19 and under.
Girly-Girl Partea's specializes in themed kids birthday party and event planning in North Florida and Southern Georgia. Offering a wide variety of services including fully customized birthday party packages for children of all ages, complete with decor, catering, character entertainment, and hosted activities. Every party is designed specifically with the client's vision in mind, let Girly-Girl Partea's plan a Spa Party, Princess Party, Tea Party, Diva Dance Party, or Superhero Party for you! We've celebrated over 1,000 birthdays since our inception in 2008 and have a true passion for making kids smile and creating lasting memories for you and your child. As the industry leader in birthday parties and special event entertainment, they have characters available for hire including princesses, mermaids, fairies, superheroes, and more. Contact Girly-Girl Partea's today to make your next event SPECTACULAR at www.girlygirlparteas.com. 
Earth Works Gardens is a local family-owned Landscape company and Garden Center offering Landscape services from design and installation, including ponds, pavers and landscape lighting to drainage and lawn maintenance. At our Garden Center on Beach Blvd you will find palms, unique plants, fountains, pottery, garden art, gifts and more — We've got it all! Come by and see our beautiful water gardens, shop our one-of-a-kind gift showroom and get inspired!
And thank you to BODYARMOR for keeping Jax families hydrated all summer long! We'll have samples of BODYARMOR – a premium, sports drink that provides superior hydration. It is packed with electrolytes, coconut water, and vitamins and is low in sodium and high in potassium. BODYARMOR contains natural flavors and sweeteners and no colors from artificial sources. Available in BODYARMOR and new BODYARMOR LYTE, and BODYARMOR Water, available at Publix. Perfect for kids too!
DISCLAIMER: Unfortunately, we cannot control the weather for these outdoor events. In the case of bad weather, please make sure you RSVP to the event page so you receive updates and check our Facebook page in case the event is canceled. Photos will be taken at the event and of attendees for use on the blog and on social media by the Jacksonville Mom and sponsors.