The hot summer movie season is right around the corner, so we've put together a list of the top family movies you won't want to miss! Please note the MPAA ratings because some of these are exclusively for your tween/teen set and the rest will be an all-family affair. The summer fun includes everything from superheroes and dragons to a serious tearjerker and a return to Oz. Check out the movie list below and be sure to bookmark this page so you and your kiddos will be ready for a summer of movie theater fun!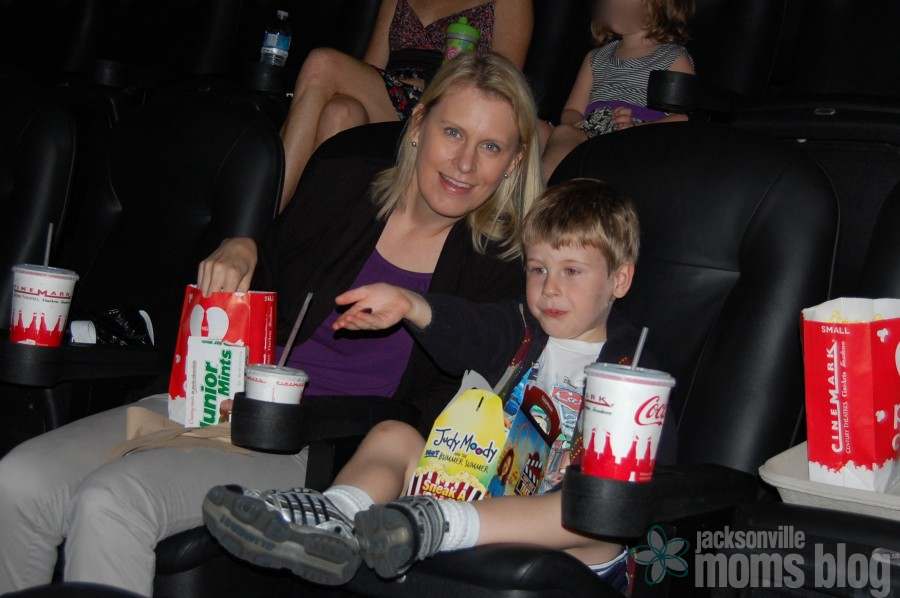 April
Disney's Bears (April 18th)
Set in Alaska, this DisneyNature true life adventure movie follows mother bears as they take their new cubs on a journey for food and shelter. This wildlife doc comes out right before Earth Day (April 22nd) and is both entertaining and educational. This is the perfect film for your little animal lovers. But I don't know how anyone can resist the adorable bear cubs. Rated G.
May
The Amazing Spider-Man (May 2nd)
Spidey is back! Your older kids will be excited to head back to the theater to watch this popular super hero swing between skyscrapers and fight the bad guys. There are new enemies and the return of Harry Osborn. Can Spider-Man protect his fellow New Yorkers once again? It will be cool to see Andrew Garfield (Spider-Man) share screen time with his real-life love, Emma Stone (Gwen). Rated PG-13.
Legends of Oz: Dorothy's Return (May 9th)
In this animated Oz sequel, Dorothy figures out a new way to return to Oz. She discovers her old pals Lion, Tin Man, and Scarecrow are all in danger thanks to a villain called the "Jester" who turns people into marionettes. Dorothy must try and save her friends and that's where the excitement begins. Lea Michele from Glee is the voice of Dorothy with Martin Short having a blast as the Jester. Rated PG.
X-Men: Days of Future Past (May 23rd)
The second super hero film of the summer features the iconic characters from the popular Marvel comics. In this sequel, the X-Men send Wolverine to the past in a desperate effort to change history and prevent an event that results in doom for both humans and mutants. You'll barely recognize Oscar winner Jennifer Lawrence as the blue-skinned Mystique. Rated PG-13
Maleficent (May 30th)
This is the prequel to Disney's Sleeping Beauty as told from the perspective of the villain, Maleficent. I can't wait to finally find out why the stone-hearted sorceress curses baby Aurora in the first place! Angelina Jolie plays Maleficent and Elle Fanning is Princess Aurora. After watching the gorgeous trailer, you just know the visuals will be stunning. Rated PG.
June
The Fault in Our Stars (June 6th)
This movie is based on the young adult novel of the same name that tells the story of Hazel (Divergent's Shailene Woodley) and Augustus, two teens who meet in a cancer support group. The book was a best-selling phenomenon and I bet this movie is not far behind for your tween and teen set. The trailer already has over 14 million views. Remember to bring your tissues. Rated PG-13.
How to Train Your Dragon 2 (June 14th)
Based on Cressida Cowell's best-selling children's book series, How to Train Your Dragon 2 takes place five years after the events of the first film. There's peace between the dragons and the people of Berk, but when Hiccup and his adorable dragon, Toothless, stumble upon a secret cave that is home to hundreds of wild dragons, they find themselves having to protect the peace once again. Rated PG.
Transformers: Age of Extinction (June 27th)
Since the last Transformers movie, Autobots and Decepticons have all but vanished from the face of the planet. However, a group of powerful businessman and scientists attempt to push the boundaries of technology beyond what they can control. This epic adventure and battle between good and evil stars Mark Wahlberg, which should be enough to get Moms in a theater seat. Rated PG-13.
July
Planes: Fire & Rescue (July 18th)
In the second of the DisneyToon Studios' planned Planes trilogy, air racer Dusty Crophopper joins an elite crew of firefighting aircraft to protect Piston Peak's National Park from a raging wildfire. The emergency response aircraft and vehicles are sure to excite your kids. Modern Family star Julie Bowen (Lil' Dipper) joins Dane Cook as the main voice cast. Not Yet Rated, but this one will be fine for all your little ones.
Fun side note: The Lego Movie will be available on DVD and Blu-Ray on June 17th. Be sure to pre-order now!
August
Teenage Mutant Ninja Turtles (August 8th)
The Turtles are all CG in this modern day reboot of the 1980s animated series. Leonardo, Raphael, Michelangelo, and Donatello are back to battle evil. The Turtles must work with fearless reporter April (Megan Fox) and her wise-cracking cameraman Vern Fenwick (Will Arnett) to save the city. This one will be fun for kids and nostalgic adults too. Rated PG-13.
Which family movie are you most looking forward to this summer? Comment below!