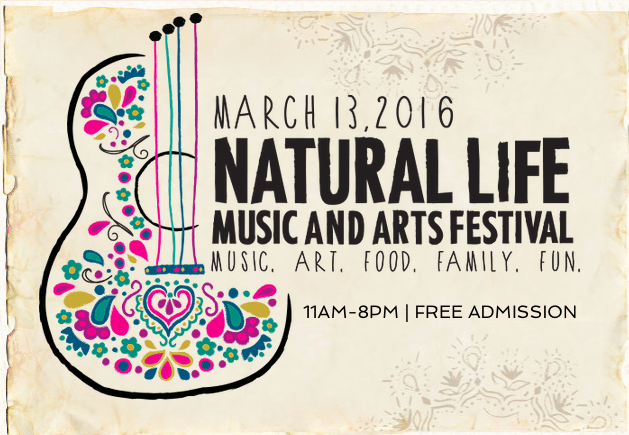 The Natural Life Music & Arts Festival is our FAVORITE. DAY. EVER! It unites world class Americana musicians, artisans, foodies, outdoor enthusiasts and festival goers of all ages for a spectacular Sunday at Metropolitan Park. JMB is thrilled to be a part of the festival again this year sponsoring a craft in the crafternoon tent!
Lineup: This just might be their best lineup yet! Everyone fell in love with Judah & the Lion last year so they absolutely had to invite them back again! We're also super excited for the headliner, Drew Holcomb & the Neighbors, who has been touring for a decade (over 1,700 shows)! We're huge fans of our other acts, too! Cereus Bright, Morningsiders, Laney Jones and the Spirits, Lucette and of course, our Acoustic Stage acts have totally different styles of music but each are incredibly talented! We're thrilled that JMB favorite Mere Woodard will be there!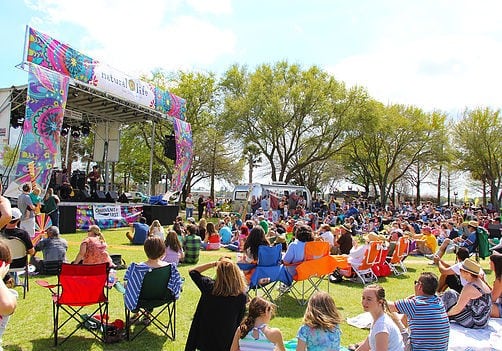 Giveback: The main Giveback for the festival is to the city of Jacksonville…and people of the SE region! The Natural Life Music Festival has become a cherished family tradition to the local community and each year more and more people travel to Jacksonville to attend! The icing on the cake is that the proceeds from the festival are donated to the Children's Home Society of Florida.
Crafternoon: Crafternoon, a local tradition since 2002, continues as an integral part of this family-friendly day with nostalgic arts and crafts for kids of all ages, including activities like tie-dye T-shirts, hula hoops, scrap wood painting, frisbee spin art, leather stamping and more! Of course this is one of JMB's favorite parts of the festival!
Artisan market: Their Artisan Market boasts a cornucopia of handmade creations from local artists and makers who share the overall vision and mission of the event. We love artisans who focus on sustainable, funky, fun, one-of-a-kind products!
Local eats: We love the farm-to-table approach and carefully select the festival's food lineup. They will have dishes from local restaurants and vendors who emphasize healthy options and use organic ingredients as much as possible. Of course, everything will be incredibly delicious!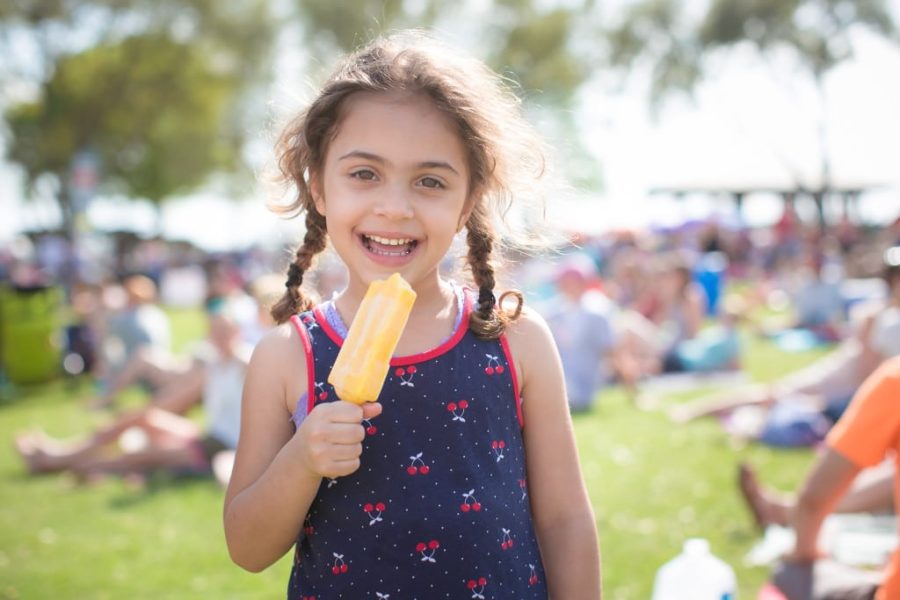 Annual warehouse sale: Every year, Natural Life cleans out their warehouse and has the biggest and best sample sale of the year! Hundreds of goodies for unbelievable prices so you can stock up for gifts…and buy a bunch of stuff for yourself! You deserve it, and proceeds go to pay for the festival and donated to a great cause.
VIP: This is the first year NL is offering exclusive VIP packages! The prices range from $50 to $250 and perks may include: NLMF t-shirt, early admittance into the warehouse sale, band meet & greets, drinks, snacks, swag bag, posters, dedicated areas, personalized picnic table and more!
GIVEAWAY: Check our Facebook Post to enter to win 2 Early Bird Shopper VIP Passes!