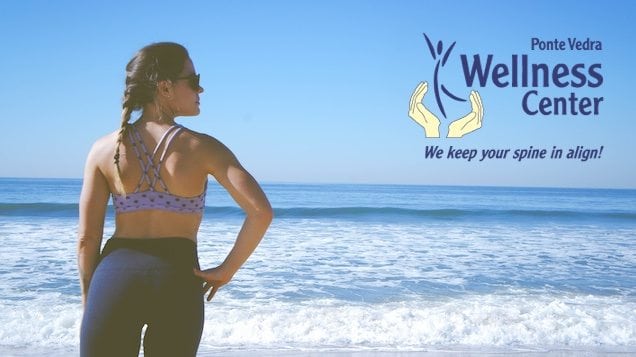 Summer is here, and with the warmer season comes sunshine, beach trips, and fun activities. While many are preparing for their vacations, the life of a mom can become much busier once the kids are out of school and running around the house 24/7. You may have been able to fit in a group fitness class at your local gym or a yoga session while the kids were in class, but those days are gone for what might seem like the longest summer ever. What's a mom to do?
Luckily, there are more resources than ever to maintain an active lifestyle whether at home or on the go. Follow these simple tips to incorporate healthy active living habits into your hectic summer:
Get Enough Sleep
This might seem like common sense, but most of us don't get enough sleep to recover from long days at the water park or running between all of our kids' activities. According to data from the Behavioral Risk Factor Surveillance System (BRFSS), 35.3% of Americans get less than seven hours of sleep per night. This can have major effects on your body, such as contributing to weight gain, headaches, high blood pressure, diabetes, depression, and even impairing your immune system. Try to limit screen time (phone, computer, television) for at least an hour before bed time to make it easier to catch those Zs!
Eat the Right Foods
Here's a story most of us are all too familiar with: Despite our best intentions of packing healthy, nutritious snacks, we invariably end up in the fast-food drive-thru to assuage a frustrated child. While fast food may serve as a way to soothe a tantrum, it does little to fuel our children and ourselves for the busy summer months. Try to keep trail mix or mixed nuts on hand at all times — a salty, crunchy snack is seldom refused and packs a nutritional punch. Nuts carry healthy fats and micronutrients to keep our bodies running at an optimal level.
You Don't Need a Gym to Work Out
Many of us try to compartmentalize our fitness and fit it into little boxes — "I have to have a gym membership to lift weights," "I have to go to the studio to practice yoga," "I have to go to the pool to swim," and so on. While access to these resources is great, you don't have to limit yourself to the gym to be active. In fact, the American College of Sports Medicine recommends 150 minutes of moderate-intensity activity per week for maximum health benefits. This includes cycling, light swimming, and jogging or power walking. If you break down the 150 minutes per week, it's only 30 minutes a day! Taking the kids outside to walk the family dog or simply play in the yard will help instill good, active habits for them and sneak in a workout for you!
Listen to Your Body
Many of us put our own personal health and wellness on the back burner to make others happy or fulfill our other obligations. I'm here to tell you that taking even a half-hour daily to "recharge your batteries" goes a long way toward reducing stress and making it easier to be healthy and active. Stress can manifest itself in many different ways, including muscle tension, headaches, fatigue, stomach upset, anxiety, depression, and more. Try meditating, doing a light workout, or even just laying down with your eyes closed for a few minutes to take your stress level down and help your body stay in tip-top shape. A massage is also a great way to de-stress and relieve tight muscles — call Ponte Vedra Wellness Center to schedule an appointment with one of our fantastic massage therapists!
Don't Be Afraid to Ask an Expert
If you're unsure of how to take control of your health and feel your best, don't be afraid to consult an expert in the field. The team at Ponte Vedra Wellness Center has years of experience with helping patients become the very best versions of themselves. With services ranging from chiropractic to physical therapy to massage and even medically supervised personal fitness training, there is something for everyone! Schedule an appointment and learn how to take control of your health and wellness.
Most of us are under a lot of stress with managing our busy schedules and our own wellness, especially as the dog days of summer set in. Use these simple tips to maximize your health while having fun and minimizing time away from your family obligations! If you have any questions or would like to learn more, contact us at Ponte Vedra Wellness Center at (904) 834-2717. Have a happy, healthy summer!
About Ponte Vedra Wellness Center
Opened in 2004,Ponte Vedra Wellness Center is a traditional chiropractic and chiropractic neurology clinic for adults, children, infants and pregnant women. With offices in Ponte Vedra Beach ad Nocatee Town Center, they offer traditional chiropractic adjustments as well as the activator technique, neuromuscular massage, exercise rehabilitation, and spinal decompression, nutritional supplements, and more. In addition, they provide personal training in their state-of-the-art workout facility. Their goals are to recognize patients' individual needs and promote overall wellness by stimulating the body's recuperative power to heal itself without drugs or surgery.