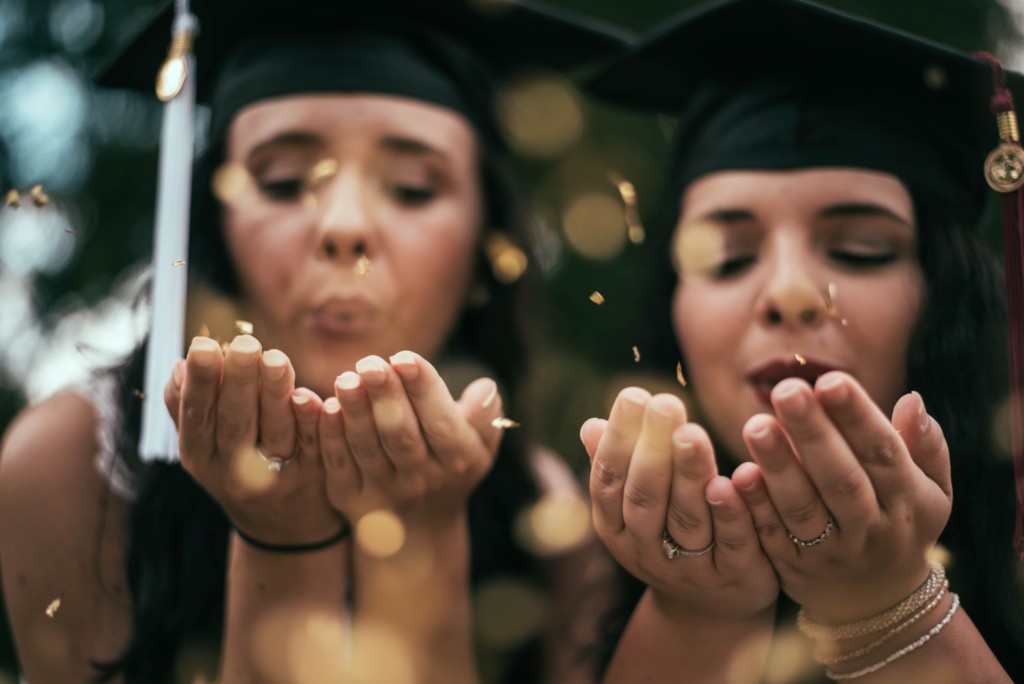 For the past few months, Jacksonville Moms Blog has been bringing you information on Florida Prepaid College Savings Plans, which gives parents the opportunity to invest in their child's future through a variety of secure options and payment plans. But it's time to act fast — open enrollment ends February 28!
The Florida Prepaid College Program was started in 1987, and it's the longest continually running prepaid plan in the country. Because of the program, over 300,000 students have been able to attend college. And the program does more than just give students a brighter future — currently, the average student graduates from college with over $30,000 in student loan debt. By saving in advance, parents can help not only give their child the gift of education, but also can help save them from a future filled with crippling student loan debt.
Still, there are a lot of questions and myths floating around out there about the Florida Prepaid College Program. So let's do a little mythbusting!
Myth #1: If my child gets a scholarship, they can't use their prepaid plan. False! Prepaid plans can work alongside any scholarships your child may receive. Both can be applied to the student's account, and money left over can be used for other expenses, such as books and supplies. Another option is for the student to use the scholarship, and request a "scholarship refund" for prepaid plan benefits. The refund will be equal to any benefits that would have been paid to the student's school.
Myth #2: A student will lose their benefits if they choose to go to an out-of-state university. False! Florida Prepaid College Plans are, indeed, designed to be used at Florida colleges and universities. However, if your student goes out of state, benefits will still be paid equal to the weighted average tuition and contractually specified fees of that particular university.
Myth #3: You can't keep your plan if you move out of state. False! Being a Florida resident is required to open a plan. It's not required to keep one, though. Your plan will continue on, and if your child attends a Florida college or university, they will still be considered an in-state student. (Bonus!)
Myth #4: Your student must attend college as soon as they graduate high school. False! Each plan varies, but typically, the plan is good for up to 10 years after the projected date on the application. So if your student wants to take a few years off to work or travel, then that's completely fine!
Myth #5: My benefits can only be used at public schools. False! Even with a traditional savings plan, if your child decides to attend a private university, you can still apply your benefits to tuition. An amount equal to what would have been paid at a public university will be applied, and you will only be responsible for the difference.
Don't delay — time is running out to take advantage of this great program. Open enrollment began in October, and will be ending in just a few weeks, on February 28. So act fast, and save now! The first payment will not be due until April of 2018, with affordable plans and plenty of options. Don't miss your chance to save for your family and invest in a brighter future!
Free Florida Prepaid Webinar
Learn more about the importance of saving for college by watching this free webinar. The Florida Prepaid team and Florida Prepaid advocate Cristy Clavijo-Kish will introduce you to the program, the plans offered and why it's so important to save early and avoid debt later.
Exclusive Offer for JMB Readers
Use code Jax1718 and take $25 off the application fee during open enrollment, now through February 28, 2018. Click here to get started! Thanks to the Florida Prepaid College Program, over 300,000 students have been able to get a higher education. Saving for college made easy!