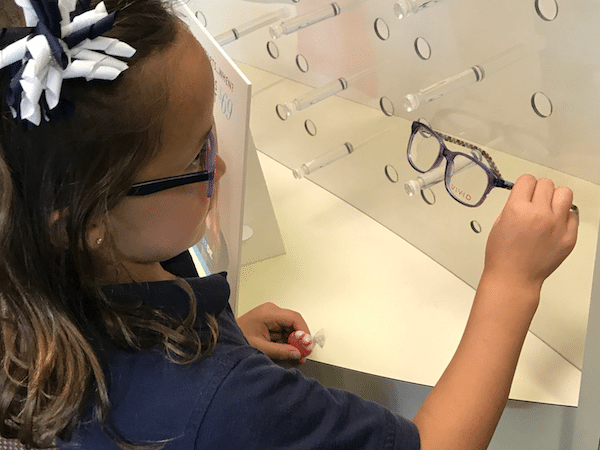 With the hustle and bustle of back to school, sometimes we forget to make sure we get in our essential appointments before school starts. I may not be organized in other areas of mom life, but staying on top of appointments and doctor's visits is one thing I am! I like to get all of our annual appointments scheduled out by the end of summer, mostly so I don't have to pull them out of class during the year. For important ones like eye doctor checkups, I like for the kids to have their new glasses before they go back to school. Because it's always fun to have new stuff ready for that first day back!
I looked up doctors in our area and luckily found a MyEyeDr. close to our house, as they have six locations throughout Jacksonville. They were extremely accommodating and scheduled us within a few days.
We were greeted as soon as we walked in the door. The staff was super sweet, offering us water and coffee while I filled out our initial paperwork. My daughter and I both had appointments, but my son came along, as well. The staff had no problem allowing him to join us in the examination room.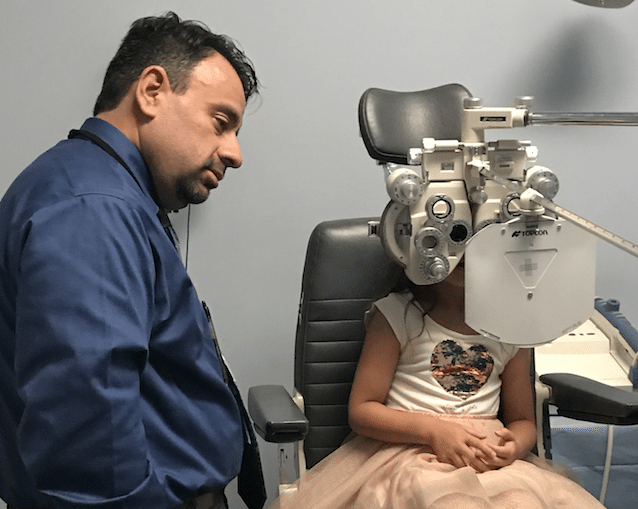 Being our first time at MyEyeDr., the staff explained the process to us. We were grateful to hear that MyEye Dr. does not use the startling puff of air that blows into your eye. Instead, they offer a state-of-the-art tool that is quick, easy and gives you the same reading. We also experienced an innovative process called retinal imaging, which allows us to see the retina, blood vessels and optic nerves. I had no idea how many things in our everyday life can affect our vision. Our doctor explained in laymen terms what we were looking at on the screen. I left full of knowledge and was quite impressed.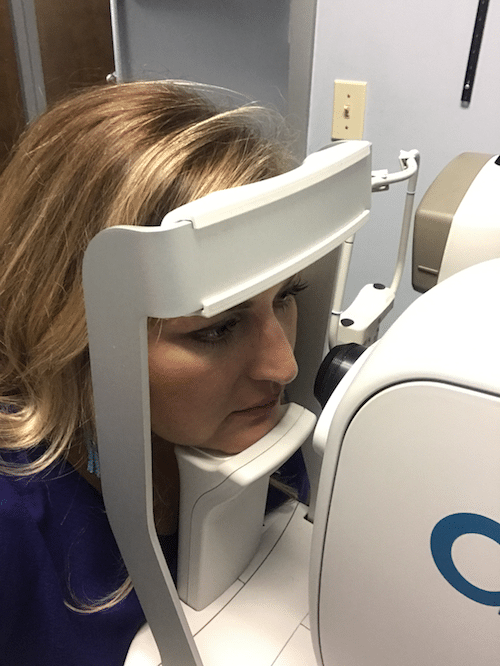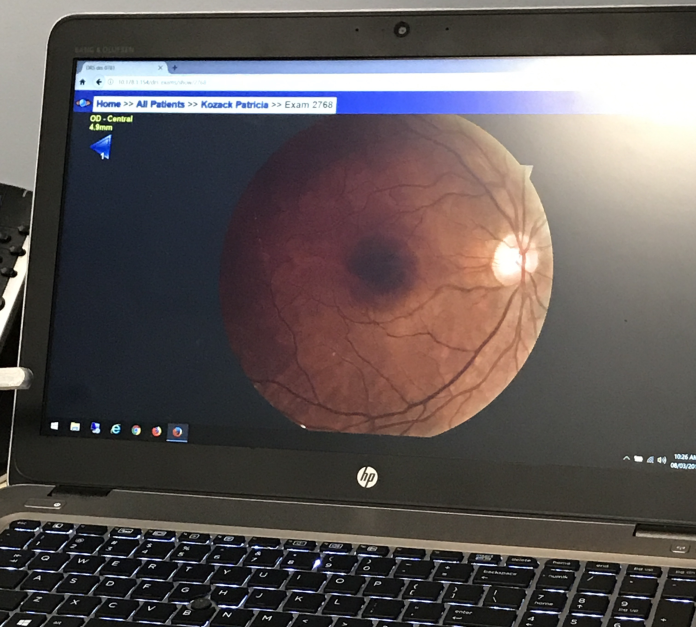 This year, my daughter was due for an eye exam. She had a vision screening at school and had passed, but we always follow up with our eye doctor just in case. Good thing we did this year, because our sweet girl now officially has her first pair of glasses.
As for me, my prescription changed a bit, and I'm happy I went. I could tell my vision hadn't been quite right the last few months. I did also speak with my doctor regarding possible contact lenses for when I'm playing sports. He agreed it may be best for the type of sport I play.
Now for the fun part! Picking out the glasses and contacts. MyEyeDr. offers a gorgeous array of glasses, sunglasses and kids' glasses, too. Right now they are offering a back-to-school special for kids — a pair of eyeglasses for $69! I was blown away.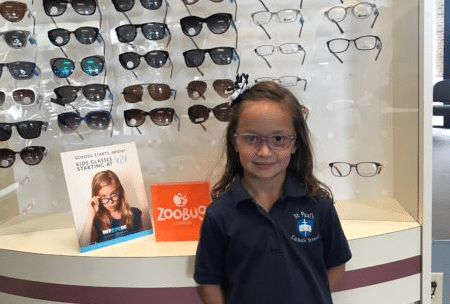 We ordered our glasses and are eagerly awaiting for the phone call to let us know they're in!
For more on MyEyeDr. including their several locations throughout Jacksonville, visit MyEyeDr.com.