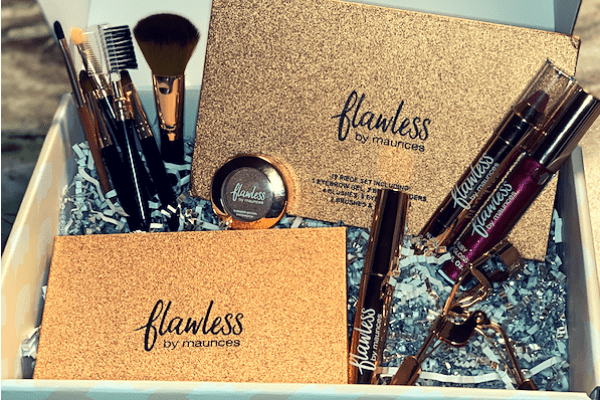 In a world where ordering items online can be our best friend, stores and distributors are constantly making it easier for you to one-stop shop. Recently, maurices, a well-known brand that provides clothing for women of all shapes and sizes, launched their new beauty line. Now, when you're shopping for your holiday outfit or New Year's Eve dress, you can grab a much-needed mascara or lip color to complete the look!
As a beauty blogger, I love trying out new products. maurices sent me the Flawless by maurices beauty box which contained everything you need for your eyes, lips and cheeks. It's exactly what you need to update your makeup drawer.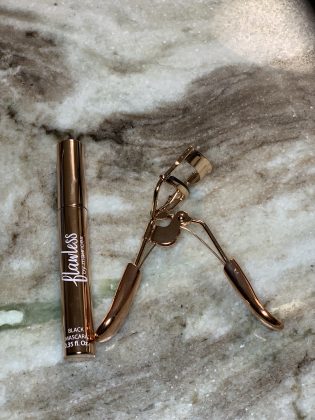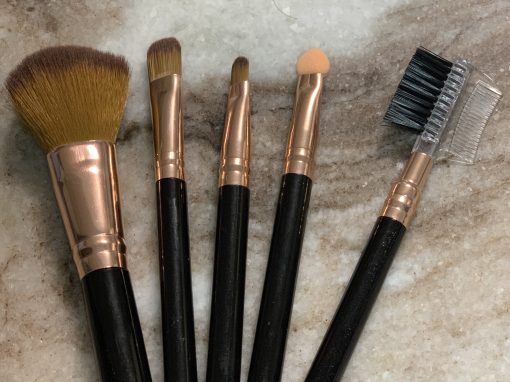 The Flawless Eye & Face Palette includes two eyebrow colors and one wax, nine eyeshadows, four blush/highlighter/bronzer colors, two mini brushes and a mirror. There are so many looks you can create with this palette alone. Create a casual daytime look, and on-the-go mom look or that versatile from-office-to-happy-hour look.  The looks are truly endless. It's your perfect palette to take with you when you're traveling, too, because it has everything you need!
Everyone loves a good highlight, especially just in time for those holiday parties. maurices' Flawless Blush, Bronzer & Highlight Palette has everything you need to help you achieve that glow. This palette can be used the entire year and includes two shades of bronzer and two shades of blush. One to be worn in the fall/winter and one for the spring/summer. The highlighter has the most incredible iridescence to it — it softly glides over your cheekbone and gives you the radiance you crave from a highlight.
I was also able to try one of their individual shadows, Shimmer Brown. It's my favorite of the bunch and packs the perfect amount of shimmer, with very little-to-no fallout. You can definitely wear it during the day or incorporate it into your evening look by just applying it softly to the eyelid.
To finish off an eye look, you always have to have mascara. But, before I apply mascara, I ALWAYS use a lash curler, naturally. The color of maurices' lash curler stood out to me as soon as I opened the box. The rose gold shade is SO cute. I'm pretty picky about my lash curlers because I know what to look for in a good one. It has a great curve line to it, and curled my lashes perfectly on the first try. I also loved the formula of their mascara. It glided on my lashes effortlessly but was also buildable without smudging or caking. The curvature of the wand helped provide a great lift to my lashes.
And I never go anywhere without some blush. I used the blush brush to apply their formula lightly to the apples of my cheeks. The individual color was very pigmented and popped perfectly.
A look is never complete without something on the lips. The Flawless Lip Crayon in nude is exactly what you need when you're looking for a color that isn't going to wash you out, but also give you that impeccable pout. Apply the Flawless Shimmer Lip Gloss alone or to the center of your lips to give the illusion of fuller lips.
The ease of being able to browse for makeup while I'm clothing shopping is definitely a no brainer for this mom. Let me know if you pick up any of these great pieces while you're shopping for that perfect party dress or holiday stocking stuffers.