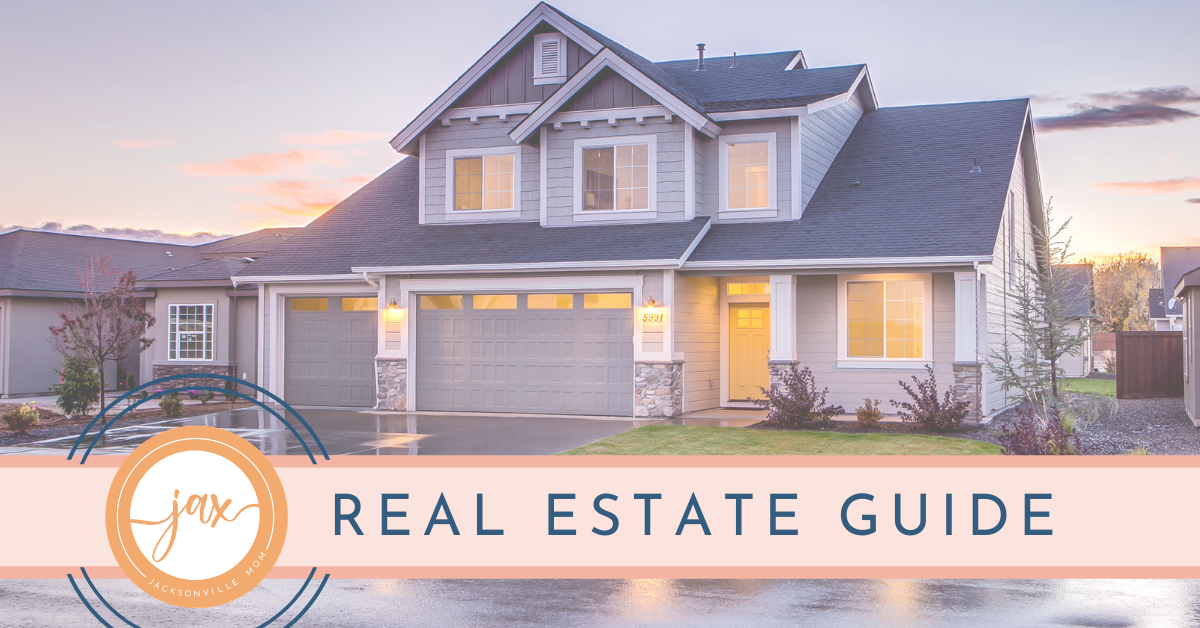 Home is where the heart is. And the mess is. And where sleepless nights, early mornings, first steps, family movie nights, homework, celebrations, and even hard conversations happen. Where we start our families, grow our families and live our best #jaxmomlife. We hope this Guide to Real Estate Agents and Agencies in Jacksonville will help you find the right people in our community, to help you make your house a home. 
Hover Girl Properties
Hover Girl Properties is a full-service real estate and property management firm serving all areas of Jacksonville. Founded by Navy wives in 2008, our company has grown into a team of agents with diverse backgrounds. We are very familiar with the challenges that arise with buying, selling, and property management; so allow us to work alongside you to best serve you and your family.
Root Realty
Root Realty is an all women-run real estate company located in the heart of Riverside. We sell homes all over the great city of Jacksonville but especially love focusing on the historic districts surrounding the urban core including Riverside, Avondale, Springfield, San Marco, and Ortega. We believe it is so important as a real estate agency to know the communities we are selling in and to believe in their beauty and worth. We love what we do and hope it shows! We are Root Realty, LLC and we want to help you and yours put down roots! We love to connect, visit us on Instagram or Vimeo here!
Amanda Creech Realtor®: Closing Deals in Heels
Amanda Creech, a mom herself, knows how busy and stressful mom life can be. When it comes to selling or buying a home, her goal is to make the process as easy and stress-free as possible. Amanda will guide you through every part of the process so you never feel lost, overwhelmed, or wondering what your next step will be. Amanda's strong work ethic was shown last year when she sold over $7.5 million in home sales, all while raising a 2-year old through the pandemic. Amanda loves incorporating her daughter, Parker, into her work life and is excited to meet your little ones during your home journey. If you want a Realtor that knows the Jacksonville real estate market inside and out, understands your needs as a mom, treats you like you're her only customer, and hustles in heels, then Amanda is the choice for you. #Followtheheels
Sandbar Realty
Sandbar Realty is a team of expert real estate agents who have collectively served the Jacksonville area for six years. Kira Sikes and her team of expert real estate agents are dedicated to helping individuals reach their real estate goals. They aim to leave a lasting impact on the Jacksonville community by using their gifts and talents to serve and help others through the real estate industry and beyond.
Alina Penjiyeva Real Estate
Alina assists busy families with buying or selling in Fleming Island, Lake Asbury, Middleburg, Keystone Heights, Orange Park, and Green Cove Springs. She is passionate about Clay County, Florida, and considers herself an expert in this location.
Alina is a Mom of Two and a Proud Navy Wife who knows how valuable your time is. Expect her to be there every step of the way in your home-buying or selling journey and well beyond closing.
Keller Williams Luxury International: Kim Sessions
Kim Sessions is considered one of Jacksonville's top-producing agents, as well as, Folio Weekly's 2019 Agent of the Year for the Beaches area. She is a local mom to two, Jack and Tori, and a loving wife to Jason. Together, she and her team will not stop at anything to meet your real estate wants and needs!
Future Home Loans: Cara Potter
Future Home Loans put your future first! Some promise good service, others promise good rates. Cara Potter has a commitment to provide you with the best of both. If you are looking to purchase or refinance, Future Home Loans has an option for you, locally owned and veteran-owned.
Atlantic Shores Realty: Jaime Franzmathes
Jaime Franzmathes of Atlantic Shores Realty of Jacksonville offers concierge level service to her clients throughout Jacksonville and the Beaches.  Creating a fun stress-free experience based on world-class service is her primary goal. With a background in engineering, she is focused on the details while her creative side is an asset during the building and renovation process.
Christina Russell: Realtor®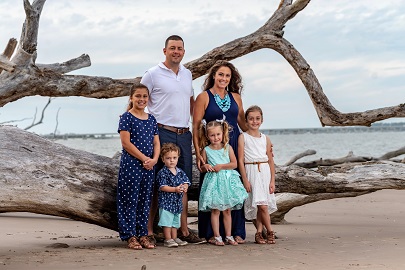 Christina Russell is a Navy wife, mother of four, and Realtor here in Jax, with a goal to make your home buying/selling experience as seamless as possible. Your needs and desires are her top priority and she is fully committed to your satisfaction, genuinely caring about your happiness. Let Christina guide you home!
Ponte Vedra Club Realty: Kacey Roache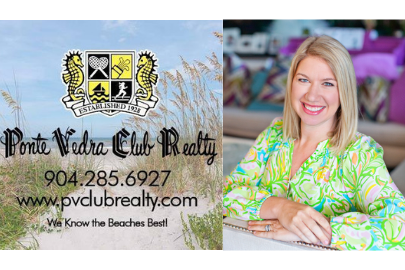 Ponte Vedra Club Realty has been serving the Beaches since 1937. Our team has nearly 900 years of licensed experience, making us clearly the most knowledgeable company in Ponte Vedra Beach. Our market dominance is a function of the skill and integrity that our agents bring to every transaction. Service to the customer is our highest priority! Kacey Roache, a member of the sales team is passionate about the community, whether it be helping her clients see potential in a remodel or helping sellers stage their home for optimal showing, focusing on the Ponte Vedra and surrounding beaches areas. Kacey looks forward to helping you find the perfect place to call home!