Doctors who are knowledgeable and experienced in prenatal care are vital to the healthy development of your baby. If you are trying to conceive, are newly pregnant, or just looking to change your doctor, North Florida OBGYN of Jacksonville Beach has an amazing team waiting to meet you. There is one major attribute that makes them stand out — their all-female delivery team!
With decades of experience guiding patients through all of the changes this time can bring, Dr. Adams, Dr. Bing, Dr. Sievert, and Dr. Walsh are qualified to oversee care and delivery options for high-risk pregnancies and much more. As mothers themselves, each doctor at North Florida OBGYN of Jacksonville Beach understands that pregnancy can be an especially rewarding and exciting time and strive to make it as easy and comfortable as possible.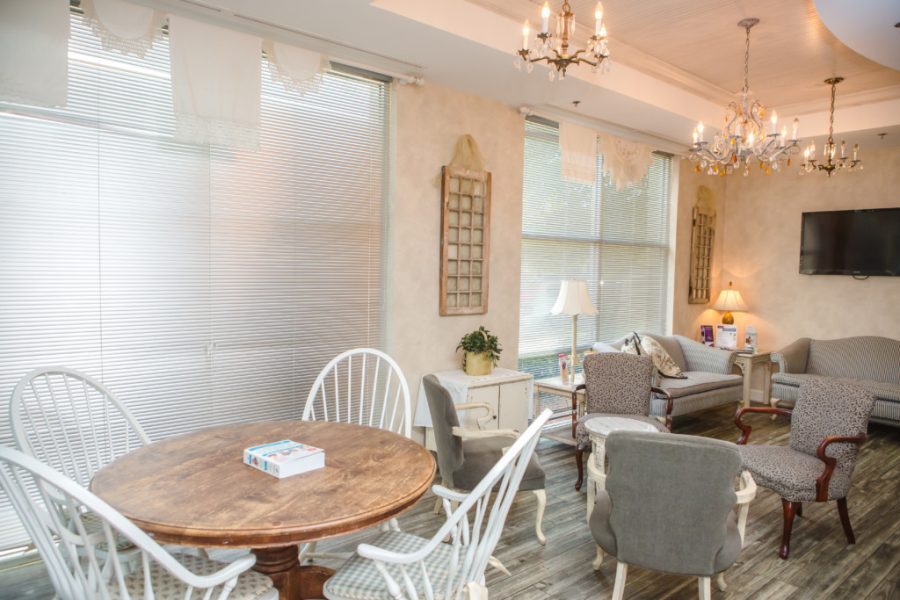 From the shabby chic waiting room to the warm, welcoming front desk staff, any woman who walks through their doors is bound to instantly feel a sense of comfort. Personally, I know how much these doctors care for their patients, big and small, because I am one. Dr. Sievert delivered my son, and Dr. Bing delivered my daughter, both wonderful experiences! I was able to see all four of these wonderful doctors and have them share in my excitement and concern. During both of my pregnancies, they were professional, knowledgable, and understanding, and they took excellent care of us throughout my journey. I will forever be thankful for the wonderful care we received.
I recently had the pleasure of sitting down with Dr. Adams and Dr. Walsh for a question-and-answer session on pregnancy, and they were both excited and ready to share their knowledge and expertise.
Before Pregnancy
How long should I be off of birth control before we start trying to conceive? There is no waiting time to start trying to conceive. Be sure that you are absolutely ready because pregnancy can happen immediately! It is very important that you have already started taking a prenatal vitamin with folic acid before you start trying to conceive.
Vitamin? What if they make me sick? There are now prenatal gummy vitamins that you can take vs. swallowing a pill. You can even take two Flintstones Vitamins! Make sure whichever vitamin you choose contains folic acid.
Do you ever recommend genetic testing before trying to conceive? Genetic testing prior to or during pregnancy is available to everyone — it is a personal choice whether someone gets it or not. We may have more directed conversations about genetic testing with patients of certain people groups or who have family histories, but it is always a personal choice. We do offer preconception visits to discuss any questions you may have. If you have any chronic conditions, we want to make sure they are under control and monitored to ensure a safe pregnancy.
How long should we try to conceive on our own before exploring other options? It depends on your age; it is normal for it to take up to a year to conceive. If you are over the age of 35, six months is when you should talk to your doctor because time needs to be considered. You are born with all of your eggs, and they age with you.
During Pregnancy
What is the average weight gain that you like to see in patients? Thirty pounds if you were of average weight before pregnancy. If you were underweight, a little more; for overweight, a little less.
Can I exercise while I am pregnant? Yes. You can maintain your pre-pregnancy exercise routine as long as you watch your heart rate. During exercise, you should always be able to converse. If you cannot, you are working too hard.
Should I receive any vaccinations while I am pregnant? Yes. There are a few vaccines you should receive while pregnant. The flu vaccine can be given at any time during pregnancy. The TDAP should be given during your third trimester. This not only provides you protection from pertussis, but it also gives your baby a boost because the antibodies you make travel through the placenta. Everyone who comes in close contact with your baby should receive this vaccine as well.
What is my likelihood of a C-section? The national average for both primary and repeat c-sections is 25-30%. Our practice is at or below the national average for primary c-sections. We do not do unnecessary c-sections, but there are times where c-sections are lifesaving and necessary, and sometimes it is the only option for a safe delivery.
What breastfeeding assistance do you provide? We are very pro breastfeeding! Our hospital has an amazing lactation consultant who is always available and provides assistance even after you leave the hospital. The labor and delivery nurses at Baptist Medical Center Beaches are also very helpful and will come to your aide whenever you need them during your hospital stay. We have a few nurses on staff who are lactation consultants and are always willing to help.
Is spotting normal during pregnancy? No. Spotting during pregnancy is not normal, but it is common. You should contact your doctor immediately if you have any spotting. Spotting always needs to be evaluated.
When should I contact my doctor? You should always contact your doctor if you have any spotting or bleeding, if you have any leakage of fluid, if you are not feeling regular movements (after you have already started feeling the baby move), and if you have any regular contractions that are 5-7 minutes apart. You should feel comfortable calling your doctor to talk about anything that concerns you!
After Pregnancy
Is it normal that my periods are heavier after having kids? Not normal, but common. If you are over the age of 35, it needs to be evaluated. There are options for you!
Do you offer ablations? What is the recovery? Yes. This is done as an in-office procedure. This is something that you only want to explore if you are 100% certain that you are done having children. Pregnancy is not safe after this procedure. The recovery is fairly easy. You will have some cramping and discharge afterwards.
Should your doctor evaluate you for pelvic floor issues or diastasis recti? You only need to be evaluated if you are symptomatic. We have PT for pelvic floor issues provided in our office, and we have had great feedback for success.
How can I tell the difference between stress and exhaustion vs. PPD (post-partum depression)? Stress and exhaustion are common with a newborn. If you cannot lift your mood and you feel like it is excessive, you need to talk to your doctor. Don't try to muscle through it on your own! There are options for you and other resources besides medicine if you choose to not take that route. Do not be ashamed or embarrassed to seek help.
Do you do hormone testing over the age of 40? Hormone testing is difficult to do on women who are in their 40s and still have a period. This is because their hormone levels are changing daily. We can do "tests" based on talking to you, rather than doing a blood test. Our practice offers hormone replacement therapy, if needed.
When should I get my first mammogram? You should get your first mammogram at 40 or 10 years younger than the relative with a diagnosis. If your aunt was 40 at the time of her diagnosis, you should get your first mammogram at 30. If at any time you feel a mass or anything out of the normal, you should see your doctor.
More About North Florida OBGYN of Jacksonville Beach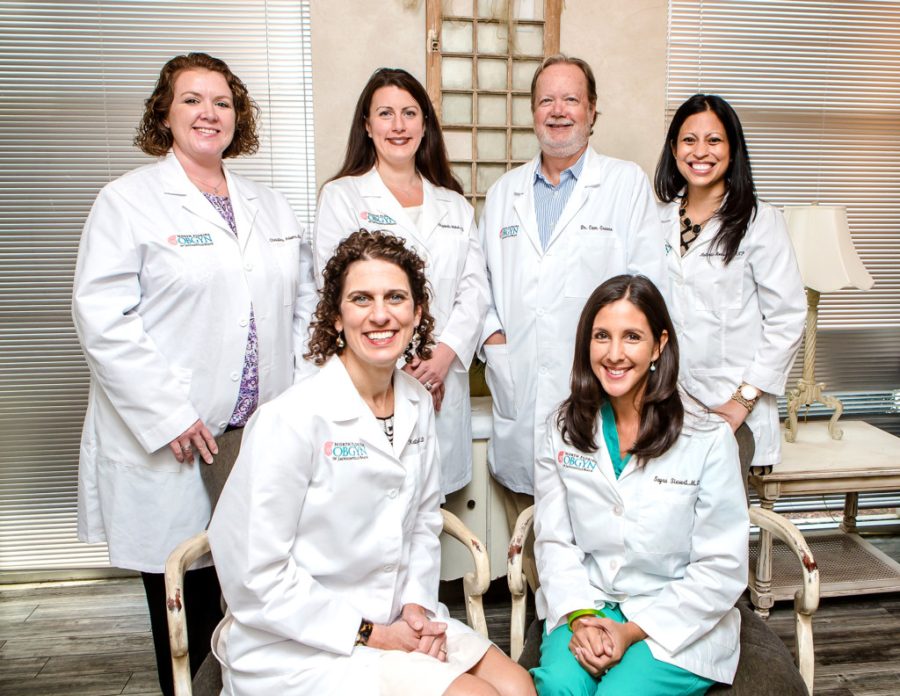 North Florida OBGYN of Jacksonville Beach delivers at Baptist Medical Center Beaches, which is conveniently located right across the street from their office and has newly remodeled maternity suites and rooming-in options for mothers who want to keep their babies in their room. This practice is a member of the United States Women's Health Alliance, which is a national organization of physicians and medical executives committed to advancing women's healthcare, defining excellence, and impacting policy.
Please view their website or call (904) 574-4103 with any questions or to set up an appointment.