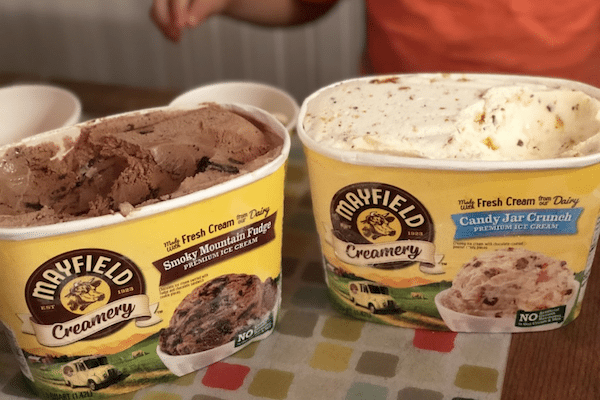 Pumpkin spice lattes and holiday-flavored pastries — these seem to be the "hot" trendy treats of the season with all the buzz lately. And while I do indulge in the hype of these seasonal treats from time to time, seasons and trends come and go! So, what is a staple sweet treat in our house? ICE CREAM! Especially with the warmer year-round Florida weather, ice cream cures boo-boos, the sniffles and sometimes it just makes this mama feel better with a scoop straight out of the carton at the end of a long day.
My grandmother always had ice cream in her freezer when we came to visit (Neapolitan was her flavor of choice), and I spent countless nights around my own family's kitchen table mixing concoctions of vanilla ice cream and chocolate syrup with my brothers. Being a true Southern girl straight from the rolling hills of Tennessee, I was so delighted to come across Mayfield Creamery Ice Cream in the freezer aisle of my neighborhood Publix and bring back the tradition, the memories, and the conversations around my own kitchen table.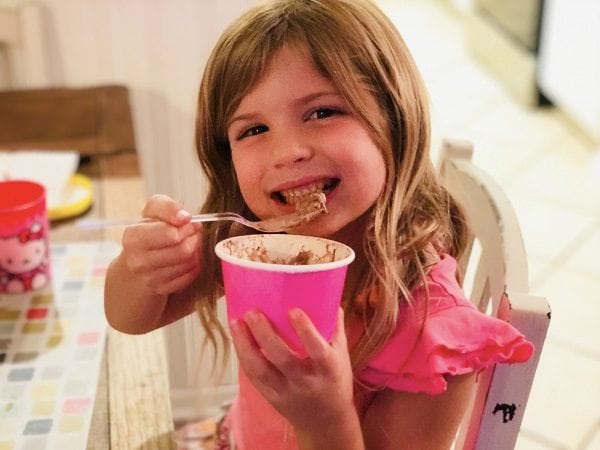 Mayfield Creamery is also a family tradition since 1923, when the grandfather, T. B. Mayfield, shared his first batch of ice cream with family and friends. The company continues to have a passion for making only the finest quality ice cream — even 100 years later they still use fresh cream from their own dairy and ingredients sourced from only people they trust. This just gives me all the feels — how about you?
Earlier this month, we had family in town visiting for fall break, so we decided to stock up on some ice cream at Publix. During this time, there was a great deal (think BOGO), so we were able to save and try a few different flavors — with almost 40 premium ice cream flavors Mayfield Creamery offers, it's so hard to choose just one! While my go-to is Mint Chocolate Chip, we landed on Candy Jar Crunch (an homage to the season) and Smoky Mountain Fudge (my daughter loves chocolate anything). We also grabbed a Limited Edition Orange Pineapple Ice Cream (with bits of pineapple) for my niece who loves fruit flavors and a Lemon Ice Box Pie flavor because I can't seem to let go of my summer lemon obsession (and my grandmother also made that pie on a regular basis). This nostalgia thing really hits home sometimes as a mom, doesn't it?
Once home, we enjoyed a family cookout, and I set up my Mayfield Creamery Ice Cream choices as a simple sundae bar with assorted flavors, cups and toppings, and the kids thought it was the best thing ever (Mom wins!). There was something for everyone to try, and the sundae bar turned into an activity as well as dessert and kept them busy.
Publix has a great selection of Mayfield Creamery products, including many of the limited-edition flavors as I mentioned above, so you can tie in seasonal happenings with your ice cream! Stay tuned for my next post later this month when I talk family celebrations and recipes. From football season to pumpkin painting, fall bonfires and festive holiday get-togethers, we'll be sure to give you some sweet ideas to make your gathering something to remember for years to come.