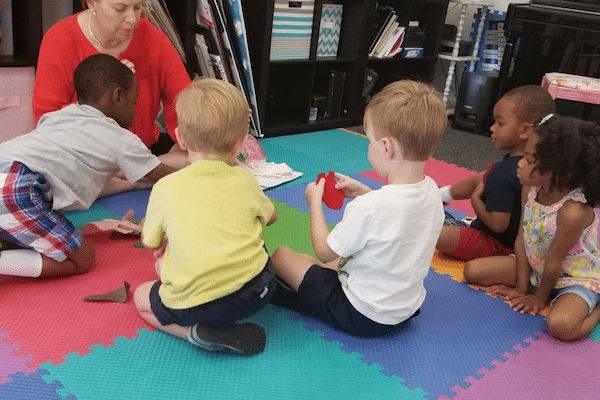 I want to be like Virginia Dill when I grow up — that's what I thought to myself as I recently left the Jacksonville School of the Arts. 
As I walked into the beautiful facility, I heard a group of children and their parents singing songs and learning animal facts. I thought it was cute, and it made me even more excited to begin the classes. They offer your first class FREE, so I figured I had nothing to lose; it was a great opportunity to get the girls out of the house and around other children. I have a 1-year-old and a 3-year-old, so I decided to attend both age-appropriate classes, settling on the Baby School class and the Music Readiness class.
Full disclosure: I'm no newbie to fun music classes for babies that encourage brain development. I took them myself when I was a toddler, my sister took them when she was an infant, and my firstborn took a free class offered at the Louisville Public Library when she was an infant. However, I found I was not ready for what awaited me.
To my surprise, I ended up learning almost as much as my daughters. I looked to my left and my right in awe — this group of babies was all smiles. They were having a great time singing a song that recited the list of 45 United States Presidents, in order, complete with sign language. Mind blown. These kids weren't just reciting names from history, they were singing together and enjoying themselves while exercising their tiny minds. These babies were learning geography and animal facts with such ease and joy. I'd truly never seen anything like it for babies.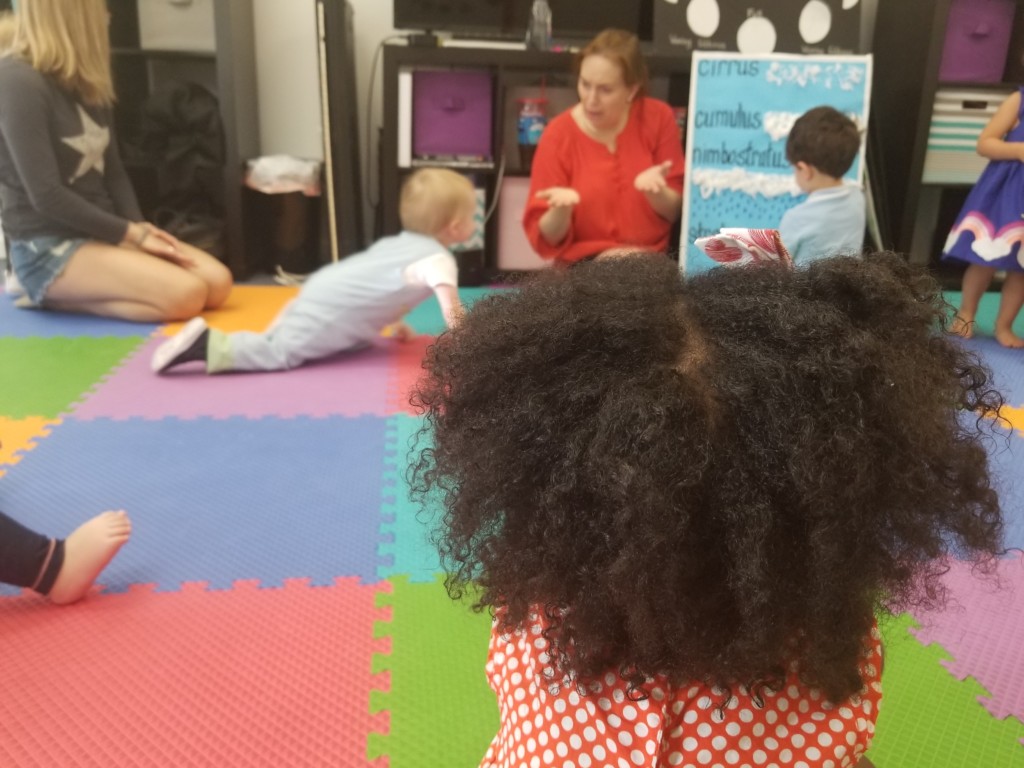 After Baby School, we began the next class, Music Readiness. Again, I was NOT ready. Virginia taught the children with such ease about world geography, presidents, anatomy and how to count in multiples of seven. Again, I was amazed. I sat there dumbfounded by how much fun these children were having and how much information they were retaining. Even my daughter, on her first day, was retaining vital information.
Of course, my 1-year-old started to run around and interrupt the older bunch, so I decided to stand in the lobby and let the group learn in peace. My 3-year-old stayed in the class with such confidence. She never does this. She is the child who always needs to see me and be at arm's length. Ms. Virginia made her feel so comfortable and brave. In the last 15 minutes of class, my daughter was playing notes on the piano and recognizing written high and low notes. Seriously, she was almost reading music! Is it possible to become a baby genius in just 30 minutes???
By the end of the class, both of my girls didn't want to leave and begged me to bring them back the next week! I am blown away by the quality of these classes and believe every parent should experience Jacksonville School of the Arts.
With affordable classes for all ages (including adults!), the school offers sessions in the morning and evening, seven days a week, which I love because I grew up in a single-parent home which meant that my activities had to be held in the afternoon, evening and on weekends.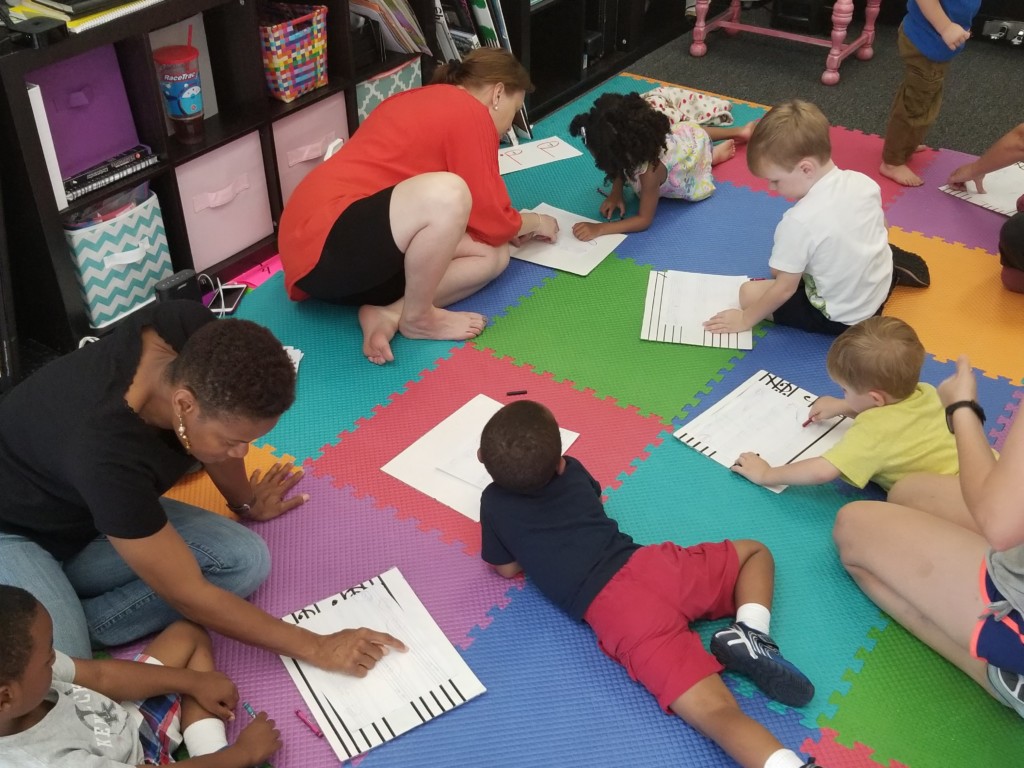 Do your sweet little one a favor and visit a class at Jacksonville School of the Arts — I'm sure you'll be ready to sign up just like we were!
JMB Reader Offer: FREE trial Music Mommy &Me and Baby 
School

 classes

Piano, instruments, singing, musical activities, dancing and more for ages 4-36 months. Reservations required. Contact Teacher Virginia at [email protected] or 757-717-7187.

Classes Offered at Jacksonville School of the Arts:Music Mommy & Me (Ages 4-36 months)
Baby School (Ages 4-36 months)
Music Readiness (Ages 3-5 years)
Music Explorers (Ages 3-6 years)
Group Piano, Violin & Guitar Classes (Ages 4-10 years)
Academiacs (Ages 5-12 years)
Piano, Guitar, Violin, Voice & More (Private Lessons, Ages 4 years–Adult

Current Schedule (subject to change)

5:30

 Music Mommy &Me, 

6:00

 Baby 

School

Wednesday

Thursday

Located at 

12525 Philips Hwy

 at the intersection of Old St Augustine Rd beside the Bayard Cafe.