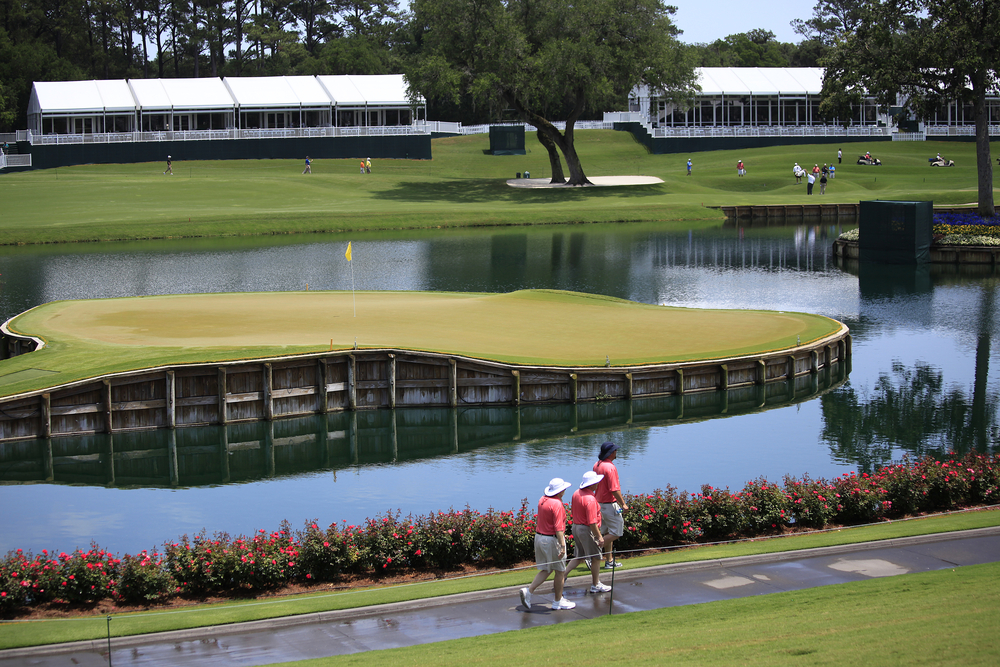 Ready, set… let's go to THE PLAYERS! The tournament hosted right in our own Northeast Florida backyard will be held March 10–15th, 2020, and we are here with all you need to know. Golf is a sport the whole family can play, watch and enjoy, and THE PLAYERS is here to make sure you have an incredible experience, designed with fans in mind!
Even the littlest fans will leave with smiles and memories for years to come! Parents will love the opportunity to get out in the Florida sunshine with their kids on a beautiful stadium-style seating course with views and opportunities to meet their favorite pros up close and personal. Now through March 1, THE PLAYERS is selling a Family Plan package to give families attending the tournament the most affordable — and memorable — experience possible.
THE PLAYERS Family Plan package costs $130 per day on Thursday or Sunday and $140 on Friday or Saturday (plus tax) and includes:
two Stadium Passes (grounds passes)
two $10 concession vouchers (redeemable at all general concession stands and 

the

nearly 20 food partners on-site)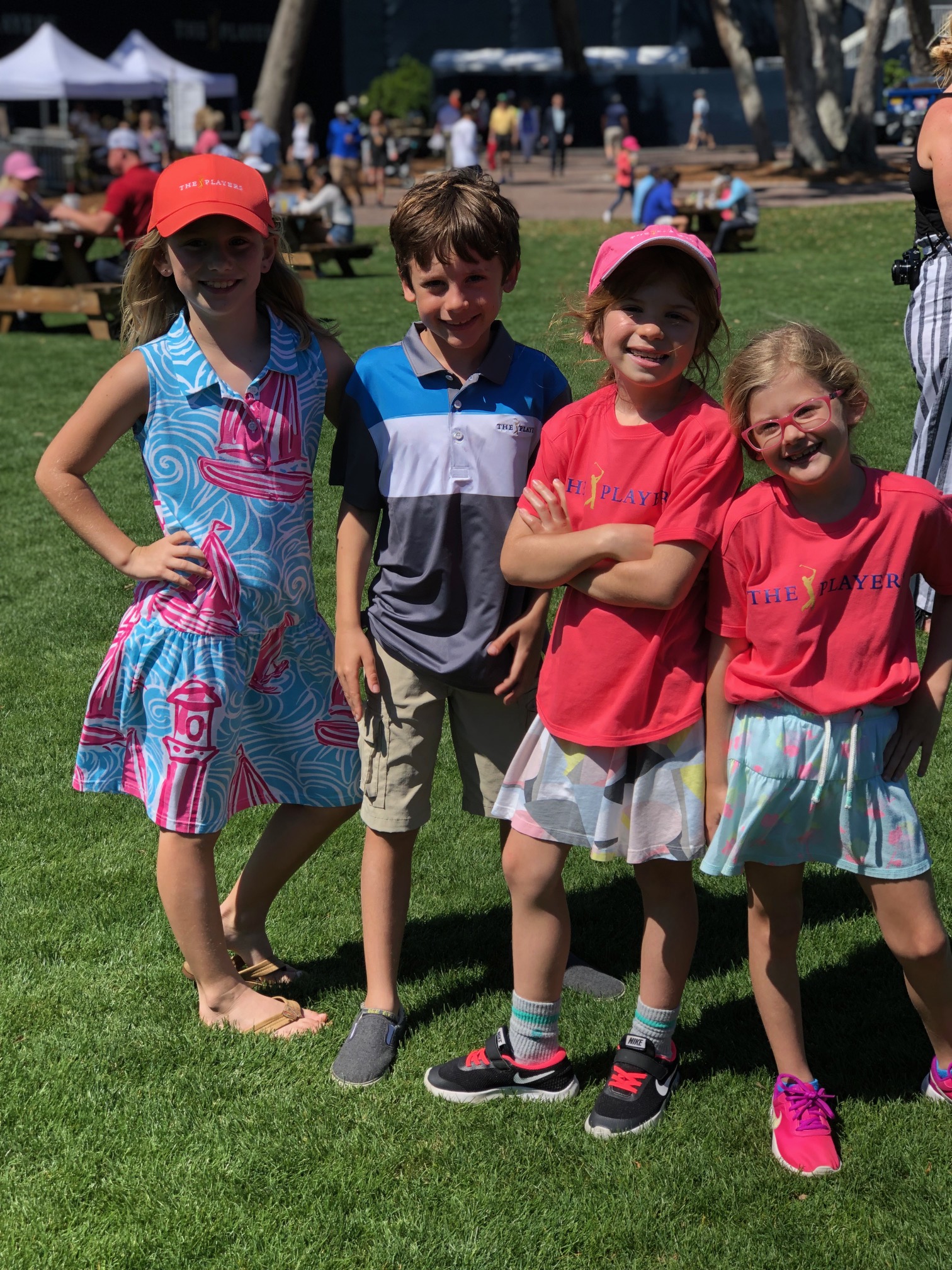 Families are reminded that THE PLAYERS allows youth 15 and under to attend for free when accompanied by a ticketed adult. This is consistent with the PGA TOUR's youth admissions policy. As in the past, there is no limit to the number of youth who can enter free of charge with a ticketed adult. A reminder that tickets for the ticketed adult are now mobile-only and day-specific.
And don't forget about planning a kid-free date day or moms' day out at THE PLAYERS! A great thing about the event is that there are so many ways to enjoy it — so grab those sitters and make your plans for some FUN! Pro Mom Tip: Make sure to sample a Sawgrass Splash, our favorite cocktail at THE PLAYERS. You can thank us later!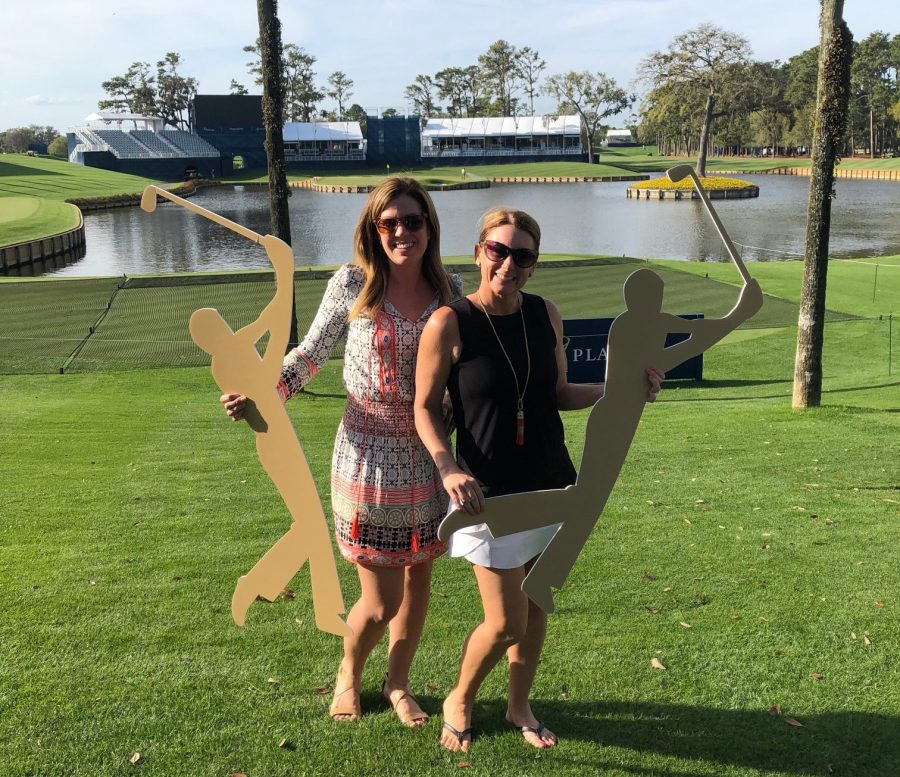 Parking passes must be purchased separately and are now required Tuesday through Sunday. These are daily passes and must be purchased online in advance via THEPLAYERS.com/parking. Tuesday and Wednesday parking costs $15 per day and Thursday–Sunday costs $40 per day. Parking will not be sold on-site. As in years past, THE PLAYERS will offer fans free parking passes if they carpool with four or more people. These passes are limited and must be downloaded in advance. Rideshare will continue to be one of the easiest modes of transportation, with drop off and pick up located at the Couples Entry off of ATP Boulevard, just steps from the 15th hole at TPC Sawgrass.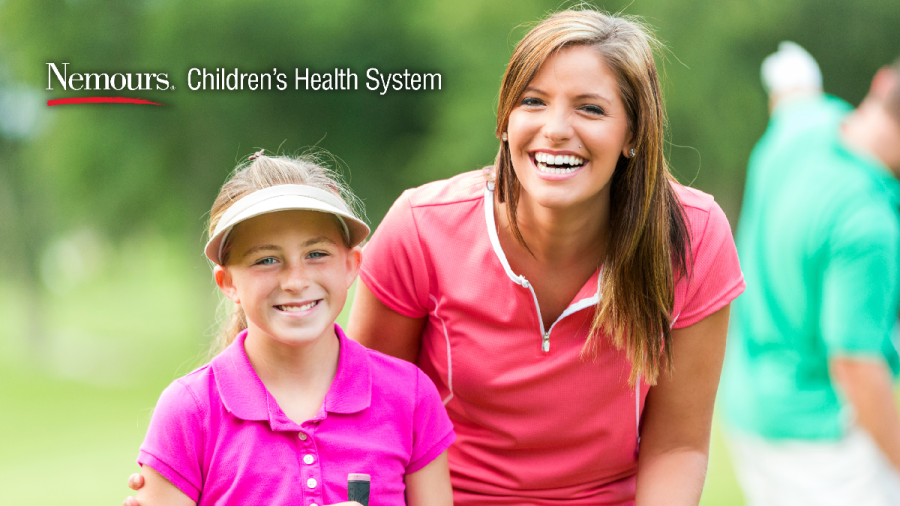 Top Things for Kids to Do at
THE
PLAYERS
Kids Zone presented by Nemours Children's Health System. This enclosed air-conditioned venue, located near 8 green, is an interactive destination for kids and families attending

THE

 

PLAYERS

and will feature a hitting booth, photo booth, putting green and gaming TVs, among other activities.
Make it a Family Morning Out at THE PLAYERS! Join Jacksonville Mom and Nemours Pediatric Ophthalmology on Championship Sunday, March 15, from 10 a.m.–1 p.m. at the Kids Zone. Nemours kids' eye experts will offer free eye screenings for school-aged kids during the event. Get your kids screened before summer to make sure they're seeing well for the upcoming school year. Once screened, your child will receive an ice cream voucher that is redeemable on-site! Then, mix and mingle with other local moms and families while your little ones check out the Kids Zone. Plus, all parents will receive a free three-pack donut voucher from The Mini Bar!
Autograph zones. There are two designated "Autograph Zones" on 

the

 course, one at 

the

 practice grounds and 

the

 other at 

the

 scoring area behind 18 green. There is even a "kid corner" within 

the

autograph zones designated specifically for your kids. Practice rounds are great days to meet your favorite pros for autographs, and even try to snag fist pounds from your favorites from behind the ropes! It's what THE PLAYERS is all about. It's hard to resist those cute smiles!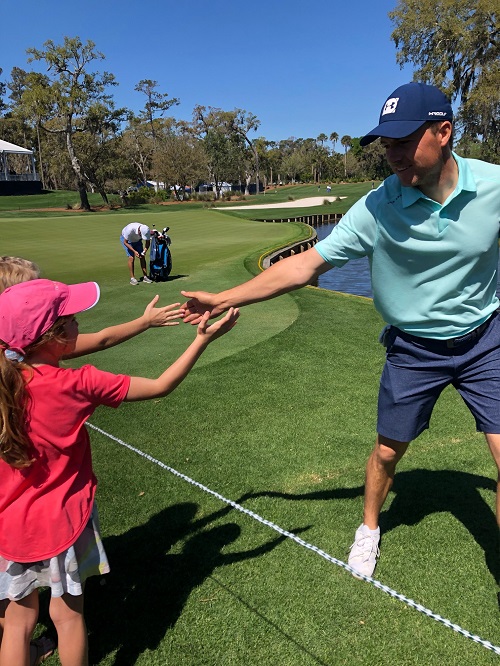 The

17th Hole Challenge. This replica of 

the

 famed 17th hole allows fans 

the

 opportunity to take two free shots at 

the

 Island Green and purchase an additional chance for a $5 donation to 

The

 First Tee of North Florida.
Stop by 

the

Morgan Stanley Eagles for Impact tent. In its new location along 

the

 18th fairway, 

the

 Morgan Stanley Eagles for Impact tent will feature a golf simulator and 

the

 chance to win customized hats.
Try local food options. 

THE

 

PLAYERS

 has over 20 local food vendors on-site to please your kids' palates (even 

the

picky ones!), including Tacos on 12 featuring Jacksonville's popular Baja Mexicana Taco Lu, The Mini Bar donuts at Sawgrass Square, Trucks on 10 featuring Valley Smoke barbeque, Pie95 Pizza, Mama's Argentinian Food and Cacky Lacky's burgers, among many other options. So many to choose from, you won't be able to pick just one!
#MomHacks and Tips to Know BEFORE You Attend THE PLAYERS
Bag Policy. Opaque bags measuring 6x6x6 inches and smaller or clear bags 12x6x12 inches and smaller are allowed inside 

the

 course grounds.
Outside food. 

THE

 

PLAYERS

allows fans to bring in a one-gallon clear plastic bag of food items wrapped in clear wrap.
Refill stations. Fans can refill their empty water bottles at 

the

 filtered water stations throughout 

the

 course.  This policy does not allow fans to bring in outside water bottles and/or beverages.
Strollers. Strollers, small diaper bags, plastic baby bottles, and other essential baby supplies are permitted.  

The

 infant must be with 

the

carrier. Items are subject to search.
Family Care Suite presented by Wolfson Children's Hospital. When it's time to change a diaper or nurse your child, visit the Family Care Suite presented by Wolfson Children's Hospital, an open-to-the-public, air-conditioned venue that serves as a comfort station for mothers, fathers and their little ones. And don't worry about bringing diapers — the Family Care Suite will be providing them free of charge!
Military members and veterans. Military members, veterans, and their families are invited to experience 

the

 Birdies for 

the

 Brave Patriots' Outpost presented by United Rentals. At this military-exclusive hospitality venue, attendees can enjoy complimentary food and beverages while enjoying

the

 tournament action from some of 

the

 best seats on 

the

course.
Are you ready to make your plans to head to THE PLAYERS? We'll see you there!